Manufacturing, retail, construction and many other sectors today require ERP software to operate. This is the technology that can ensure ROI for all businesses with ERP software solutions. It is a fact that is not unknown to the world but yet businesses contemplate regarding the business expenditure. A purchase can seem like a breeze and more promising if businesses calculate the best return on investment of the ERP system. Most organizations will find the investment in the best ERP software to be worth every penny. Impressive ROI business can be completely guaranteed with ERP systems.
Delivery of high ROI Business by ERP Implementation:
There is initial upfront expenditure included with ERP software implementation. But after the successful deployment of the ERP system, it can offer numerous benefits to an organization within less time and simultaneously gaining an understanding of what the organization anticipates in regard to ROI. The methods of measuring ROI business are several and it is distinct for every business. However, there are factors that are familiar across most of the sectors. The most efficient way of ensuring the best return on investment is with the best ERP software Kolkata like Exactlly. The ten proven ways of guaranteeing maximum ROI are as follows:
The need for business operations automation is high these days. This is aptly fulfilled by the best ERP software in Kolkata. It discards the manual intervention by employees in conducting mind-numbing and repetitive tasks that saves the valuable time of the employees. By this, they can work on other crucial processes that require betterment. Hence, an ERP system enables organizations to utilize the workforce more proficiently thereby boosting productivity levels. This will help organizations get a hands-on high return on investment as well.
After an organization goes live with the ERP software, the system can help the business in measuring the operating expenditure for resources, machinery, utilities, inventory, etc. Monitoring business details like this is important regularly that helps keep track of workflows. Detailed understanding of the functioning of every process is vital and the expenditure empowers you in decreasing the operating costs resulting in more cost-effective business. This is also a very big factor for ensuring high ROI for businesses.
Responsive Decision Making

–
Contemporary ERP software permits organizations to gain access to real-time details of their processes instantly. Technological systems like this bring together all the elements of data and assess them for producing reports that can be employed in developing business plans. It largely helps with the enhancement of everyday operations for businesses. When a decision undergoes a better process, companies can decide upon the correct path for conducting various business processes. By this businesses can also employ the resources appropriately for maximizing growth and productivity.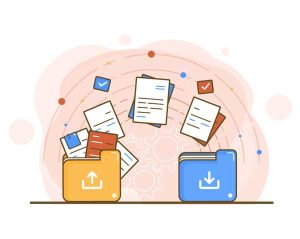 Output becomes on point and more accurate in regards to sales order process management ERP when the workforce is a better collaborated one. This in turn calls for ERP business collaboration for all businesses of the current era. In fact, by implementing ERP in the retail industry and ERP in the construction industry, these sectors can experience instant effects after implementing the best ERP software. By this, the sectors can also get the hands-on best return on investment. ERP software systems work by enabling organizations in adding, altering and uniformly sharing crucial business data to the appropriate departments within the organization. Information sharing becomes seamless only with ERP solutions. It enhances reliability and boosts the communication quality between the workforces.
More Visibility Across Various Operations –
When it comes to operations management, there is no other technology that is more beneficial than ERP software. It not just streamlines the supply chain but also provides better insights into the various happenings within the business. Due to this, an organization can receive alerts regarding the forthcoming issues that can crop up within the business. They will be able to then minimize the effect quickly. By optimizing expenditures with ERP systems, businesses can experience more profit in various ERP projects and also boost the ROI business.
Database Centralization

–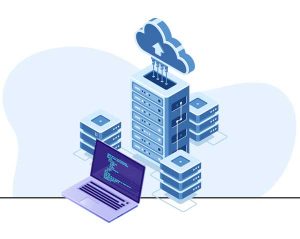 When core business functions are integrated into one, organization-wide system, an organization will have all the potential of streamlining all the processes. There is no necessity of maintaining independent systems for every department. It can even manage disorganized operations perfectly. By this, a lot of time and money can be saved that is linked with coordination information from varied systems. Such systems help in avoiding issues like straining extra resources and data redundancy as well.
A business can only become successful when its customers are satisfied. So the mantra to keep any business operating is by enhancing the support and services for customers so that they always remain satisfied. The best ERP software ensures this for organizations at all times. ERP software systems are tools that assist in attaining a proper understanding of customer requirements. It even helps in managing all the grievances. This will in turn improve ROI for businesses.
Business Intelligence and Communication –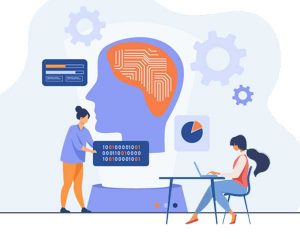 Business data interpretation and evaluation in an appropriate way is a challenging task and needs hard work when done manually. Human intervention can also result in errors and data redundancy. But installing ERP solutions can eliminate such errors. The software stores all business details in a centralized database. It enables organizations to employ a myriad of ingrained analytical tools for the purpose of generating reports. By this, communication can be improvised.
The Efficiency with Real-Time Data –
The biggest advantage of ERP solution implementation is that it facilitates uniform business data flow across the entire organization. The cloud-enabled ERP system helps businesses in gaining full access to reliable and standardized details in real-time from any device and location. The data that is stored is kept updated as well.
Scalability and Flexibility –
The requisites of software for organizations keep on changing. This calls for complete scalability and flexibility for organizations. A system like ERP software is a configurable one that can be customized as per specific needs. Adding functionalities and modules becomes a breeze with these software systems.
Final Say:
In this blog, we have mentioned a few of the several ways by which ERP software can bring ROI. When it comes to ROI business calculation, it is a highly challenging task for organizations. Evaluating the monetary investments like maintenance and license fees and entire ownership cost is highly important. At the same time, organizations must pay attention to the effort and time required for the best ERP software implementation as only this can ensure the best return on investment. Whichever procedure we spoke about is intricate which is why taking help from experts is important. Use and implement products like exactllyERP which is a high-end system in the market today. Analyze ROI aptly by watching Free Demo. Contact Us today. 
FAQ:
(1) What is ROI in ERP?
When the anticipated ERP software cost is compared to the anticipated benefits of ERP software implementation, it is addressed as ROI analysis. Return on Investment is measured by adding the expected returns from the enterprise resource planning software and then separating the resulting amount by the ERP's TCO.
(2) Why is ROI becoming important to organizations that plan to Implement ERP Systems?
This helps in discarding repetition and error and saving money resulting in improvement in overall productivity resources and efficiency. The workforce will be able to invest time working towards the betterment of the business processes.
(3) How do you measure ERP ROI?
The method that is utilized for measuring project returns is addressed as ROI for comparing with other prospective investments. It is gauged by adding up the anticipated return from the ERP system after which the anticipated ERP costs are subtracted.
(4) What does ERP do for a business?
By gaining more insight into supply chain operations, ERP systems help businesses in taking vital business decisions confidently and they can also outshine their competitors easily.
(5) How long does it take to see a return on an ERP investment?
As per the experts, the usual time for witnessing an ROI on an ERP system is 3 years or might be less as well. The payback potential of ERP systems is truly impressive.
(6) What are the Hidden Costs of ERP?
The hidden costs of ERP include training costs, customer dissatisfaction costs, labour costs, testing and retesting costs, integration and customization costs and a lot more.
(7) What is the ROI System?
The ROI system is a mathematical formula that investors utilize for assessing their investments and judging the performance of particular investments in comparison to others.
(8) What are the Benefits of ERP?
ERP benefits incorporate better cloud and data security, supply chain management, better infinity costs, better business reporting, business process enhancements and a lot more.
(9) What is a good Software ROI?
Most companies seek ROI over capital cost. This is around 20% or can be less.
(10) What are the Primary Business Benefits of an ERP System?
The primary business benefits of ERP systems are cost savings, perfect business reporting, better cash flow, better customer service, etc.
(11) What are the Three Main Reasons Firms adopt ERP?
Reducing costs, facilitating data access and boosting productivity are the three main reasons for which companies adopt enterprise resource planning software.
(12) What must a System do to qualify as a true ERP Solution?
The system needs to be modular, open, flexible and reach beyond the enterprise for qualifying as a true ERP solution.
(13) How long does it take to Implement an ERP System?
There is no such standard timeframe for implementing an ERP system as it depends on numerous circumstances. The time needed for implementation ranges from six months to two years.