In today's highly populated and constantly advancing world, infrastructure, architecture, technological advancements, and the development of a nation depend on well-planned construction facilities. Where such fields face demands and challenges with regard to business management, transactions can be made simpler with the use of ERP in the construction industry.
Effective development of construction projects relies a great deal on strategic resource management and planning. Research proves that 30% of the unsuccessful projects have solely ended in disaster due to inadequacy in the aforementioned criteria.
Construction ERP software helps managers to devise comprehensive plans for successful civil engineering of projects from the onset of project work till the outcome and during the entire construction lifecycle.
Here are 8 key benefits of ERP in the construction industry:
1. Assimilation of Data:
When running an organization, there are many forces simultaneously at play, which are required to be utilized in various workstreams from time to time. Having a standardized work platform that combines these processes into a single storage system ensures that data is easily managed, thereby increasing the overall efficiency of the system.
The benefits of ERP in the construction industry include dynamic analysis of financial and operational data, which provides executives with more accurate and precisely calculated information in real-time. By using this data effectively, companies can track simultaneous operations and report and manage deficiencies across departments in a more effective manner.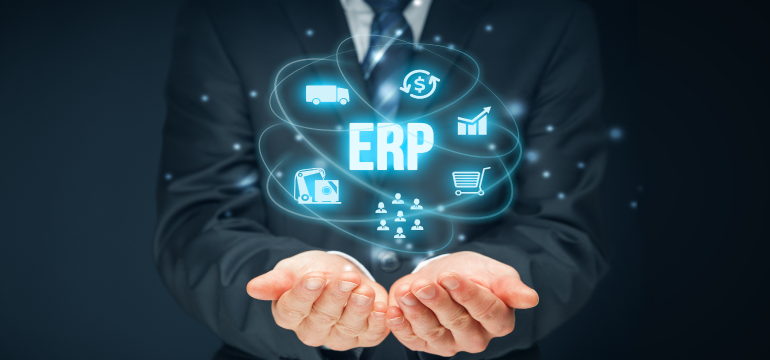 2. Planning and Analysis:
Improper planning within the framework of an architectural firm has led to the substandard completion of projects and the downfall of many reputed global organizations. Enterprises incur heavy losses in the form of labor costs and loss of clientele due to untimely completion of targets. Delay in the delivery of projects due to a lack of planning also reflects poorly on the goodwill of an organization.
An accurate analysis of raw materials required, effective utilization of manpower, architectural design, and contract management is essential for proper channeling of resources. Construction ERP software can be used to make an allowance for collateral expenditure and financial budgeting of the assignment. This helps avoid unnecessary downtime and contractual complications with the client, throughout the duration of the project.

3. Streamlining of Data:
Latest service providers have started to come up with industry-oriented solutions where construction ERP software has started to become more project-oriented due to the demand for a system that can handle numerous tenders at the same time.
Larger construction companies handle more than one client at any given time, because of which exchange of information within the organization can become quite tedious and confusing.
Having to manage and compile data for multiple assignments in the form of individual excel sheets or Powerpoint presentations becomes cumbersome for executives to process.
At the same time, using different software solutions for multiple operations leads to an ineffective exchange of information among departments of the same organization. An ERP solution manages to kill both birds with a single stone.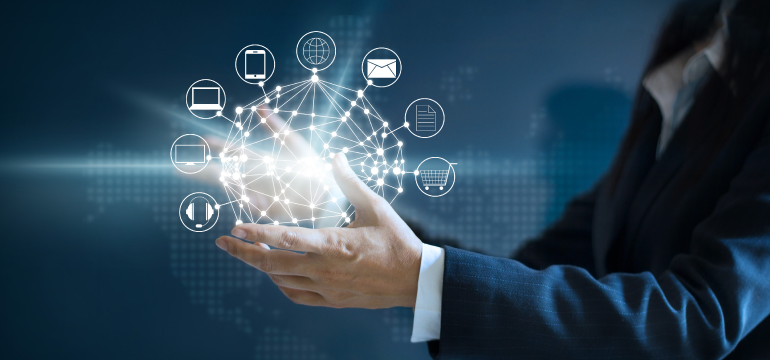 4. Increased System Efficiency:
A centralized system helps increase efficiency by providing an overall view of the scenario prior to making decisions. Whenever employees are required to correlate information from different sources, an ERP solution assists in extracting data and providing relevant criteria that need compliance prior to closing a query.
For example, when deciding on a purchase order for a specific raw material, the budget report is handed over to the project manager, based on which the project manager refers to the engineering team and formulates the design of construction. Based on this design, the purchasing manager creates the purchase order which is finally screened by the accounting department prior to being passed.
The interdepartmental transfer and correlation of these reports, combined with back and forth changes as well as real-time monitoring of the entire process would be nearly impossible without having an efficient ERP solution in place.

5. Estimation of Construction Cost:
Most construction companies work on a contractual basis with their clients. Prior to acquiring the tender for a project, these firms are required to bid for the project with their cost estimations.
Since different clients have different priorities, the most suitable bid is chosen based on the design submitted, the reputation of the company, and most importantly the cost feasibility to the customer.
A majority of construction projects continue to develop over a span of a couple of years. Therefore, planning expenses for such projects must be carried out keeping in mind the overhead liabilities that may be incurred in the future.
An ERP can be used to determine an accurate estimation so that the actual cost does not deviate much from the projected cost of the undertaking.
6. Diversity of Business Processes:
An all-encompassing ERP solution divides business processes into various modules. With the industry becoming more and more aware of ways to improve stability, risk management, cost-effectiveness, and other operational facets, construction enterprises have had to encounter restrictions at every step of the way.
This has led to the bifurcation of construction ERP software into diversified modules such as architectural designing, contract management, project phasing, inventory management, marketing, and HR management, and accounting and financial management. This not only helps in better handling of processes but also organizes regulatory compliance of the system.
7. Effective Communication:
For better management of operations, it is necessary for effective communication channels to exist between employees. An ERP solution being equipped with in-built chat forums and video communication capabilities to provide the perfect platform for executives to communicate internally, irrespective of the location of where work is being carried out.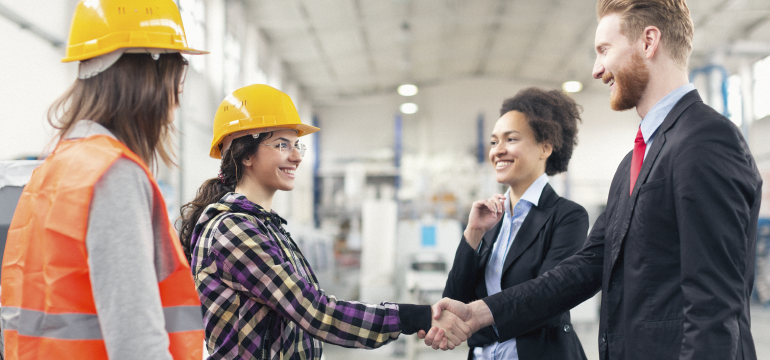 8. Execution Of Marketing Strategies:
The end goal of any construction enterprise is to deliver quality work and acquire as many reliable clients as possible. Without the existence of construction ERP software, contractors would have a hard time implementing marketing strategies to effectively handle customers, projects, and outsourced employees.
In order to consistently increase market productivity, it is crucial that long-term strategies are installed in place and executed from time to time.
Conclusion:
Every business must assess the information collated after careful scrutiny of the market demands and possibilities of growth. It is important to have a thorough understanding of the magnitude of positive outcomes with the use of ERP in the construction industry, in comparison to the hindrances that can appear as major blocks in the path to success without the ease of project planning and data management.
ERP is the one-stop software solution for all your business demands if you are looking to make an imprint in the world of construction in today's competitive times.
Feel free to Connect With Us and get a Free Demo.