Any organization that contains more than ten employees can benefit from a snugger connection between its financial functions & data and operational data. The more the links are automated, the better the organization will be. This is the idea that follows ERP or enterprise resource planning systems. 
Choosing and successfully integrating ERP is a daunting task. Many businesses might find it complicated to face challenges in selecting between cloud ERP software, SaaS ERP and on-premise ERP. But what does it have to do with conducting business? This is the question most businesses will ask. If the ERP system is a unified reporting source and functions by integrating human resources, distribution, finance, production, does the primary deployment technique matter? 
Yes, it does. Every approach to ERP brings particular merits and demerits that either make them fit or unfit for varied businesses. For instance, cloud ERP provides more space for customization, whereas the deployment time for SaaS is faster and carries low upfront costs. 
Numerous factors can assist you in moving through the complicated selection procedure for making the correct decision. But, first, learn what each system is meant for with a detailed explanation.
On-premise ERP:
An organization's servers and hardware enable the local installation of an on-premise ERP system. The IT staff maintains it diligently. When an organization goes for on-premise ERP, it will need to invest money for infrastructure set up, backup for supporting servers and human resources. 
Compared to its SaaS-based ERP and Cloud ERP software, installing an on-premise ERP can be a time-consuming process. Moreover, when it comes to selecting the hardware, it needs several approvals. Therefore, strategic time allocation for the internal IT squad is important during and following the implementation. 
SaaS ERP:
Software-as-a-service or SaaS is an ERP solution based on service on the cloud. It operates on a multi-tenant SaaS ERP architecture, and an organization can host it remotely. It is the most widely preferred and prevalent deployment model currently. It is mainly because ERP providers will install the software and also manage it. The organization that has installed it does not have to be bothered regarding the technology stack.
With the SaaS ERP system, there is no need for hiring an internal IT squad for updates, maintenance and installation. The business can own the software by disbursing a subscription fee to the ERP provider and can utilize it as a service through the Internet. The employees can access the application; use the interface from all devices that have an Internet connection. 
Thus, if we look at the challenges and complexities of ERP installations, the SaaS ERP platform provides the convenience of deployment and powering a business with tremendous value. In addition, it is a quick solution for tracking the business operations and supporting growth. As a result, ERP in the retail industry and ERP in the construction industry are mostly areas where SaaS ERP is widely utilized. 
Cloud ERP:
Now let us talk about cloud ERP software. Cloud ERP is similar to the SaaS ERP model but comes with some differences. This ERP system also finds its hosting on the cloud, and the service provider will manage it. 
Businesses find ERP business collaboration with this model a lot more convenient as it is a web-based one and is an affordable and customizable solution. Cloud ERP presents organizations with a customizable system that provides complete flexibility for adding or eliminating features as and when needed. But unlike on-premise ERP, cloud ERP is fully outsourced. A service provider like Exactlly can only bring modifications in system features, install the updates, perform regular maintenance and fix bugs depending on the services the organization has paid for. 
If we look at functionality and cost, an organization can get all the advantages of the most advanced technologies simply by reimbursing for the software update. Cloud ERP system is the most competent and resourceful solution available to set the benchmark for the next software generation. 
ERP Software – Cloud Vs. SaaS Vs. On-Premise:
 An organization can only comprehend the value and advantages of each kind of ERP project and apply it to their ERP projects when they have a clear understanding of the differences. So here, we will offer a brief comparison between the software implementation options – Cloud Vs. SaaS Vs. On-Premise.
An organization must manage the complete implementation process if it chooses on-premise ERP software. It will be carried out on the organization's infrastructure. The installation might be a little time-consuming. It will depend on the features added.
Coming to cloud ERP software and SaaS ERP system, these do not need any extra hardware. The organization can select from the software features presented by the vendor and move ahead for system implementation. No time goes to waste in installing servers or hardware. Along with time-saving, ERP cloud, SaaS solutions will enhance the sales order for organizations as well. 
Ownership and Data Security

–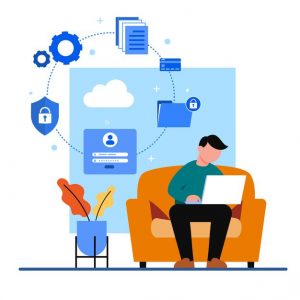 An organization can have complete control over business data with on-premise ERP. So the organization must ensure its security. It will be vital to follow various data safekeeping protocols for safeguarding the system from malicious attacks. 
On the contrary, cloud ERP software comes with safe options for data storage. Cloud ERP software vendors always follow rigid security measures and also come with backup and disaster recovery protocols. The risks of data breach largely minimize with this. If a software malfunction takes place, then the business can save itself from the loss of data.
The Total Cost of Ownership

–
Buying, setting up and software management; everything requires higher investment with an on-premise ERP system. This incorporates expenses required for purchasing a license, employee training, hosting, software updates and maintenance and usual running costs. If the organization is not equipped with an in-house IT squad, it will need to appoint extra skilled people for proper system management. This will become a portion of the capital expenditure, making this ERP implementation a pricey and time-intensive process.
But looking at the costs linked to SaaS ERP and Cloud ERP, it is much lower than the on-premises ERP software. The organization can disburse a subscription fee to the vendor for any ERP system it has chosen. Against that, the vendor will offer complete hosting, implementation, maintenance services, server and software update. This also lessens the expenditure linked to the setup, and the run-time becomes faster.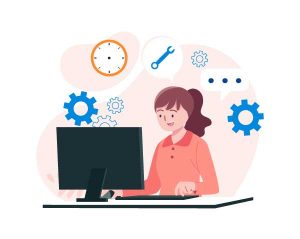 If a business is looking for software that supports all kinds of customization, it is an on-premise ERP system. Here the organization will possess the software elements, and they can rearrange it as per the business requisites. But here, there is a catch. It comes with extra investment and results in operational setbacks like prolonged downtime or misconfiguration if it is not installed properly. 
Cloud ERP, on the other hand, supports half-done customization. Cloud ERP software comes with a particular bunch of features, and alongside the vendor, it will provide customization to a specific extent and charge extra fees for it. 
Lastly, SaaS-based ERP is the most sought-after fit for any organization if we look at it from customization. However, an organization can employ this ERP software with its readily accessible features and here, there is no need for customization.
Final Say:
Whether a business is operating manufacturing, distribution, supply chain management and inventory, it will need to utilize ERP software. It is because it is a comprehensive system that presents sufficient advanced features for business requirements. Therefore, selecting appropriately is important for making the process of business management easier. 
Whether it is SaaS ERP, Cloud ERP or On-premise ERP, only the correct choice can bring noteworthy benefits to any business. The easy implementation process, more productivity and less downtime are reasons that are compelling, several businesses of today's time to implement cloud ERP software. One such software is exactllyERP that is now enabling businesses with better automation. Check out the Free Demo, and then Contact Us for the best services. 
FAQ:
(1) On-Premise ERP Vs. Cloud ERP Pros and Cons – 
The upfront cost of cloud ERP is low whereas the upfront cost of on-premise ERP is high. For the former, data security is the responsibility of the vendor and for the latter, it is the duty of the user.
(2) Disadvantages of On-Premise ERPs –
Small manufacturers who are incapable of generating high-end technical products or those who have restricted resources for recruiting; for them, the skills needed to install on-premise software might be non-existent or restricted.
(3) Is Cloud ERP a SaaS?
SaaS ERP is a kind of cloud-based ERP system that is sold via a monthly subscription per user and distributed in the form of service through the Internet. SaaS ERP operates on the vendor's server.
 (4) What is the meaning of SaaS?
It is a way of software licensing and delivery where software can be accessed online through a subscription instead of buying and installing it on individual computers.
 (5) What is on Premise vs. Off-premise?
On-premise is a solution that is hosted in-house and a third party supports it. Off-premise is a solution that third-party hosts and a distinct third-party offers support to it.
(6) Why is Cloud required?
Cloud is required as applications on this ERP system functions in an open environment that carries easy accessibility. It permits the workforce to access information anywhere and anytime with the utilization of any device with a protected Internet connection.
 (7) What are the benefits of the Cloud?
The benefits of cloud ERP are low infrastructure costs, lower capital needs to access innovation, automatic upgrades, better ROI with short installation times and a lot more.
 (8) How is Cloud Computing applied in ERP? 
Cloud computing is designed in a way that powers the applications with an intuitive user interface for fast speed and more productivity.
 (9) What is the purpose of ERP? 
ERP purpose is to enhance the organizational efficiency of a business by handling and boosting the utilization of the company resources.
(10) Which is the heart of the ERP System?
The central database is the heart of the ERP system where all information is stored in a single place. Employees of an organization can access this information from anywhere.