It was in the past when businesses used to conduct expense management by using a manual paper-based system. Companies in the 21st century are more global, making expense monitoring even more vital as workers keep on travelling for client visits and business. Even the slightest inconsistency in cost control can lead to throwing off of the total estimates, thereby leading to more challenges that make expense software indispensable in today's time. All successful businesses must logically organize their finances. Decision-makers and management can then gain vital insights into spheres of spending. The digital expense management system is the need of the hour that incorporates customizable and modular HR platforms for helping businesses manage company and workforce expenditure efficiently. Now we will discuss the best expense management software tips that companies can easily follow with software automation. It is highly imperative to pick the best expense software Kolkata in order to reap all the benefits. 
Save not just money but confusion with the best HRMS Software:
Any organization equipped with ten or more than ten employees will always require sound software and processes for expense management. The solutions that the businesses use for this purpose must be simple to use, intelligent for spotting errors and fraud and carry the capacity of feeding data into dashboards and reports for keeping a check on spending. Here are a few of the best tips that an organization must follow for successfully generating, seeing, and operating their management expenses procedure. The expense software tips for businesses are as follows:
Automating Expense Management

–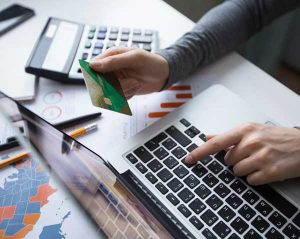 The importance of expense management software like human resource management software cannot be stressed enough. When a business tries to manage expenses manually, it will need to deal with several spreadsheets and paperwork. Inefficiencies increase with these practices that make automated software much more sought-after in today's time. Expense reporting procedures become simplified for supervisors, accounting teams, and employees with HRMS integration. Minimizing paper shuffling is today's need for every business.
Organizations need to integrate a reporting system that will offer the workforce a simple way of submitting the expense and receipt reports. Paper receipts tend to fade away, so employees these days are utilizing their smartphone cameras to capture the receipt images. Most organizations are now benefitting from the best expense management software. The reimbursement and expenditure module of the HRMS features list includes advanced analytics and reporting potentials. Generating automated reports on the business's expenses becomes simpler with just a few clicks with these software solutions. 
Auditing Processes Regularly

–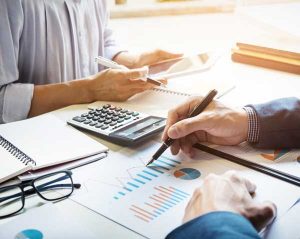 Expense and travel management within businesses are processes that need proper evaluation. With regular audits, the accounting workforce can track potential challenges such as fraudulent receipts, and the management can then make decisions about adjusting policies further. Gradual upticks in expenditure for even one employee can lead to overtime. But catching abnormalities early is possible with regular auditing. But when an organization is using the best HRMS software in Kolkata from Exactlly, organizations get hands-on robust expenditure-tracking abilities. This simplifies the work for both external and internal auditors to verify the precision of the numbers.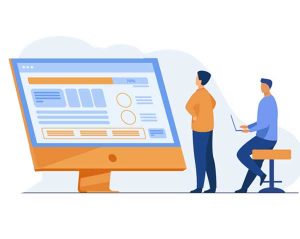 Organizations, especially today, are doing a disservice to employees and themselves if they are still utilizing paper. But now, there are simplified methods of managing the expense reporting procedure with the help of the best expense management software. Such technologies support receipts review, submittal, and digital collection. The most significant benefit of an expense management system is that its documentation storing takes place in a single database. Starting from auditors, team members from the workforce, accounting associates, everyone can edit as and when needed. Sending reports for repayment and asking questions is also possible with HRMS software. All these technologies make the processes more accessible and precise. Hence, here we learn how crucial it is to go paperless in today's time. 
Ongoing Reviewing of Expenses –
There are times when businesses wait until year-end to review all the costs to find out that few prices have taken place wrongly. Many times companies also discover racking up of non-allowable expenditure by employees while they are on the road. But all these things must never happen. Hence every organization must undergo an ongoing expense review process for checking the expenditure that is actually allowable and essential. By this, they can even get hold of all those expenses augmented in the past year. Even for this, expense system software can help as this helps in keeping track of all the costs along with reasons in detail. 
Educating the Employees about best practices –
When it comes to expense management, several organizations like to keep it a secret. But if we look at it practically, there is no such point in doing so. Instead, companies must strive to get the entire workforce to learn about the correct ways of recognizing, establishing, and tracking the best practices. As reimbursable workforce expenses are a crucial line item on most of the organization's balance sheets, it is ideal for developing a cost-conscious culture. The best expense management software helps in spotting the link between the capacity of investing and frugality. With such software solutions, organizations do not need to cancel endeavours or scale back that need capital expenditures. Every ounce of liquidity is beneficial in the current times. 
Encouraging Transparency –
The two most vital elements for management expenses within an organization is equity and transparency. This is because these result in philosophy of accountability that helps in thwarting fraud, supporting profitability, and facilitating expense management at its best. Department leaders must go through and offer feedback on the various expense policies. By crafting comparisons across multiple departments, they can eradicate as well as keep proper cost-cutting notions. It is also vital to empower managers in contemplating whether a particular expense is necessary. They must also put forward ideas for making the expense approval procedure more efficient. Managers can benefit mainly from the best expense software Kolkata. 
Negotiating better prices on Expenses/Travel –
Regarding the hotel, transportation, and airfare expenses, discounts are typically offered to those who ask for them. Rest people need to pay published rates. As employees are beginning to travel again and prevent them from falling in the second category, organizations must inquire about restaurant chains and national hotels for bulk discounts. 
Final Say:
From this blog post, it is clear how crucial expense management is for every business of today's time. This is persuading several companies to install the best expense management software with which they will know how much money is going out and coming in. It is vital to get the best expense software, or else the purpose won't be solved. The best expense software in Kolkata includes automated submittal and receipt collection procedures that again streamlines the entire expense reporting process. Submitting reports and expensing reports becomes very simple with an expense management system for associates. With exactllyHRMS, organizations can save time, as usual, it takes a lot of time for the accounting sector to process the reports. Watch the Free Demo understand how such software helps recognize the reporting abnormalities and boosts workforce reimbursements. Contact Us to install the best expense management software Kolkata at competitive prices. 
FAQ:
(1) Why is Expense Management Important?
Expense management is important for businesses so that they can learn whether they are complying with all regulations or not. They need to ensure that the workforce is not spending much on non-work related products.
(2) How does Expense Management work?
Expense management addresses the systems that a business deploys for processing, paying and auditing workforce-related expenses. The costs incorporate but are not restricted to expenses needed for entertainment and travel.
(3) What is an Expense Management Solution?
An expense management solution is something that simplifies the workforce expense reimbursement procedure with automation. The software decreases the requirement of paper and decreases the time spent for handling expenses
(4) Why do companies need Expense Management? 
Reimbursement to employees becomes a simplified task and not a daunting one with proper expense management. Hence businesses can ensure that with the help of automation.
(5) Who uses Expense Management Software?
Companies need automated expense management as manual management puts an effect on data precision and restricts the amount of visibility into the organization's cash flow. This is why businesses are now using expense management software.
(6) What are the different tips on how you manage Expenses?
Reviewing the finances, comprehending the cost-revenue business structure, involving the employees and decreasing interdepartmental conflicts are some tips on managing expenses.
(7) How can Employee Expense Management be improved?
The ways of improving employee expense management are reducing the paperwork stack, decreasing the risks, organizing the paper trail, automating, going paperless, standardizing the process and a lot more.
(8) How do you manage Business Expenses?
Having a dedicated card and business bank account, digitizing the receipts and using software for categorizing and keeping all expenditures in a single place are ways of managing business expenses.
(9) How do you write an Expense Policy?
Creating clear budgets and categories, keeping it simple, checking the regulations and updating frequently are some of the ways of writing an expense policy.
(10) What are the two types of Expenses?
Non-operating expenses and operating expenses are the two kinds of expenses for all kinds of business.
(11) How do I calculate Monthly Business Expenses?
First, you need to add the organization's costs such as operating expenses, business loan payments, office supplies and payroll costs. Following this, use the formula – Net Income = Revenue – Expenses. 
(12) How do Small Businesses manage Finances?
Paying yourself, not being afraid of credit, having the perfect billing strategy and investing in growth are some of the ways by which small businesses can manage finances.
(13) How do you Track Employee spending?
Creating a workforce expense management plan, setting a budget for every expense category, offering appropriate payment methods are some of the ways of tracking employee spending.