We are now living in a world that demands the adoption of new technologies for adjusting to the new normal easily. The sector that was badly hit on the striking of the CoronaVirus is the education sector. It actually brought learning and education to a complete halt. Due to this, the academic lives of students were at stake as well. This compelled institutions and schools to turn towards e-education systems for facilitating remote learning and to improve operational efficiency. Till now this has been a very operative approach as it correctly optimizes the issues related to institutional operations optimization. It incorporates both non-academic and academic operations via virtual methods. The present education landscape has undergone a shift from physical classrooms to online infrastructure. Educational institutions can largely boost operational efficiency by using enterprise resource planning software solutions. By automation operations, this technology can increase operational efficiency. Everyday work procedures become smoother with ERP solutions.
Colleges And School ERP Solutions Improve Operational Efficiency:
Just like a business, there are several processes included in the successful running of colleges and schools. However, everything came at a standstill due to the COVID-19 pandemic. As colleges and schools had to operate remotely, things became even messier. But not anymore as now we have ERP software that will help to increase operational efficiency for all institutions. How ERP solutions enable that is what we will learn here.
Enhancing Effective Communication –
The one thing that keeps universities and schools on track is proper communication. During these uncertain times of social and physical distancing, the external and internal communication of institutions needs thoughtful consideration. This is compelling the institutions to invest in college and school ERP solutions. Customized ERP software systems provide a personalized experience. It crafts an effective communication channel among students, teachers and parents.
The integration of varied mobile apps specific to each stakeholder of the college or school makes everything a lot better for boosting communication. The teachers' application offers up-to-date attendance records, assignments and answer sheet checking while the students' app offers notifications and updates on the exam schedule, events, timetable and a lot more. Such information will be easily accessible to non-teaching personnel and parents for boosting communication flow between every stakeholder. This will in turn help to increase operational efficiency. Due to this reason, ERP in the construction industry and ERP in the retail industry are also widely used.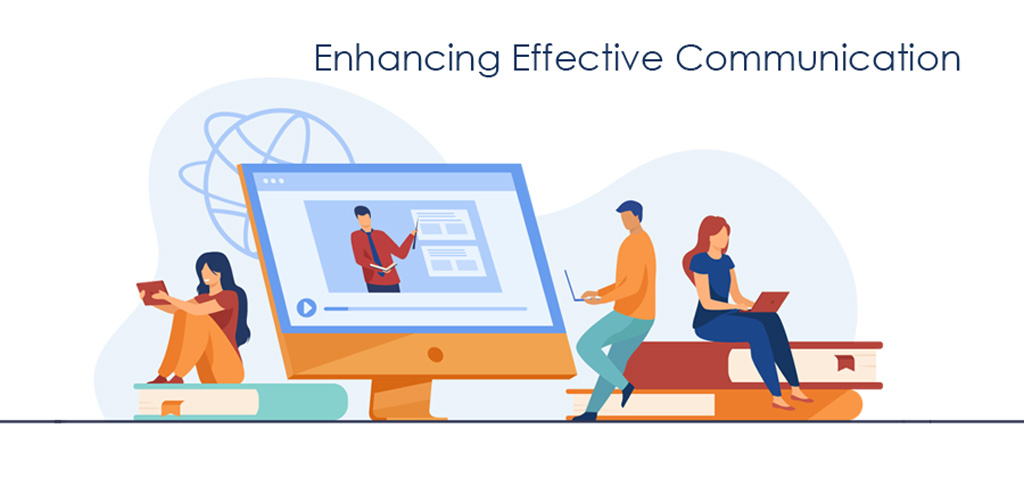 Just how organizations can hike their sales order with ERP software, schools and colleges can also benefit from these software solutions. Such software is also equipped with various modules that help in boosting communication to a large extent and employee training is also very easy with this kind of software. For instance, the primary module of Exactlly software is the SMS integration one that helps in sending updates to all stakeholders via messaging on mobile devices. The other module is about Email integration that includes sharing information and updates through emails that develop robust and professional communication connection between all stakeholders. Some ERP systems also come with in-build texting systems through which students and teachers can share confidential information in a private manner.
Work Process Automation

–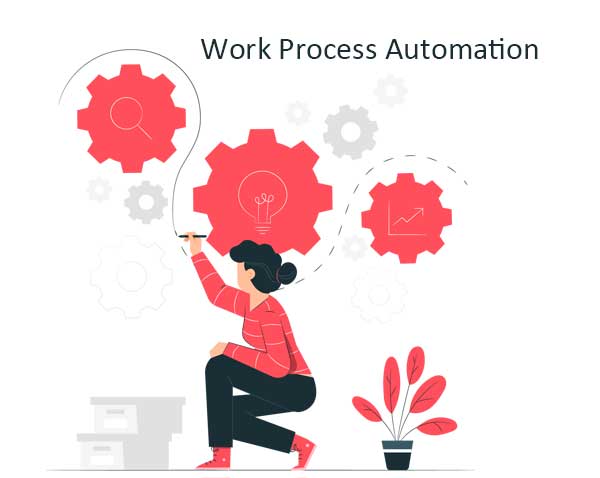 Managing non-teaching and teaching tasks manually in a remote manner can be challenging. But there are multiple operations that universities need to carry out on a regular basis. On top of this, the constant information and data flow leads to time wastage, error risks, etc. These factors contribute to incomplete remaining tasks. But with ERP business collaboration, everything can change and can lead to operational effectiveness. ERP solutions are technologically advanced which is why these can manage any excess amount of information and data. The integration of a myriad of work processes of a college or school makes things easier for the institutions. ERP software along with boosting operational efficiency, guarantees seamless efficiency, transparency and synchronization across all the departments.
The best ERP software of today's industry functions on an all-inclusive approach that handles the student enrolment, perform assessment tasks, admission processes, crafting question banks, collecting fees and a lot more.
These days ERP projects are undertaken not just by businesses but schools and universities as well. This is because with ERP operational efficiency, the software can integrate the operations of every department in a single platform. Along with organizing the various operations for teachers, parents, students, administrators, colleges and school ERP help in analyzing and accessing data for enabling smart decisions. Due to this, institutions can also increase operational efficiency. Mundane task automation decreases workforce expenditure and facilitates rapid decision making.
Promoting Data Security

–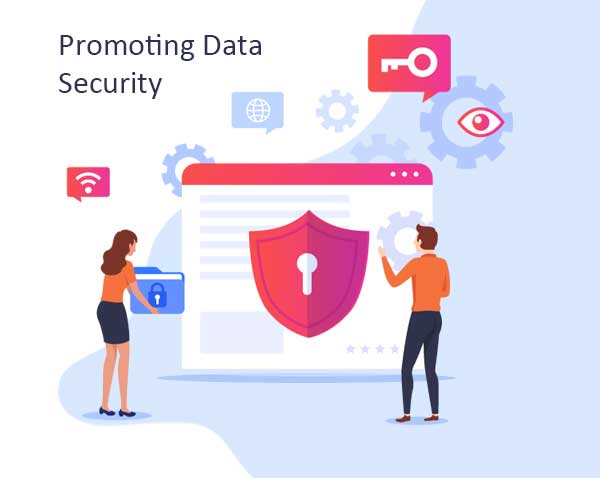 The most important asset of any school or university is its data. The data can be non-academic or academic. Data breach can lead to privacy concerns and impact the reputation of the institution. Presently institutions are closed and data security is even a more important concern for stakeholders. The effect on operational efficiency due to data breach can be devastating.
In the context of academic operations, student data like report cards and examination score are more vulnerable to manipulation. Along with this, information linked to dues and fees can be eradicated or stolen and this impacts the finances of the institutions. On top of this hackers can also interrupt the mails for their convenience.
But now any small or big education institute can ensure data security & backup by implementing a powerful ERP software solution. Systems like these are integrated with all kinds of advanced security features and can safeguard all operations that are carried out by the institutions. This will in turn help to increase operational efficiency and also staff productivity. ERP solution implementation is augmenting drastically in the present times. The convenience that these software solutions offer is humungous. The systems help in streamlining repetitive work processes thereby saving a lot of time along with maintaining operational effectiveness.
Final say:
Schools and colleges can now operate amidst the COVID-19 effectively with ERP software. There are no worries about operational efficiency as these software solutions automate all tasks. As the institutions increase operational efficiency, they are crafting a better learning experience for all students. In fact, teachers can also improve operational efficiency for their students by using these latest technologies. Going past modularity, the benefits of software like exactllyERP truly cannot be measured. To know more about the product, watch our Free Demo. Contact Us today.
FAQ:
(1) How does ERP Improve Efficiency?
Resource planning and scheduling are some of the most important ways by which ERP boosts efficiency for organizations.
(2) What is ERP in Educational Institutions?
With ERP in educational institutions, schools and colleges can gain better control over all their activities.
(3) What is ERP in Operations Management?
ERP is a procedure that organizations utilize for integrating and managing crucial business parts. ERP systems help in the integration, purchasing of inventory, human resource, marketing and a lot more.
(4) What is ERP Efficiency?
ERP efficiency is something that drives more productivity among employees and better operational management within organizations.
(5) What is an ERP Disadvantage?
The only drawback of ERP is its slow implementation of software. 
(6) What is ERP Workflow?
ERP workflow addresses a logical blueprint that defines the way ERP applications handle business processes. ERP workflows offer real-time operations visibility.
(7) What are the three main Reasons Firms adopt ERP?
Facilitate data access, boost productivity, process automation are the three main reasons for which firms adopt ERP.
(8) How do ERP Systems Work?
ERP systems work through a central database.
(9) What are the most important Criteria for ERP Selection?
Deployment options, scalability and technical fit are the most important criteria for ERP selection.
(10) What is an Enterprise System and how does it Work?
An enterprise system is capable of tracking and controlling various challenging business operations. These systems are utilized as a chief command hub for automating the business.