ERP or Enterprise Resource Planning is a single system that integrates all the core processes of an organization like HR, manufacturing, finance, procurement, supply chain etc. Since its inception and implementation, this system has revolutionized the entire business world by helping each enterprise to have a smooth working process. Although companies today have been recognizing the prospects and benefits of ERP, yet unfortunately many have failed to realize that ERP systems require time to time revitalization to make the most of existing Enterprise Resource Planning.
But why should a company modernize its existing ERP Software? And how can it do that?
When you want to have a smooth and continuous workflow using an ERP system, you need to understand that only integrating an Enterprise Resource Planning system in your organization is not enough. It's inevitable to improve the existing ERP policies to get a better return on investment (ROI).
Implementing an Enterprise Resource Planning (ERP) software have countless benefits like boosting company productivity, streamline business operation process and most importantly decreasing costs. Among these many benefits, there are several others that make a company ahead of its competitors. Take a look here:
Benefits of having an ERP Software Solution:
Provides High Quality Customer Service – 
Using a well-equipped Enterprise Resource Planning system, a company can provide high-quality customer service. As you get access to marketing automation, customer coordination becomes faster and more comfortable.
Arranges All Information In One Place – 
Store all your important company information in a single location. Integrate platforms like the CRM software with the ERP system for more effective results. Arrange all your customers' orders and your inventory in one place.
Offers Easy and Effective Collaboration – 
An organization can function properly when all departments have proper coordination amongst themselves. ERP system becomes a centralized and consistent feature with the data entered into it. The software is thus crucial for encouraging collaborative, interdepartmental efforts.
Helps Managers for Accurate Forecasting – 
ERP software is crucial for an organization because it is one of the essential tools for managers to help them create accurate forecasts. With the help of Enterprise Resource Planning, software businesses can make realistic estimates and more useful projections.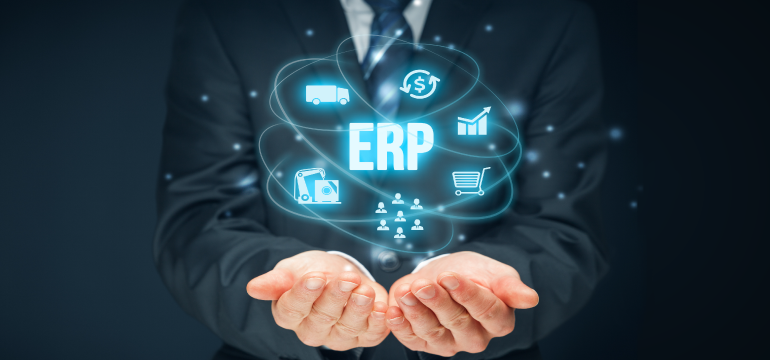 Enhances Company Efficiency – 
ERP solution eliminates repetitious business processes and reduces the need to enter information manually. The system establishes smooth business processes and helps company officials to collect data efficiently, no matter what department they're working in.
Besides the benefits, a company has to handle many ERP risks and challenges. Hence, ERP implementation best practices start by choosing the ERP system that best suits the organizational needs. After successful deployment, you need to have a close look to find out if the software is aligned with all your company procedures and does it have the effectiveness to manage all the daunting tasks of an organization. If not then you need to improve your present Enterprise Resource Planning system.
Here are 5 tips to Make the Most of your Existing ERP:
Tip 1: Invest in Mobile Apps –
Mobiles have changed the way business is done. Hence to make the most of your existing ERP, take advantage of mobile apps. Incorporate mobile apps to get better visibility of company metrics. Find an app that would facilitate an easy inclusion of the expenses, take pictures of receipts and finally inhabit these into the general ledger.

Tip 2: Develop your ERP System in Smaller Fragments –
Owing to the importance of having a robust ERP system, undeniably it's essential to plan to develop your existing ERP. Industry experts are of the view that expanding, updating and changing your Enterprise Resource Planning system needs a whole lot of methodical planning. Rushing in things like adding data on online customer orders or automated purchase order generation would prove detrimental to the company. Hence it's recommended that if you want to make the most of the existing ERP, you must update it step by step. Also, avoid adding too many functionalities because this may cripple productivity in your organization.
Tip 3: Depute Execution Supervision to a Cross-Functional Team –
Depute Execution Supervision To a Cross-Functional Team. It has been seen that when people from different departments and different expertise of an organization such as operations, human resources, IT, accounting gather together they ensure the smooth operation of Enterprise Resource Planning. This activity will yield excitement amongst all departments and further the chances of the workforce adapting to the ERP will also increase.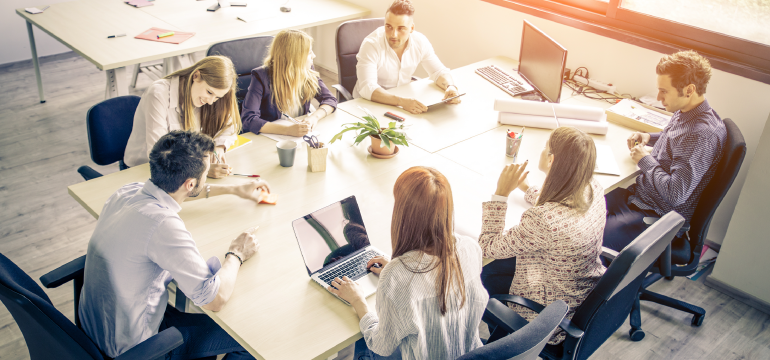 Tip 4: Organize Training for your Workforce –
Company ERP will ultimately be used by your workforce. Hence, it's imperative to train your existing team and new employees about the usage of the new and updated Enterprise Resource Planning. Invest in educating the end users about the Enterprise Resource Planning system. Needless to say, well-trained users will immensely contribute to the success of the system.
Tip 5: Monitor IT Investment ROI for Improved ERP System –
Like financial investments, technology investments also have a significant role to play in an organization. Industry experts predict that the ROI of a company fluctuates over time and if you don't regularly monitor and adjust the goals you might lose track of overall development.
To Conclude:
Enterprise Resource Planning system provides intelligence, visibility, analytics and efficiency across every aspect of a business. ERP systems endowed with the latest technologies facilitates the flow of real-time information across departments and ecosystems so companies can make data-driven decisions and manage performance. Don't hesitate, feel free to Contact Us and get a Free Demo.