ERP or Enterprise Resource Planning is multi-faceted resource management software that binds various fundamental activities of a business organization into a single integrated system. The primary objective of ERP software is to induce cost reduction and broaden the profit margins of an enterprise. The multi-functionality of ERP software, combined with a unified database, accelerates the overall access and response times for users within the system. This, in turn, increases operational efficiency.
Accounting, financial reporting, product inventory, shipping & logistics, billing & invoice and human resource management are some of the key functionalities covered within ERP software.
Investment in ERP software is relatively substantial for a small or mid-sized business, despite the availability of reasonably cheap alternatives in the present-day market. So how does one justify the effectiveness of such a sizeable undertaking?
1. Standardization of Multiple Software:
The incorporation of an ERP standardizes the work platform for various departments. This makes the information more streamlined and operational channels more navigable within the system.
In the long run, the standardized software makes the system more efficient and cost-effective by increasing work speed and connectivity. It also eases the training process and makes the overall functionality much more user-friendly.
2. Simplified Data Management:
An ERP works on the fundamental principle of a centralized data storage system. This ensures universal accessibility for the user database through a single source of information.
With the complexity of operations increasing at the same rate as the size of the business, an efficient ERP ensures data accuracy across automated operations, thereby reducing work pressure on the employees.
A centralized system also eliminates the process of repetition and drastically reduces lengthy paperwork.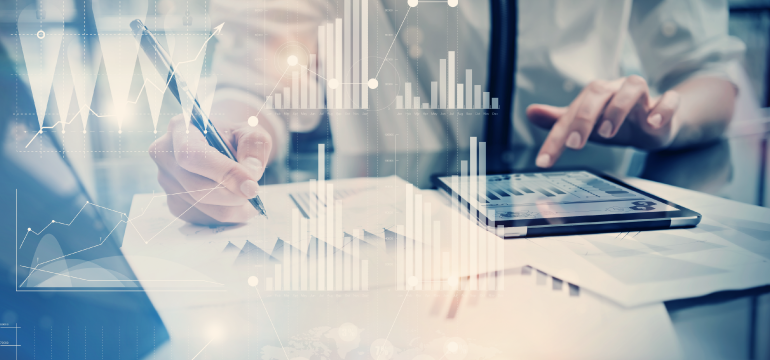 3. Swift Customer Response Time:
Stiff competition in the market demands high customer satisfaction with the reputation of an enterprise largely depends on its customer retention rate. The ease of workflow achieved through an ERP helps strengthen the relationship between the customer and customer service department of the enterprise.
Sales representatives must have swift access to customer information, shipping & logistics data and product inventory information in order to be able to operate efficiently.

4. Faster Accounting and Financial Reporting:
The most tedious and cumbersome job for any enterprise is the handling of accounts. Ineffective management of the accounts of an organization can lead to significant setbacks.
Pre-planning would be impossible without operational data readily available whereas manual data entry would result in excessive exploitation of time and manpower. This is where an ERP software would make a world of difference.
Most ERPs come with in-built financial analysis software which further eliminates the need for cross-referencing of data spreadsheets on cash flow analysis, turnover ratios, overall liquidity, debt levels, etc.
Furthermore, standardized and customizable templates make financial reporting quick and apprehensible.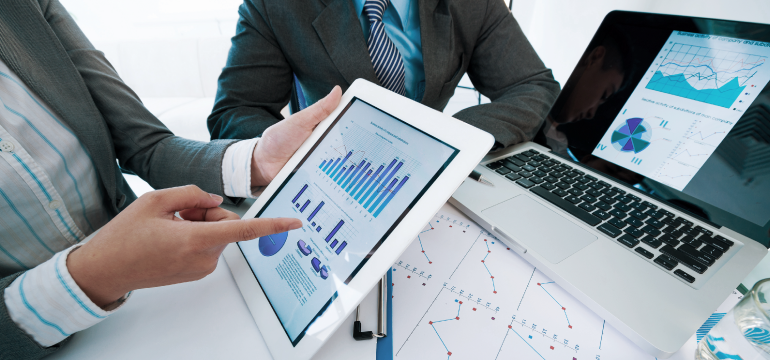 5. Effective Compliance of Regulations:
ERP software effortlessly merges back-office operations in compliance with the regulations of the manufacturing industry. A well-equipped ERP solution provider will keep a constant check on changes in compliance and be updated on the regulations as per industry standards.
Most organizations comply with the regulations under the Federal Information Security Management Act among other important Acts and policies. If the committed efforts of a company's dedicated personnel result in the ERP project being successfully executed, an organization can benefit greatly by enhancing its ability to control, monitor and secure data.
A robust ERP solution system helps in the maintenance of effective compliance and enables the development of efficient reports.
6. Intensified System Security:
ERP software not only simplifies data processing but also ensures the safety of the centralized data system. Data access is regulated at different levels of management and an in-built firewall system prevents infiltration and tampering of sensitive information.
The incorporation of multiple software into one unified system, which is controlled and monitored from within the organization, further strengthens the overall integrity of the software.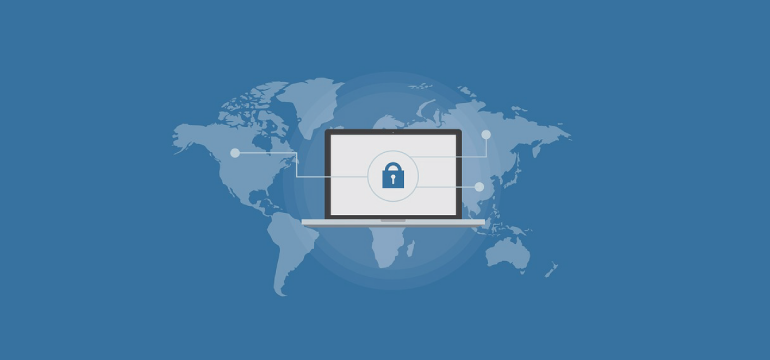 7. Mobility & Flexibility:
Although the basic premise of ERP software is to streamline day-to-day operations into a unified theme, however, this does not take away from user flexibility within the system.
On the contrary, users can not only access their data but also data from other departments of the organization, making it all the more flexible. The possibility of carrying out multiple functions at the same time and being able to export and import information from one feature to another makes for a seamless and comprehensive database network.
One of the many advantages of an ERP solution is the ability to access the system from multiple locations. Users can now gain admission into the database without being physically present in the office premises. This saves time and effort and guarantees delivery of quality work in a deadline induced manner.

8. Communication & Collaboration:
As mentioned before, the need to collect and combine information from various sources is eliminated by incorporating ERP software. Data transparency, therefore, puts an end to inaccuracy and latency issues.
It is essential for any organization to collaborate on important aspects of any undertaken venture, failure to which might result in the absolute collapse of the venture mentioned above.
Integrated text messenger, voice calling and video conferencing functionalities ensure that no communication barrier exists between management officials and employees, stationed at the same or in multiple branch offices of the organization.
A well-coordinated ERP system fulfils this need for the collaboration of multiple departments.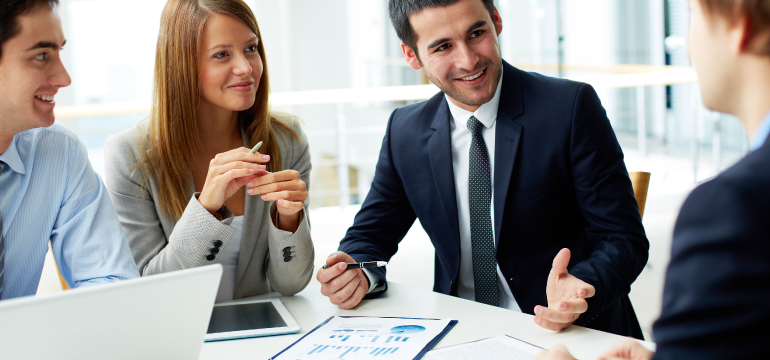 9. Overall Cost Reduction:
The initial cost of ERP software although substantial is extremely crucial to reducing the cumulative cost endured by the company in the long term.
The unification of fragmented systems within an organization drastically cuts down on the losses which may be otherwise incurred by the company on a day-to-day basis.
An independent survey carried out by the Aberdeen Group found that the adoption of best ERP software:
•    Reduces operating costs by 22%
•    Reduces administrative costs by 20%
•    Reduces inventory (manufacturing & distributing) by 17%
•    Increases on-time and complete deliveries by 19%
•    Improves schedule compliance by 17%
In conclusion, a universal source of real-time information, conjoining every individual sub-section, might sound like a massive liability on any corporation. However, adopting a reliable ERP solution is a major boon for any enterprise aspiring to achieve a competitive edge over its adversaries. If you are willing to know about the best ERP software kolkata, can rely on us.
Improved management of production, reduction of overages, maintenance of stringent delivery schedules, assessment of overhead costs, improved financial analytics, better supply chain management and many other vital aspects essential for business growth are taken care of by systematic Enterprise Resource Planning Software. Wants to know more about exactllyERP? Feel free to Contact Us and get a Free Demo.