Inventory management is like walking a tightrope: without a perfect balance, things are sure to go wrong. Managing inventory involves establishing the right balance between supply and demand. The goal is to avoid losses and avoid disappointing your customers, at the same time. Luckily, ERP can do wonders to optimize inventory.
Enterprise Resource Planning (ERP) tool promises to solve all your worries in managing the resources of your enterprise, including the balance between supply and demand. Here is how ERP can optimize inventory for you:
1. Real-Time Data

In most cases, production is a long process with multiple phases. Any step on the way can cause delays and disrupt your entire supply.
However, ERP provides you with accurate, real-time data. Inventory control sensors can be integrated into all phases of production, thus giving you real-time and simultaneous insights into the production process. Furthermore, ERP tool can also process the data shared with stakeholders and predict the incoming demand.
Interestingly, all of this can be achieved on-the-go, thus giving you both control and flexibility. Thus, the real-time data provided through ERP allows you to manage your production process and overall supply.
2. Optimize Inventory stock levels

Maintaining an inventory is easier said than done. There is the lack of coordination between departments, government regulations over inventory, too many locations and a customer demand that could fluctuate any second. With so many things that can go wrong, you need a smart solution.
Fortunately, ERP integrated with Warehouse Management Solution is just that. Among the multiple benefits it offers are:
● Keeping track of product expiration and ensuring no products get expired before dispatch.
● Complete traceability of product through every stage of production and delivery.
● Real-time location details and ability to recall orders immediately in case of canceled orders.
● Managing surplus materials.
Thus, ERP helps you to maintain the optimum levels of inventory level and keep things simple on your side.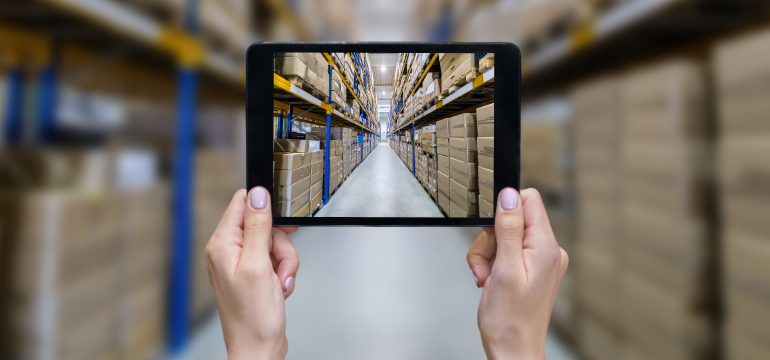 3. Cross-channel inventory

The inventory is not limited to just the warehouse. A significant amount of products are dispatched to the stores that act as the primary sellers. A supply-demand imbalance from their end can be more critical, largely due to lack of coordination.
However, ERP extends the traceability even to the smallest departmental stores. The real-time data is not just restricted to the production line and the warehouse, but also to the stores and dealers.
The entire cross-channel inventory allows you to strike a balance by predicting spikes or dips in demand and adjusting the supply accordingly. The cross-channel inventory also enables mutual fulfillment among stores, thus eliminating the need for a warehouse to act as the sole supplier.
4. Cloud and mobile

Both cloud and mobile operations may not sound like latest buzzwords anymore, as they are already becoming an integral part of businesses at a rapid rate. Interestingly, ERP offers capabilities for both. But how does that help to optimize inventory?
Cloud-based ERP host the real-time as well as historic data on the cloud. It makes the data accessible to various departments, channels and locations. It essentially offers all the benefits of having real-time data about inventory, but far more accessible and secure. Most reliable vendors now offer cloud-based ERP with their package.
ERP also supports mobile functionality, letting you access and control the operations on the go. It might sound like a trivial factor, aimed only at convenience, but the impact is more significant. With a production process that goes 24×7 and supply-demand dynamics that could change any moment, you need to have access to operations whenever you need it. Mobile ERP makes it possible and with ease.
Both cloud and mobile functionality work together to give you better control over your production processes and optimize inventory.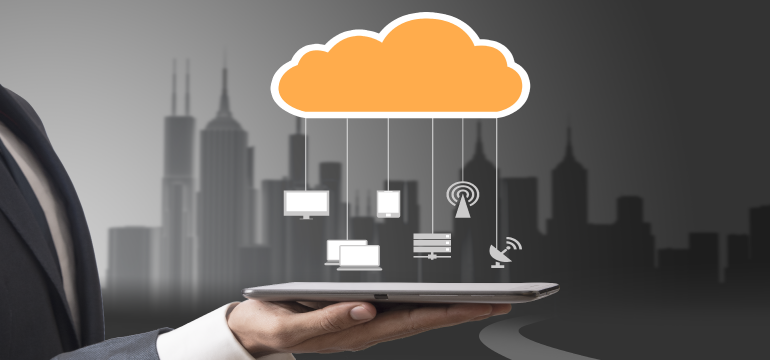 5. Automate processes

We are not yet planning to replace humans with machines, but one thing is clear: manual labor often leads to error. Particularly in tasks that are routine and employ no creativity, the risk of human error and its impact on overall production cannot be ignored. Automation is the obvious solution, and there is a straightforward way to achieve that.
ERP tools have automation capabilities, but it is restricted to documentation and data entry. To be effective in the production process, ERP needs to be integrated with Radio Frequency Identification (RFID). Despite the initial set-up cost, RFID greatly boosts the tracking and maintenance of various production processes with the aid of scanners.
When integrated with RFID, ERP allows you to automate most of the processes with a control button in your hand. Apart from the labor costs saved, it also improves efficiency and optimizes inventory.

6. Cost Reduction

In the end, all solutions lead to one end goal: reduce overhead costs. In case of inventory management, achieving it is nothing short of a miracle. Yet, ERP can aid you in creating that miracle. The cost-reduction generally consists of a combination of the steps we discussed earlier. With IC feature, there is a stream of real-time data that lets you track the productions and ensure there is neither too much nor too little of the stock.
Furthermore, ERP also helps you assign resources in an optimum manner for transportation/delivery/storage. However, the most important use of ERP in inventory optimization is something not many people realize: insight into how you do things.
With useful insights, you can decide which processes work better for you and which ones must be discarded. All of this culminates in a reduction of overhead costs.
Conclusion
The goal of ERP tool is to simplify the processes in any business, and inventory management is an essential component of that. With the smart and judicial use of ERP, you can optimize inventory and prevent any potential loss of capital or customers.