Customer Relationship Management (CRM) solutions are a diverse group of tools that perform a wide range of functions. Consequently, there isn't a single type of CRM that does everything that such a tool is expected to. There are different CRM tools that help you achieve varied goals or approach problems in different ways. It is easy to feel overwhelmed by the number of CRMs available today but most CRMs can be classified under 5 types. You may choose a CRM that specifically addresses your business requirements.
Let us take a look at 5 different kinds of CRMs that are used across the world today.
1. Operational CRMs

CRM tools helped businesses to collect contact information of customers and prospects, with a goal to communicate with them when necessary. Today, CRMs do a lot more than just that. An operational CRM is one of the most basic and widely used CRM tools in the market. This kind of CRM helps businesses to carry out their day to day customer service operations with a healthy dose of marketing functionalities thrown in. Previously, basic
In short, operational CRMs help you to:
• Automate your marketing campaign
• Manage your leads and customers
• Assist you with sales force management
If you are looking for a CRM that helps you manage your customers and find new leads, an Operational CRM is what you should be looking at.
2. Analytical CRMs

Analytical CRMs ore advanced tools that help top-level management to foresee trends based on data are often equipped with advanced data analytics modules. Predictive analytics and AI-based analytics help derive insights about customers and market that are far more advanced than your regular CRMs.
An analytical CRM helps you to:
• Derive insights about your customers and leads
• Strategies business operations based on insights that are drawn
• Understand customer behavior and predict outcomes based on behavioral data
• Identify and track key performance indicators
Invest in an Analytical CRM if you would like to foresee market trends and derive insights from customer behavior.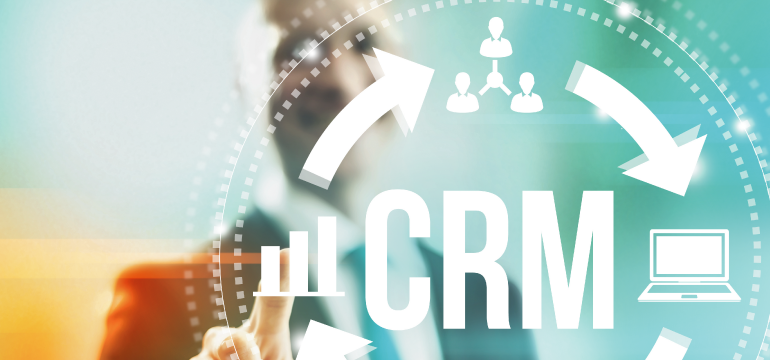 3. Collaborative CRMs

A Collaborative CRM helps different departments within an organization to share and use customer information. This is important when it comes to bringing the gap between marketing and sales teams, and to share specific information with support teams. A Collaborative CRM is equipped with access controls that help you to assign roles with regard to who can access which section of customer data.
Collaborative CRMs help businesses to:
• Eliminate bottlenecks commonly experienced between sales and marketing teams
• Communicate with tech support and customer support easily
• Unite various teams and departments to help the customer better
Invest in a Collaborative CRM is you have a large team and you often experience difficulties in maintaining organizational cohesion.
4. eCommerce CRM

eCommerce CRMs are specifically developed for the burgeoning ecommerce scene that has given birth to innumerable online stores. While any CRM suctions with the same principle of helping serve customers better and increasing sales, an eCommerce CRM comes with special features that make it perfect for online store owners. With so much of competition among online stores, it is important to find a tool that helps in managing customers well.
An eCommerce CRM helps you to:
• Make sure that orders and deliveries are processed quickly
• Address customer complaints and refunds efficiently
• Predict shopping trends based on web usage behavior of customers
If you own an online store, it makes sense to invest in a specialized eCommerce CRM so that you can meet your unique business requirements.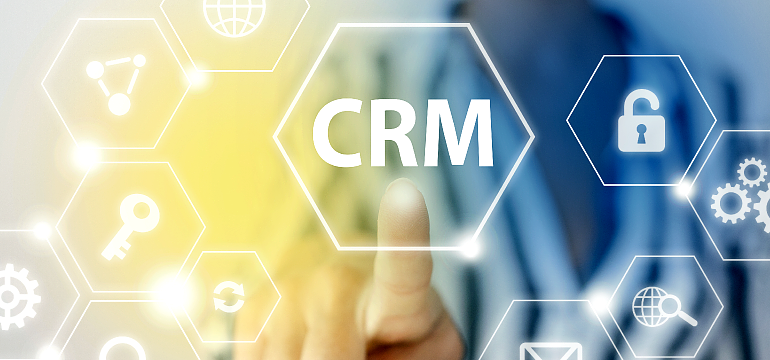 5. Social CRM

Most CRMs focus on collating and tracking sales data, and do not add special features to drive customer engagement. As most customers use social media platforms today, it is important to use a tool that focuses on social platforms. Social CRMs are equipped with special modules that help you connect with your customers on Twitter, Facebook, Instagram, etc.
Social CRM helps you to:
• Engage with your customers on their preferred social networking platform
• Gain access to social media data and behavioral insights
• Build conversations with customers and have a ready record of what they want
It is important to find a CRM that has at least a minimal level of social engagement features, if not a full-fledged social CRM.
Research before investing in CRM
As you can see, CRMs that are available today can be roughly classified under five types. Make sure that you have considered your business requirements and listed the goals you hope to achieve before investing in a CRM. Choosing the right CRM solution can prove to be a confusing and arduous task but a professional vendor will take the time needed to understand your needs and suggest a tool that meets your requirements. Doing the right research and consulting with the right vendor will help you to find the perfect CRM solution that will fetch the results you want to see.