Employee management is a complicated process that every business finds challenging to manage. Companies need to pay their staff accurately and on time and this requires meticulous planning. But processing payroll seems time-consuming and critical for all types of companies. Hence, accurate payroll management is necessary. An organization can benefit from a computerized payroll system that assists in carrying out complicated account calculations and pay run at a higher speed and efficiency.
Payroll management means controlling the entire ambit of payroll tasks that involve salary calculation of the employees, statutory deductions calculations and ensuring that the calculated amounts are paid out to employees on time. This system is useful for all organizations especially for small businesses because it allows you to take your human resources management to the next level. Payroll software is HR management software solutions that every business owners must implement today. This software eliminates the roadblocks of delivering inaccurate paychecks and vexed tax authorities.
Here are 9 unexpected ways how HRM software makes payroll management effortless. Take a look at the payroll software benefits:
1. Offers Cost-Effective Solutions:
Payroll management software controls the entire payroll system of an organization cost-effectively. An automated payroll system delivers work quickly and efficiently. It reduces the costs of performing various HR functions and there's no need to purchase or install costly equipment because the program is browser-based and hence can be accessed easily. Additionally, there's no need to hire any professional service.
2. Manages Employee Calendars:
Payroll software makes account planning a lot easier. It helps organizations to create easy to use employee calendars. Using it, the HRM can efficiently manage employee absence, sick leave and overtime. The software also enables you to look at the following data –
How long employees are away from work.
What type of leave the employees are currently on.
How much leave they are entitled to.
3. Maintains Data Privacy and Security:
Payroll management software has robust security standards. Keeping up with the IT security principle, in-house payroll management helps maintain employee data confidentiality. It removes the risk of sending private employee information to a third party.
4. Provides Superior Customer Services:
Installing payroll software only is not enough, one needs to understand how such software is run. That is the reason why payroll software providers offer comprehensive support services to the users so that they can handle software issues with ease. Such software has features that tell how to deal with any aspect of payroll. This feature proves to be beneficial because the HR train several employees to use the software during vacations and sick seasons.
5. Offers Time-Saving Solutions:
Businesses spend more than one-fourth of their time managing employment taxes. The process becomes even more complicated when other account factors are involved, such as vacation leaves or overtime management. A payroll software optimizes the entire process and saves a significant amount of time. In addition to that, payroll tasks are kept in the system which avoids time wastage while creating a new format again and again manually.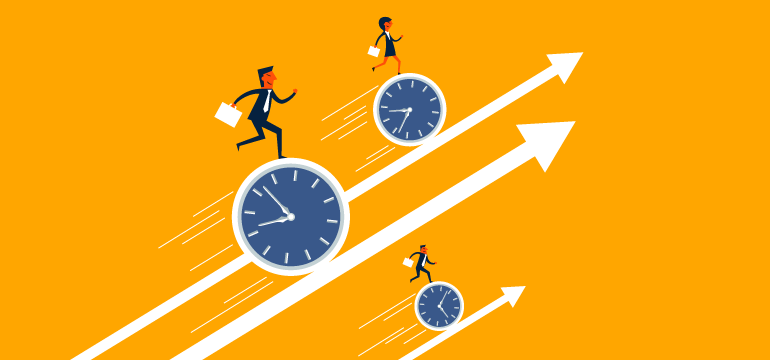 6. Eases Company Regulatory Aspects:
Several statutory remittances (such as filing of PF, ESI, PT) etc. are quite time consuming and critical. Incorrect calculations or filing can cause hidden losses to the organization or attract penalties to the organization. To save from all these challenges, payroll software is ideal. The software relieves us from the regulatory aspects. It further keeps the firm updated about the latest laws or changes in tax slabs and simultaneously auto-updates the payroll software without any downtime.
7. Customize It According To Your Requirement:
One of the best payroll software features- it is easily customizable. Whether you are a startup with very few employees or a growing company with hundreds of staff, you can customize the software according to your need and manage payroll with efficiency.
8. No Prior Experience Required:
Running a manual payroll system can be a real challenge for someone who doesn't have an accounting background. But payroll software is easy to handle for all, anybody without accountancy knowledge can use it. The payroll management system is in demand today because using payroll software doesn't require any specialized training or credentials.
9. Proffers Ultimate Employee Satisfaction:
Every organization aims at providing the best employee satisfaction. Needless to say, you can achieve this by using online payroll software. This software increases efficiency and reduces the tendency of making mistakes. This gives you enough scope to earn recognition from your staff, which works for the betterment of your business.
To Conclude:
Payroll Management allows for fault-free payroll management activities and many more that relate to employee satisfaction. The payroll management system is easy to use, it is an employee-oriented and HR effective system. Whatever stage of the business cycle you are in, payroll services is sure to benefit you. Payroll software helps to calculate the gross salary, deductions and net salary for each employee and processes it instantly. With this extensive range of services, your organization can establish accurate & effective payroll protocols.