Data privacy has become one of the most talked-about topics today; especially since almost everyone stores some of their data digitally. Yet, the same concern isn't visible when it comes to employee data. In fact, most companies still treat employee data quite casually. Even in the presence of employee management tools like HRMS, the threat persists. Needless to say, this is a dangerous situation that needs to be addressed. Here is what you should know to protect employee data on HRMS:
Understanding the Risk:
The extensive nature of HRMS tools requires large amounts of employee information. While much of this data is related to employees' work in the organization, a substantial amount relates to private information like contact information, bank account details, addresses and social media profiles. It might look like pretty trivial information on the surface and one might even argue that employees might already be sharing most of this information on various apps and social networking platforms.
Services like Google and Facebook are notorious for recording much of the user information anyway. However, the threat becomes clearer when seen in context. Such information is usually how industrial espionage occurs. Not to mention, the other type of employee data (one related to the organization) can still be used to extract confidential company data.
So, how severe is the threat? This depends on the type of the HRMS tool. If it is in-house, this means that the data is stored using a local network, largely disconnected from the internet. Furthermore, there are firewalls and local security checks at a place that ensure that no information leaves the company's premises without proper authorization. So overall, in-house HRMS doesn't face many risks.
However, with cloud HRMS, things get much more complicated. Since the data is entirely hosted on the internet, it renders local or physical security measures useless. You are entirely dependent on the HRMS vendor for the security of your employee data. Quite obviously, such scenarios are not desirable at all.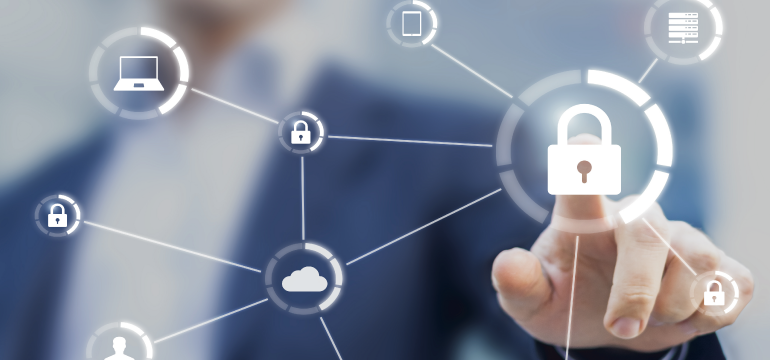 Measures to Protect Employee Data:
The security of employee data is a part of HRMS functions, so ideally it should be upon the tool to ensure it. While choosing the HRMS tool, you should ensure that security is one of its priorities and enough security measures are in place to protect employee data. However, it might be the case that the HRMS tool is already installed and there aren't enough additional security measures available inherently. In such cases, you can try tactics like these:
1. Employing Security Measures –
Companies should try to implement an extensive security strategy to protect employee data. It must include both online and offline measures. Places where confidential employee data is stored, like cabinets and storerooms, must have sophisticated locks and restricted entry. As a general rule, multiple copies of employee data must be avoided, whether soft or hard. Once a single copy is made and secured, all other copies must be destroyed. Furthermore, companies should ditch social identification numbers (anything issued by the government and hence subject to compromise) and issue their own identification numbers.
2. Auto-Provisioning –
A very interesting feature that most HRMS vendors are introducing in their tools is auto-provisioning. Auto-provisioning is nothing but the automation of granting access to employees. Some key tasks done via auto-provisioning are:
Granting automatic access to new recruits as per their designation.
De-provisioning the access rights of employees who are leaving the company.
Changing the access rights of employees who received new roles.
Auto-provisioning requires clearly defined roles within an organization. Every type of employee data should be tagged and it must be specified which type of data is accessible at what level.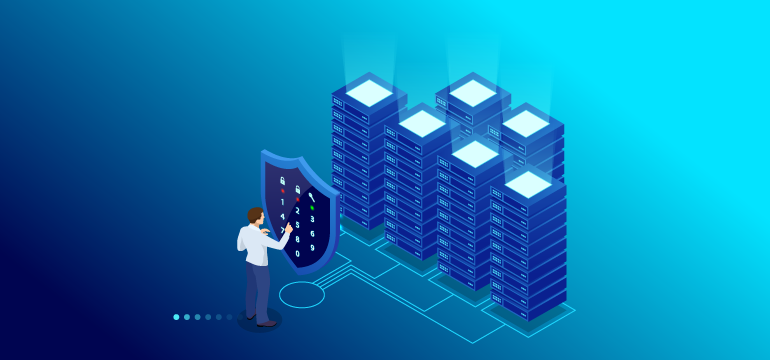 3. Limited Access:
There should be nothing called "universal access" when it comes to employee data. When more people have unrestricted access to all the data, the chances of files getting leaked or stolen increases exponentially. Another flaw with unlimited access is an employee viewing information that he should not or don't have to. Apart from the obvious security risk, it also presents a huge amount of unnecessary data that makes things complicated to view.
Thus, it is imperative to limit who can access what. Such permissions should be properly fed into the HRMS system, and further validated to ensure that no mistakes have occurred. Furthermore, getting new access rights should not be made easy unless the whole system is automated and only the designation defines the access to information.
Conclusion:
Employee data is considerably more valuable than you earlier thought. In the wrong hands, it could jeopardize your entire company. Hence, it is important to understand the necessity of securing employee data and the means to do so. exactllyHRMS is one of the most advanced HRMS Software. To know more about exactllyHRMS, feel free to Contact Us and get a Free Demo.