BRG Group is on the forefront of eastern India's steel map. Multi-million dollar project in integrated steel plant producing 0.65MMT of stainless steel. Additional, multiple processes include cold rolling, laser cutting & blanking, bright annealing, high frequency forming, hydraulic presses, automated polishing and robotized fabrication equipment.

Group's business model integrates value chain from processing 'ores & minerals' into 'iron, ferro-alloys & special steels'. From processing 'billets, slabs & plates' into 'HR-CR coils, sheets & circles'. And from processing 'coils, sheets & circles' into finished products. BRG Group is always striving for technical & service leadership in ferro-alloys and stainless steel. In coming times, BRG Group intends to touch lives - with a range of stainless steel products for homes, hospitals, buildings, engineering, pharma, petrochemicals, to aerospace.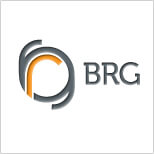 I was pleased to find Exactlly as an ERP solution that offers excellent value, as well as the specific functionality that our business requires. EXACTLLY and our team at BRG did a fantastic job of working together to complete this project ..."
P. M. Parakh
CFO - BRG Steel
Thanks to Exactlly Team's thorough understanding of the Steel industry and their deep knowledge of Business Process, we've been able to get an extraordinary amount of information from our ERP system Exactlly, in the precise format that we want. I want to personally communicate my very high regard and respect for the quality of the support team that Exactlly/EXACTLLY Team provided for this project. They have all been extremely competent, very hard working and an absolute pleasure to work with."
D.Y. Bhute
IT Manager (ERP)- BRG Steel