Operating a small business perfectly every day is not a piece of cake. Starting from salesforce to back-office processes, the business needs to take accountability for everything. Expanding a small business is possible by establishing the groundwork of the business. So how can businesses achieve that? They can with the help of cloud payroll software. Selecting the best cloud based payroll system is possible by evaluating the requirements of a business. Which SME payroll services to opt for also depends on the company size and the budget. Automated AME payroll software needs zero manual effort and can complete calculations within a few hours. These software solutions carry the ability to calculate deductions such as tax and national insurance. Now we will learn about the perks of cloud payroll systems.
Cloud Payroll Benefitting Small and Medium Enterprises:
A big business encounters and solves several business-related challenges on a regular basis. This is not the case with small businesses. Starting from workforce, resources and reach, everything is limited for small and medium enterprises. Hence, there is not much space for committing errors as it can shake the foundation of the enterprise. Such challenges call for the implementation of cloud based payroll software for SMEs. The benefits are listed below: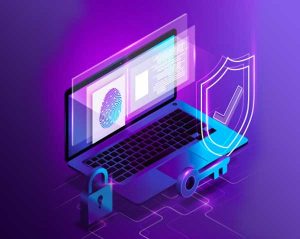 The payroll data of any organization is highly secure and sensitive. By utilizing SME payroll services, organizations can safeguard personal information from various threats. Every Human Resource Management Software comes with a payroll module that helps in amending the various privacy notices guaranteeing that the notices comply with updated or new regulations. Cloud payroll is very necessary for all organizations these days.
Using the Software is easy

–
The perfect AME payroll software from Exactlly incorporates business policies, rules and features depending on the requirements of the particular business. With just one click, SMEs can process the payroll for all employees. Publishing pay-slips instantly is also possible. Investing in a separate employee attendance system is also not necessary when it comes to high-end cloud payroll systems. These come with a well-designed Attendance Management system that gets updated automatically with cloud software. Similarly updating LOP information and salary structure automatically is also possible.
Less burden for Human Resource Staff –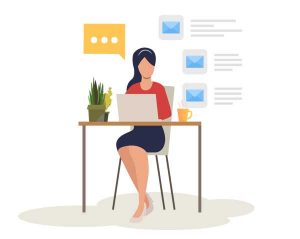 The best self-serve solution that organizations can get hands-on is cloud-based payroll software. Employees can easily access details like leaves, pay and attendance with these software solutions. They will just need a few clicks to view their bonuses and salaries. By this, the employees do not have to reach out to the HR staff again and again for getting information. This effectively decreases the burden of the HR staff.
The HR industry is always dominated by statutory updates every now and then. Unfortunately, when an organization's HR departments depend completely on human efficiency, there are chances of failing to comply with important regulations that can lead to penalties and fines. Cloud payroll over here acts as a saviour. When a business avails SME payroll services, it can experience automation in the area of compliance as well. This will save an organization from fines and errors. It is time that every business embraces HRMS integration for getting hands-on cloud payroll modules that will make the SMEs more efficient and simultaneously guarantee a better experience for the workforce. HR can also then work in a faster manner.
Calendars for Workforce –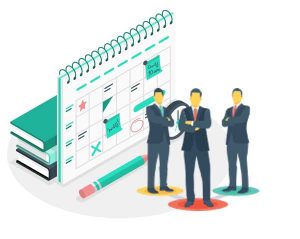 There are reasons why businesses search for the presence of a cloud payroll module while going through the HRMS features list. It is because these software solutions come with employee calendars that help in managing the days absent, sick leaves and overtime for employees. The cloud based payroll system offers detailed information such as the number of leaves an employee has taken and for how many days an employee is on leave. Payroll software makes planning much easier.
Safeguard Usefulness of Business –
The most important role in every business is played by employees. Their work every day makes the business growth which is why they expect to receive the remuneration on time. Irregular payments can be a reason for demotivation for employees and it can make them offer poor performance. They might pose certain questions to the management as well. However, averting such circumstances nowadays is easy with SME payroll software. The software stores and manages employee details such as the number of days worked, leaves, overtime and many more. It calculates the salary right on time and disburses as well thereby keeping the workforce content all the time.
Customization as per-requisites –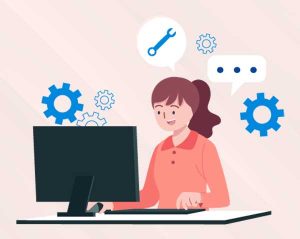 Even when it comes to small and medium enterprises, their payroll structure can be a complex one. Due to these aspects of SMEs, it is paramount to invest in SME cloud payroll software. It is because these are all-inclusive solutions that come with complete customization features. Cloud payroll software can manage complex structures, software scaling possible with business expansion, tackle higher volumes and make changes as per necessity.
Fast and simple Payroll Reconciliation –
Comparing the payroll of each employee is possible with the assistance of cloud based payroll software solutions. As per need, modifying the payroll statements and salary register with payroll software also becomes easy.
Scalable Payroll Software

–
A small and medium enterprise might face challenges in managing their payroll effectively. This calls for availing SME payroll services that help in adding new employees without the need for additional effort. There are cross-border software solutions available as well that will help businesses expand in new countries and simultaneously help them to keep up with the needs.
Attendance and Leave Data –
When the HR department employs varied systems for data collection like leave and attendance, it can be a tedious task. It is because then the HR staff needs to continuously switch between various systems for the purpose of calculating the leaves and attendance of each employee. But all these tasks become easier when businesses use cloud payroll software as the software can auto=update the inputs as and when needed. Manually inputting data entry won't be necessary and also it will save time.
Access while on the move –
The pandemic has forced all SMEs to now work remotely. But to maintain business efficiency, employee productivity and seamless business operations businesses must use cloud based payroll software. The software offers access to users anywhere and at any time from their devices. Accessing remotely is not a problem with these software solutions. Managing everything perfectly is possible with cloud payroll software. HR managers while they sit at their home can access the dashboard and database and can also generate reports.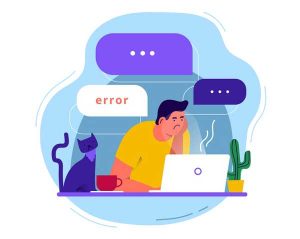 The biggest benefit of SME cloud payroll software is fewer errors. It is because these systems work by automating the various processes. Due to automation, inputting details and information won't require human involvement. So businesses can get hands-on error-free reports as well. HR managers can access the software systems anywhere and anytime without facing any glitches. Most importantly, HR managers can take up more important tasks that will facilitate business growth rather than allocating their time in tallying employee salaries, leaves and reports manually.
Final Say:
It is now clear to us how organizations can benefit from cloud payroll especially in today's time when most people are working remotely. While availing SME payroll services from exactllyHRMS, it is vital to seek the integration of few important features in the cloud based payroll. The AME payroll must automatically generate the payroll slips, filing tax forms, directly depositing the salary in employee accounts, easy integration with in-house systems, east mobile access and a lot more. Watch out for all these features in our detailed Free Demo. Know more about the product today. Contact Us now.
FAQ:
(1) What is the advantage of using Cloud Based Systems for HR needs?
Cloud-based systems are faster and better software that any business can easily use. HR cloud systems are cost-effective and come with regular maintenance from IT experts. 
 (2) How do you evaluate Payroll?
How long the payroll software vendor is in business, is it possible to receive client references and which company size does it cater to are questions that will help in evaluating the payroll software.
 (3) How is HR changing?
The role of human resources is now becoming more aligned and strategic with various business objectives. The HR role is transforming for implementing talent strategies and for supporting business outcomes.
(4) What is the best way to do payroll for a Small Business?
The best way to do payroll for small businesses is by investing in cloud based payroll software. It will lessen the work of HR, generate reports without errors and automate all tasks.
 (5) What is Cloud Based Payroll?
It is a system offering immense support to employers and organizations that are operating remotely and also includes the payroll department. It enables the employees to work from the location of their choice and also gain access to any information they want.
(6) What are the benefits of the Payroll System?
The benefits of the payroll system are calculating bonuses, holiday pay and expenses with minimum effort, quickly working on deductions and payroll calculations, generating accurate payslips and a lot more.
(7) Is Payroll difficult to learn?
Payroll is a challenging administrative function of all businesses. Even small errors can spoil the entire process which is why it is vital to use cloud payroll software that automates every task without errors.
(8) How do I do payroll for my Small Business?
I can do payroll for my small business by finding the employer identification number, gathering the employee tax information and selecting a payroll schedule. Calculating gross pay and determining deductions are a few other important steps.
 (9) What is Cloud Based Payroll for business?
Cloud based payroll for business is software that lets organization access, control and operate everything regarding the payroll. It incorporates managing exit processes,  onboarding employees and ensuring compliance.
 (10) Does HR do Payroll?
Yes, HR is responsible for employee bonuses, benefits deductions and salary. HR deals with the people of the organization.