Human resource or HR portal is that gateway that enables the employees of a company to gain access to HR-related details and information regarding the workplace. These are also access points for prospective applicants and external job applicants. HR portal centralizes information that makes it feasible for the workforce to discover the details they require. For instance, benefits enrolment information is present on a portal; the organization can save money by decreasing printing costs. Such ease and convenience are making organizations choose software solutions with HRMS portal and HRIS portal. HR portals also function by connecting the HR staff to the workforce and vice versa that decreases emails and calls between them. Now we will learn in detail how HR portals can help with business growth.
Importance Of HR Portal:
Organizations to be competitive and to reach the peak of success always seek ways by which they can free up their employees' time so that they can complete tasks more strategically. Several works that employees do are manual and redundant and can cost businesses. But when such stuff is offloaded, the workforce can allot more time to guarantee that they have hands-on the correct data. Technology like HRMS integration and an HRMS portal will not only help in discarding manual tasks but will transform the job completely.
The work of human resource management software is to guarantee that the data the workforce inputs is always accurate. The software solution also ensures that the correct data interacts in a proper manner with the HR portal. By this, the focus of the human resource personnel will also transform as they will then work on the system for delivering better information to the workforce. Employee experience can be improved to large extents when accurate information is available. These days cloud HRMS portals is also available with which HR teams can manage everything starting from workforce performance reviews to job candidate tracking.
Benefits Of HR Portal:
When employees feel engaged and contentment, they will automatically be better workers. The frustrated and disgruntled ones won't be. These workers are always productive. So one of the best ways by which an organization can interact in a better manner with its workforce is through an HR portal. Companies can realize the prospects of the HRIS portal and HRMS portal so that they keep on growing. Retaining employees in a productive way is only possible when the organization lets them strike a proper balance between their personal and work life. Employee turnover will automatically be low in companies that seriously promote employee engagement on a regular basis. When the workforce witnesses how they are benefiting the company through their competition, they will be more interested in coming to work.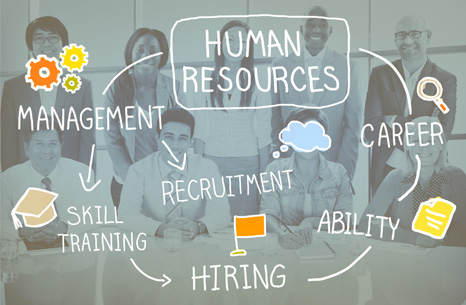 A workforce that feels listened to will always feel more positivity towards the organization they are working for. It is possible to make employees feel this way when they have options to work with advanced tools like employee attendance systems. With a high-end Attendance management system that is included in cloud HR, employees do not need to reach out to HR staff again and again for confirming their absence or presence. In fact, the employees can themselves sign in and sign out, apply for leaves and many more. An engaged workforce will always carry a better comprehension of the bigger picture. It will also make the employees believe more in the service or product that they are offering. Due to this, it impacts the workforces' outlook that makes them happier at work.
Managing human resources becomes more convenient when organizations purchase the best software from Exactlly comprising a high-end HR portal. The most important function of the HRIS portal and HRMS portal is to drive engagement. HR portal has the potential to enhance internal communications, acknowledge an employee publicly for a well-done job, offering employees' easy access to important tools, providing staff with an organizational voice in a survey or blog and a lot more. 
How Human Resources Portal Facilitates Business Growth?
Any business small or big can now adopt new technologies like an HR portal for more effective operations. It is making businesses look for an HRMS features list that contains an HRMS portal. These portals are effective tools for boosting the performance of organizations. How HR portal can help a business to grow is listed below: 
Flexible and User-Friendly

–
A system might be effective but if it is challenging to utilize then it is of no use. Conventional HR management systems are overly complex and quite inflexible. The HR department cannot spend all their day trying to understand the HR portal; instead, they need systems that are easy to use so that they can focus on other critical projects. 
Recruitment Simplification –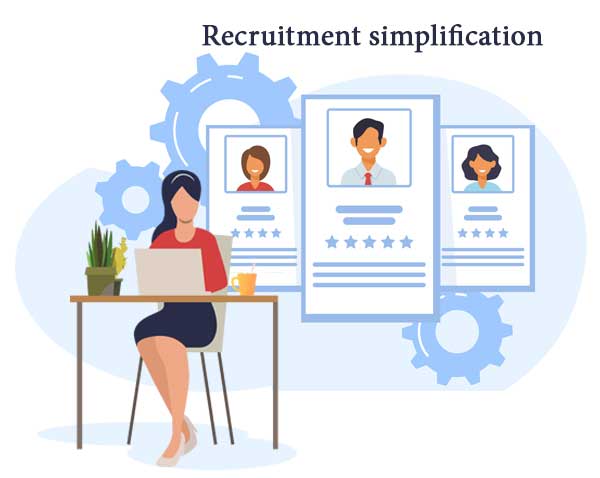 Attracting and appointing the right talent is very important for any organization but it is a challenging process. The procedure from the beginning to the end can be quite complex to deal with especially when the company is working with backdated HR systems. An advanced HR portal that comes with HRMS software can make processes simpler. It enables companies to craft fresh job listings for posting directly to the various outside job sites. The HR portal is the most effective that permits organizations to manage candidate communications and applications.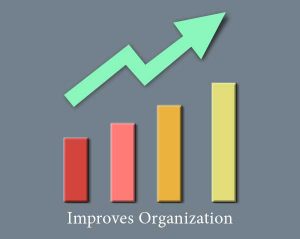 Many times even after hard work, the HR department of a company fails to succeed and this mainly happens because of disorganization. When the team is unable to find important documents, automatically many processes will slow down. However, organizations can prevent this from happening as they invest in automated cloud HRMS software that helps in managing and organizing documents in the correct manner. An HR department that is organized will always prevent the rising of compliance risks that this department sometimes faces because of incomplete or missing documents.
An element that always poses obstruction for the HR department to attain success is the human element. Human error is a very big issue with various HR processes and payroll and it is not unknown to the world. But if organizations use automated human resources management software, they can also get hands-on a sound HR portal with that and this will help in eliminating human error. Automating critical procedures like benefits management and payroll will help in keeping major and simple errors from slowing down the HR processes. 
Easier Offboarding and Onboarding Processes –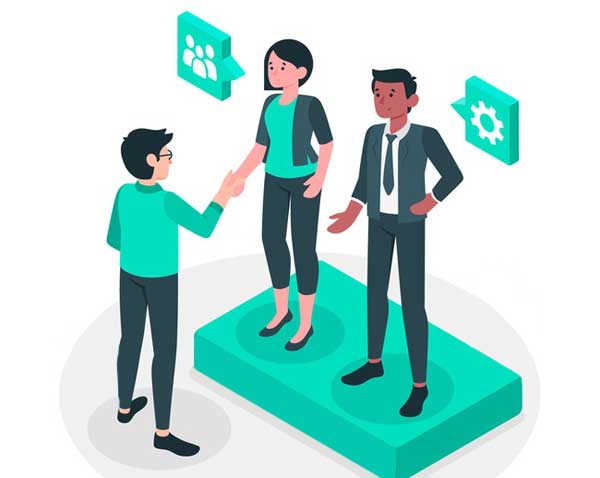 Organizations that carry out hassle-free and smooth employee onboarding procedures will always witness and receive better performance from the new hires. HRMS enables the company to automate the fresh hire onboarding procedure. There will be no need to set up things manually but the organization can also craft default onboarding jobs and allocate them to various positions. As an employee is allocated for one of the positions, the structure will be automatically assigning them their tasks without any external input. HR portal largely helps organizations in this space. 
Final Say:
An organization that always addresses the concerns of its employees will always be able to retain more employees. Teams that work within an organization are valuable resources which are why the HR department must always be equipped for taking care of all employees. This is possible with an HR portal. Reacting to employee feedback for enhancing morale becomes easier with the HRIS portal and HRMS portal. All this will help in enhancing productivity and combating the turnover rate. Check out the software exactllyHRMS that is loaded with amazing features. Why a business needs HRMS in the present times is well displayed in the Free Demo. Contact Us today. 
FAQ:
(1) How does HR benefit a company? 
HR management helps in discovering the development and training requirements of the employees for fitting in with the broader business strategy. 
(2) How does HR improve Business Performance? 
HR enhances business performance as it helps organizations in reaching the finest results in a resourceful and timely manner and also streamlines basic tasks because of which employees can emphasize complex issues. 
(3) Why is HR important to a Small Business? 
HR is crucial to a small business as it is on the frontline of appointing a talented workforce that will adapt to the company culture. This will ensure success for the company. 
(4) What are the important HR requirements for Small Business? 
The important HR requisites for small business are performance reviews, payroll details, usual employee file, disciplinary actions, training records and a lot more. 
(5) Does my small business need HR? 
HR presence is vital for small businesses too in the current times. Processes like appointing and terminating, managing updated employee files become easier with HR. 
(6) Is HR required in a company? 
HR is compulsory for any big or small organization in the present times as this department with the help of HRMS software can establish all workforce norms and oversee hiring. 
(7) What can I do if my company doesn't have HR? 
If my company is not equipped with HR, I will educate myself about labour issues. It is true that HR managers can safeguard the business but good HR managers are the ones who treat the employees well for making a business successful. 
(8) What does an HR Portal do? 
Employees can get hands-on all sorts of HR linked details and information with the help of the HR portal. The portals also help in connecting human resource managers and leaders to employees and it is vice versa. 
(9) What should be in an HR Portal? 
The things that must be present in the HR portal are procedures and policies, entitlements and benefits, introduction and onboarding packets, bios and staff directory and a lot more. 
(10) What are the advantages of self-service portals for HR Administration? 
With ESS portals, employees can gain access to human resource related services and transactions that otherwise the HR staff would need to present to the employees.