It is common knowledge for any business that retaining old customers is easier than acquiring new ones. To succeed in the long run, everything has to be about customers, from the beginning to the end. So, everyone wants to be customer-centric, but how do we achieve that? Well, the answer lies with Customer Relationship Management, better known as CRM. Go through our post and learn about the Top 7 CRM Trends.
CRM is a collective term used for ay technique that might be used for targeting, retaining, acquiring, analyzing and collaborating with the customers. CRM is fast getting adopted by most firms that want to be seen as the true model of "customer-first".
In a constant state of improvement, there are new trends seen in CRM every year. Not only have these CRM trends signified the improvements done in the present, but can also dictate the rules of the market in the future. Let's take a look at the top 7 CRM trends giving us a sneak peek into the future:
1. Social CRM:
Social media is now the backbone of many technologies while spawning much more. Yet, CRM has been woefully ignorant of the power of social media. This is beginning to change now.
Businesses are taking social media influence and sentiment analysis as mainstream processes to harness the power of social media. On one hand, social media marketing is helping to reach out to more people, while on the contrary, social media optimization and gamification are bolstering the brand image in the market.
The biggest incentive for CRM to jump into social media would be customer support. A simple plugin in social media platforms for customer support can boost the customer support services of any business.
2. Vertical Solutions:
In broader terms, enterprise CRM solutions come under two categories – horizontal solutions that apply to a significant portion of industries, and vertical solutions that apply to the processes specific to a single industry.
In the current scenario, vertical solutions are in the trend. Using Vertical CRM, companies can create specific business models for each vertical, thus allowing them to give unique treatment to each of their verticals.
The advantage of going for vertical solutions is that it enables the companies to focus on features that make them unique in the industry while keeping the core capabilities aside under stable operations.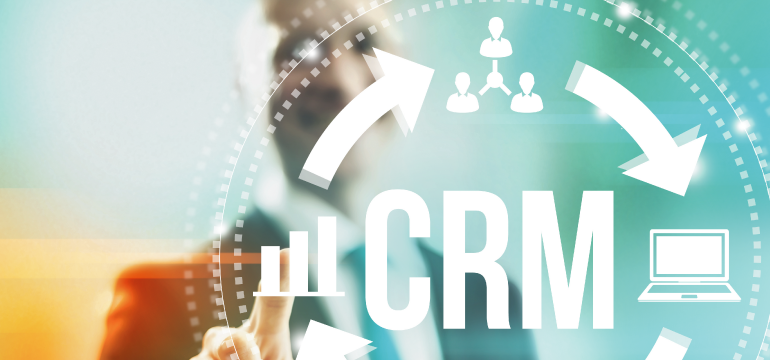 3. Mobility:
Mobility has turned the world around, so why should customer relationships be any different. It has been forecasted that the number of people who use mobile devices for tasks that were once done by PCs/laptops would continue to increase rapidly.
Hence, it is crucial that your CRM supports mobile devices. In fact, making it more adaptable to mobile devices than PCs may be beneficial to the company.
Mobile devices will have to be accounted for even when talking about marketing. More and more traffic is getting redirected towards mobile devices, making them the primary target for marketing.
4. Cloud-based CRM:
Everyone is going towards the cloud, so why should CRM be left behind! Most developers, like Salesforce, have realized that cloud-based solutions are more cost-efficient.
Cloud-based operations would also help to ensure that a centralized database is enough to fulfil the needs for all customer details, instead of having individual databases on-site.
As more cloud-based applications are getting traction, cloud-based CRM will continue to attract more people.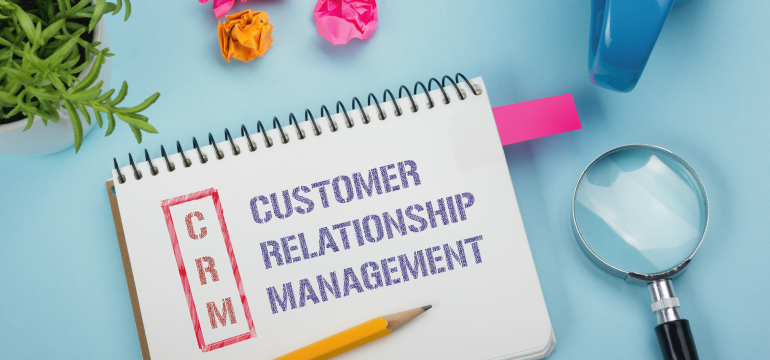 5. Crowdsourcing:
The days when crowdsourcing was looked down upon are long gone. Today, we live in a global world and move ahead with collective efforts.
Crowdsourcing is being implemented in CRM to utilize customers as the means to innovate. Customers are asked for ideas, suggestions and solutions (in the form of feedback), which are then used to improve the overall experience of both the employees and the customers themselves.
If it looks complex to you, many great CRM solution providers can help you out. In short, crowdsourcing in CRM has steadily emerged as a source of innovation and new ideas.
6. Contextual CRM:
As the businesses evolved, so did the consumers. An average person receives dozens of promotional emails/messages every day, which is why most people have taken measures to filter such marketing gimmicks.
While ads are the source of revenue for many firms, customers only view them as a distraction. In such a scenario, how do you reach out to customers without looking like a "noise"?
The answer lies in Contextual CRM. Here, promotional activities are done by keeping the context in mind. This "context" is nothing but the activity, platform and time about the user.
With the right message at the right opportunity, your marketing would be viewed as information instead of a nuisance.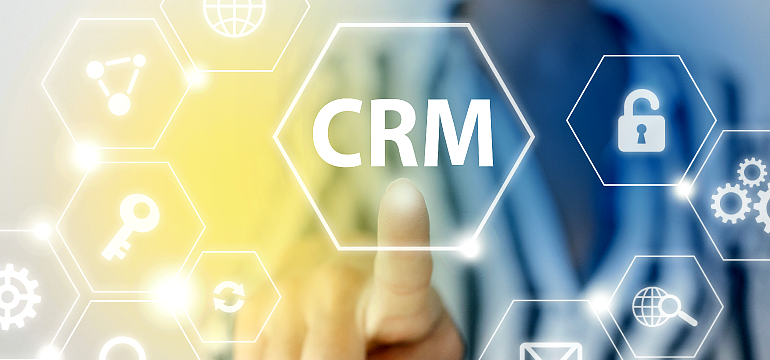 7. AI and Predictive Analytics:
Predictive Analytics has been around for a while, and for a good reason. With the huge amount of data generated by users, it is beyond the manual capacity of humans to make any sense out of it. Hence, predictive algorithms are used to gain useful insights from customer data, which could be used later for making business decisions.
An even more recent trend is the use of Artificial Intelligence (AI) in CRM. As the customer data grows at an increasingly rapid rate. It is becoming more and more difficult for humans to handle them.
AI bots are used as an alternative, which would perform the same tasks as human, but at a much faster rate. Many companies are adopting AI bots for performing predictive analysis and receiving positive results
Conclusion:
Times are rapidly changing, but one thing will always remain the same – customers are the foundation on which any business stands.
With the help of CRM, businesses are now equipped better to deal with customers. Everything becomes obsolete sooner than you know it. Hence, the key to longevity for any business like in constant evolution.
The recent trends in CRM have shown much promise and can even become major game-changers. Adapting to the latest trends early on would only help you in the long-term.