An organization's financial records administration, including bonuses, employees' salaries, and deductions, is known as payroll management. It is the most important aspect of any business as it directly impacts the morale of the workforce. An organization can experience success only with financial stability. Along with that, it is measured by particular laws. 
Various establishments are brawling to manage the payroll services effectively. Small businesses are also finding effective management challenging. So, where are they going wrong?
Payroll management manually at first seems easy when a company has just formed as then the number of employees is less. But with the growth in the number of employees and operations, collecting and maintaining records manually becomes problematic. This is the space where organizations can install cloud payroll to effectively manage payroll. 
What Is The Process For Effective Management Of Payroll Services?
How much time a payroll manager of an organization invests in processing payrolls is vital. The dynamic of every payroll process is different for each business. However, few payroll management tips can help an organization in the long run. The tips are mentioned as follows:
Right Software Installation

–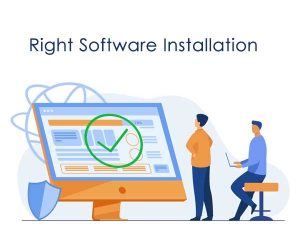 Every organization wants to effectively manage payroll services to keep the operations going smoothly. However, effective management of the services is important. Thanks to technology, now organizations can automate payroll services. However, here there is a catch. It is most important to pick and install the correct software that suits the business. The kinds of software that are accessible in today's market are varied. Either the business can customize the software as per its needs or choose from the shelf directly. 
Using cloud payroll management software from Exactlly can help discard redundant tasks like filling up the hours worked, updating timesheets regularly, and many more. Such software comes with tools such as a payroll tax deduction calculator. The human resource department with these tools can understand the deductible amount from the workforces' salaries. 
Obtaining Proper Training

–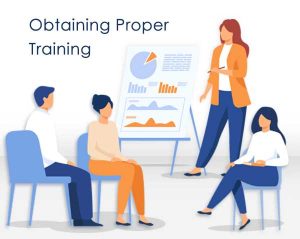 One thing that constantly evolves within the business landscape is payroll management. Many changes in state and federal laws are now perceivable. The staff of the human resource department needs to continuously learn the critical facets of their role. Staying updated with advanced technologies is a must for them.
For example, particular laws are governing payroll processing. Managing payroll effectively is possible when HR professionals learn about the deduction guidelines and comprehend the tax procedure. 
To bring effective change management within an organization, the management and the rest of the staff need to go paperless. Discarding paper processing means that organizations can save resources and time. The price of one paper check issuance is around $3. Hence, not just cost-cutting, but an organization can ensure data security by going paperless. Making the transition to payroll systems is a must now. This kind of human resource management software ensures that the workforce receives remuneration precisely and timely. Misplacement of checks is a scenario that will never take place if these technologies are used correctly. Nowadays, most employees prefer receiving electronic payments.
Aligning the Varied Pay Schedules

–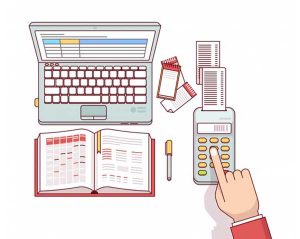 The most important rule for effective payroll services management is staying organized. Several companies maintain varied pay schedules. It goes like weekly, semi-monthly, monthly or biweekly. Paying more frequently is also possible. But when we look at it closely, we will see that it results in more errors and duplicates several processes. 
Avoiding confusion is possible by decreasing pay cycles and supporting the same payday for all employees. Maintaining a single payroll schedule is more effective than 4 to 5 payroll schedules. No type of error can then crop up. 
Maintaining the records of payroll dates is even more important to learn about their exact payment date. Paying payroll on time is vital as it will keep employees happy, and federal penalties can be avoided. Alongside, HRMS software includes both payroll processing modules as well as attendance management. The HR professionals can go through which employee worked for how many days and took how many leaves with the employee attendance system. By this, calculating the remuneration accurately is even more feasible.
Payroll System Streamlining with other Systems

–
A business not just with one but operates with several processes. So when an organization plans for HRMS integration, it must check whether the HRMS software is compatible with other present systems or not. If it is not compatible, then it can give shape to several challenges. When a company is just starting, its payroll systems need to integrate with the accounting system. Not just calculation becomes easier, but payment processing can also be done accurately.
Streamlining and integrating the present systems is a very big factor for the effective management of payroll services. While implementing a new system by checking the HRMS features list, an organization must review every step and evaluate the entire payroll system's procedure.
Taking Regulations and Rules into Account

–
An organization must also stay informed regarding all regulations and rules linked with it while contemplating effective payroll management. 
Classifying employees into various categories depends on their roles. When an organization appoints someone for short-term projects, the person hired can be classified as an independent contractor. By this simplifying the payroll procedure is possible, and also there will be no need for an employee account. The organization will not have to offer the benefits that a permanent employee usually receives. This makes proper understanding and studying of the correct categorization of employees vital so that no mistake occurs. 
Nowadays, for effectively managing payroll services, many businesses are outsourcing this service. It is believed to be an affordable option. When an organization cannot find the resources or time to invest in a new system, outsourcing payroll services is an effective option. Not only small but large businesses are also outsourcing nowadays. Outweighing the investment cost, the cost savings are more. Cloud payroll service providers know the correct way of managing payroll procedures effectively. They do not cause errors, and hence it saves time as well. This makes appointing the right service provider even more crucial.
Final Say:
Reaching the end of the blog, it is clear how vital payroll services are for the smooth functioning of any business. Effective management of payroll can avert the occurrence of disorder and discontentment among employees. With simplified payroll management, any business can stay agile for adopting various transformations in technology. The best solution is to work alongside a high-end cloud payroll system. Automating even the smallest tasks, these systems leave no chances of error and duplication. Every calculation, irrespective of the number of employees in an organization, can be carried out seamlessly by installing sound software. Install exactllyHRMS by learning details from the Free Demo. If you want to install this software, Contact Us today. 
FAQ:
(1) How do you manage Payroll Effectively? 
Some ways to manage payroll effectively are getting organized, double-checking the employee classifications, deciding a payroll schedule, and many more.
(2) What are the steps in Payroll Management? 
The steps in payroll management include developing the pay policy of an organization that includes leaving encashment policy and flexible benefits, defining payslip components like LTA and HRA, collecting payroll inputs from canteen provider, etc.
(3) What Payroll Services include? 
The payroll services include calculating federal and state payroll taxes, filing needed government reports, depositing direct funds to employees, etc.
(4) Does HR do Payroll? 
HR is the single point of contact for all things and payroll that incorporates disbursement of wages, statutory compliance processes, deductions and incentives and a lot more.
(5) Can small business do their Payroll?
Small business can do payroll manually, but it will lead to errors and duplication. It is best to utilize payroll software for eradicating the challenges mentioned. 
(6) Why is Effective Management important? 
Payroll is about maintaining employee morale that will directly impact productivity. Hence effective management of payroll is highly crucial.
(7) What is Effective Management in business? 
Effective management in business addresses an integrated bunch of management processes that help in aligning the company strategy and yearly goals with regular actions and monitoring progress. It guides employees and managers to drive enhancements every day.
(8) What are the principles of Effective Management? 
The principles of effective management are publicly rewarding hard work, staying consistent, remaining transparent, setting the objective of working in a team, encouraging ideas and opinions, etc.
(9) What are Payroll Management Services? 
The payroll management services include automated attendance, reimbursement management, employee self-service where employees can view their salary slip, online-based leave solution, etc.
(10) What are the steps in Payroll Management?
The steps in payroll management include understanding the duties of managing the payroll, guaranteeing that the workforce is paid correctly, filing the tax forms, paying the payroll taxes, picking the correct payroll system for a specific company, etc.