Capitalism
From a tiny fishing village to a modern financial capital, Singapore has indeed come a long way. Part of its success can be attributed to its people's flexibility when it comes to adopting new technologies and practices.
Singapore's model of state capitalism has worked wonders for its economy, and the city-nation is now one of the economic giants of the world. Singaporean government functions almost like an enterprise, with the state owning shares in companies that are linked to it. Another aspect of Singaporean state capitalism is that the sovereign wealth funds are used to direct investments.
Has the Singaporean model of economy worked?
The model is often criticized and Singapore is often dismissed as an authoritarian nanny state or worse, a profit-making capitalist government. The reality is, it is a successful financial model that has ensured that Singapore has some of the lowest levels of unemployment in the world. The city-state also ensures that people get the best jobs that their qualifications afford them and the success of the model can not only be witnessed in Singapore's GDP but also in the quality of life that foreign workers in Singapore enjoy.
How Human Resource Management System will help Singaporean companies to retain employees
Randstad conducted a survey on 4,500 Singaporean employees last year and found that one in two employees plan to quit their jobs within two years. Their pet peeves are pay and bonuses. In spite of what may seem like an unusually high rate of attrition, Singapore's unemployment rate is around 2%. This leaves Singaporean companies with a dilemma about how they can retain their employees without letting them jump ships easily, for often frivolous reasons. This is where the importance of HRMS comes into being.
Analyzing Human Resource Management System Data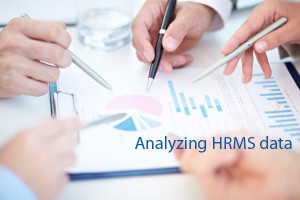 An HRMS tool provides valuable analytics and metrics related to employees. Most organizations use HR metrics along with alternative business data to pinpoint trends and discrepancies in human capital. Analyzing such data helps companies to predict employee turnover and key trends related to employee behavior. If Singaporean companies make use of HRMS analytics to understand where they are going wrong, they will be in a better position to convince employees to stay back, instead of jumping ships.
Using employee metadata to reduce attrition
An often quoted method is to get different companies share metadata related to resignations without compromising confidentiality or rights to privacy. Metadata related to resignations help companies to understand common problems that employees face and the reasons they choose to leave their jobs in favor of newer ones. Addressing issues that are often experienced by employees will help Singaporean companies to reduce the high rate of attrition that exists today.
If Singaporean companies choose to share such metadata, they must ensure that no personal information of any employee is shared. When such precautions are taken care of, HRMS can actually help Singaporean companies to not only reduce attrition but also improve the quality of life of employees. If the Singaporean model needs to succeed, Singaporean companies need to understand their employees better. And that is exactly where HRMS tools come into picture.
Human resource management systems can provide valuable data that can help companies to understand their employees. While sharing metadata between companies continues to be a controversial issue, analyzing such metadata within a company to better understand employees is never controversial. In fact, carefully analyzing the reasons for attrition using HRMS data will also help in reducing the rates of attrition. And that is especially important in a country like Singapore, where employees always have better options waiting for them.