If we speak about productivity, it is a direct outcome of a commitment to intelligent planning and excellence. It is also the same when it comes to productivity within an organization. However, maintaining organizational productivity with one's own zeal all the time is not possible. This is because we live and operate in a busy world where there is constant pressure of outnumbering others. Due to this, businesses now put their focus and investment on advanced ERP systems. Interfacing ERP software with all other present systems within a company is easy. Be it effective planning or synchronizing the inter-department practices everything is possible seamlessly with software technology like this.
How ERP Software Ensures Organizational Productivity?
Not every organization thinks the same when they think about ERP business collaboration. Few might even apprehend the idea of implementing one. But little do they know that ERP in the construction industry and ERP in the retail industry carry immense potential. So now let us learn about features of Exactlly ERP software that can elevate an organization's position largely. The features are as follows:
Central Database Sharing

–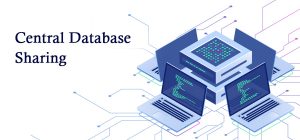 An organization works on several kinds of processes with several kinds of data. These include employee, inventory, consumer, production and financial data. Using databases is very important for every organization for developing, storing and managing data. Working on databases is hassle-free with an ERP system. There are inter-related databases available as well. For instance, the finance, administration and HR department has access to employee data. But when it comes to enterprise resource planning software, every division will not maintain the employee's list. But it will then directly fetch from the department of human resources. Thereby, data duplication is not a chance. Keeping the database maintenance expenditure on the check is also possible due to the working of the central database. Because there will be no data duplication, employees can work on other vital processes and enhance organizational productivity like never before.
ERP takes Benefit of Mobility and Cloud –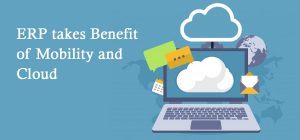 Some businesses think ERP implementation to be very pricey. But this notion is not correct at all. To super boost organizational productivity, using ERP software is a must. A number of cloud service providers are now available who enable businesses to get hands-on partial storage data and also the platform for operating it. So companies who deal with critical data and require security at all times can hold all the data in their individual servers with the help of ERP software. Also, the cloud platform enables companies to focus on more generic work. Every ERP project is easy to deal with as ERP software can be easily deployed on the Smartphone. Hence, marketing executives and salesmen can now easily update details in real-time that also facilitate the way for rapid response from decision-makers.
ERP System Boosts the Customer Experience –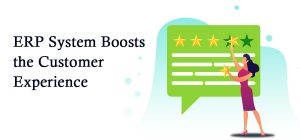 47% of businesses feel the need of boosting their CRM or Customer Relationship Management database. They can easily do it by buying an ERP system. Data collection has never been this easier. With ERP software, an organization only needs to evaluate the collected data and they are all set to their respective tasks. ERP software is fundamentally essential for CRM. Right from the first call to sale closure and additional data like delivery quantity, particular date or location, maintaining everything in a single database is now possible. So when a consumer reaches out for solving queries, the customer support team will have the entire history in their hands and just need to make one click for accessing such information. Also when a business uses the ERP system, not just organizational productivity, they can also keep a check on the patterns of the customers' orders. This includes follow-up details, quantity and urgency. This will help in meeting the demands in a more hassle-free manner.
Improved Project Management –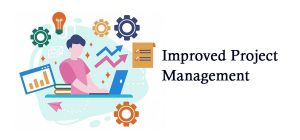 Many times organizations neglect the fact that investing in ERP software can actually boost sales order. This is because ERP systems carry the capability of walking parallel to the present or futuristic projects quite easily. ERP software works by storing important data regarding particular projects. Along with this, businesses can also integrate data with particular goals that were allotted to a specific date.
Business Decisions are Always Informed –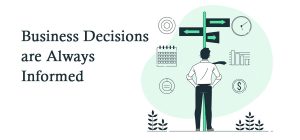 The best enterprise resource management software functions as a central hub for keeping critical business information safe. Also, these software solutions always keep data updated so that every department can work with correct data. As the ERP system comprises business data in real-time, organizations can automatically make realistic estimates and precise forecasts. Hence, companies can always plan ahead for all their futuristic business strategies linked to customer service, inventory, financials and sales. So when the forecasting is accurate, the business decisions will always be informed ones. This discards potential business errors that are often curated by false analytics or data. All this gives rise to organizational productivity to a large extent.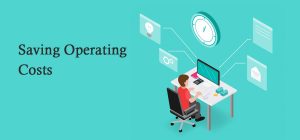 With the implementation of ERP software, every business procedure will get streamlined thereby eradicating the overall running expenditure. Employees with this can gain on-demand access to every company data. Employees can also then utilize the tools they will be required for taking proactive decisions. This will not just reduce operational costs but will also boost organizational productivity. Moreover, employee training for helping them use the ERP system accurately is also not a very big challenge.
Final Say:
A business never needs to put in a lot of effort to truly comprehending the benefits that ERP software can bring to it. The current market is filled with a myriad of choices that can make it confusing for businesses to pick the correct one. It must implement the one that can drive organizational productivity for it. Starting from boosting efficiency across various departments to satisfying all stake holders, using ERP software for every business is paramount these days. If you want to know about exactllyERP, you can know more details by speaking with one of the product specialists. Other than that, Free Demo is also available. Contact Us today to avail of services.
FAQ:
(1)   How does ERP improve Productivity?
ERP systems with automation help in saving a lot of time for businesses. So when for each task, time is saved, employees can focus on the most critical tasks. This will automatically improve productivity.
(2) How can ERP improve a Company's Business Performance?
ERP has the potential of boosting a company's business performance by building effective ways of planning and scheduling resources for optimizing productivity.
(3) What are the main Business Benefits of an ERP System?
The major benefit of an ERP system is its capability of automating important business functions with easy implementation and low entry expenditure.
(4) How does ERP Support Business Processes?
ERP supports business processes by integrating monetary details in one system thereby unifying a company's financial reporting system.
(5) How a Small ERP System could help your Businesses become more Efficient?
A small ERP system can help your businesses become more efficient by discarding manual entry and duplication.
(6) How does an ERP System impact the Organization?
ERP systems impact an organization for the better by enhancing operations efficiency and simplifying business procedures.
(7) Why would an Organization need to Integrate an ERP?
An organization must integrate an ERP in today's time as it offers complete visibility into the various core business procedures.
(8) What is the difference between ERP and CRM?
While ERP helps in streamlining the business operations, CRM emphasizes the sales side of a company.