The recruitment game is ever changing, but the need for good employees is constant. Good employees are made from good candidates, but they are not always within sight. These candidates, called passive candidates, are people who can be potential candidates but haven't applied for a job with you yet. If you really want good employees, you need to attract these passive candidates towards you.
Here are some tricks that might do the charm:
1. Prioritize the candidate

How do you get the person who isn't interested in working with you in the first place? You make them your priority.
So, how do you achieve this? Well, you begin by contacting the candidate first, making them realize that you are willing to take the first step. During the interview, you give the candidate ample opportunities to speak. Getting him/her at ease shouldn't just be a formality; you should mean it. Once the candidate feels that this is a company that gives him/her importance, things would be a lot easier.
2. Build a name for your company

One of the reasons why a candidate might be passive about your company is simply because he hasn't heard about your company. To you, this might come as a shock, but the reputation of your brand beyond your professional circle matters.
One of the most effective ways to put your company out there is through search engine optimization. SEO makes you visible to candidates through relevant keywords, even when he/she is not searching for job opportunities.
Having a blog containing relevant information, irrespective of your business type, is a good strategy. Social media is another platform where you can make your presence felt.
Another thing you must do is have a slogan and a logo that is worth remembering. Every major brand in the world is recognizable through its logo, so you can understand its importance.
While these tactics might seem trivial individually, their combined impact does wonders to make your company a known brand to your candidates. This incentivizes them to be more interested in working with you.
3. Have social media engagement

If you are one of those people who thought that social media was for teenagers and fun, you are already lagging behind. Sure, platforms like Facebook and Twitter contain material that is largely irrelevant to your purpose. However, they are also the quintessential places where you can find perhaps any individual who owns a smartphone.
Social media can become your link to the entire population of potential and passive candidates. The only thing that remains is leveraging them. Social media recruiting has been gaining popularity, especially through job discussion groups created for this sole purpose.
It is certainly easier than most other methods listed here. Platforms like LinkedIn are even better as they have a larger share of professionals, though they do not have the same user size as Facebook.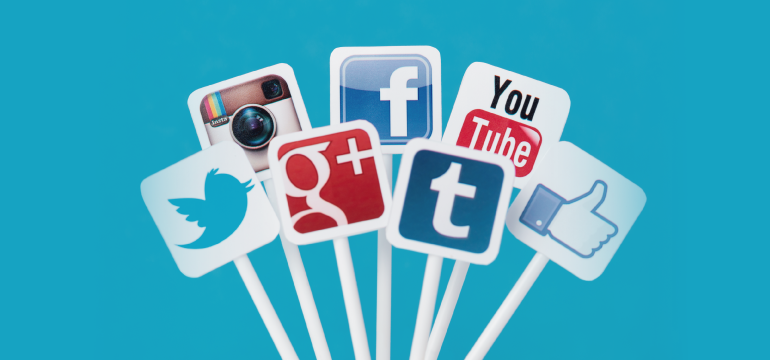 4. Leverage your employee

Employee referral has been a successful hiring strategy over the years, and for good reason. No matter how much you advertise, it is not possible to reach every relevant candidate who is seeking a job. Employee referral programs solve this problem to a large extent. Put simply, the program involves existing employees referring candidates for any job opportunity in the company. If the candidate is selected, the employee who referred him/her gets a bonus or reward.
While this strategy is good for any recruitment, it is even better in case of passive candidates. Through referrals, the employees are able to tell the candidates why working in this company would be beneficial to them. It is like advertising, but free of cost and more personalized. The persuasion of an acquaintance is bound to end the distance between you and the candidate.
5. Prefer experts over recruiters

Today, recruiters are the go-to people when it comes to hiring. Frankly, there is a good reason why recruiters are acquainted with the details of how hiring works, and are capable of doing it the right way.
Yet, it is not a good idea to send the recruiters to hire a passive candidate. Candidates, especially the good ones, want to interact with industry leaders and experts in the field. Any candidate worth his salt would find it near-insulting to be interviewed by recruiters and asked staple questions.
If you want to hire the best candidates, you would need to send out your best people. It is true that they might not be really efficient at handling the whole recruitment process. But when it comes to interviewing and selecting the right candidates, their experience will pay off.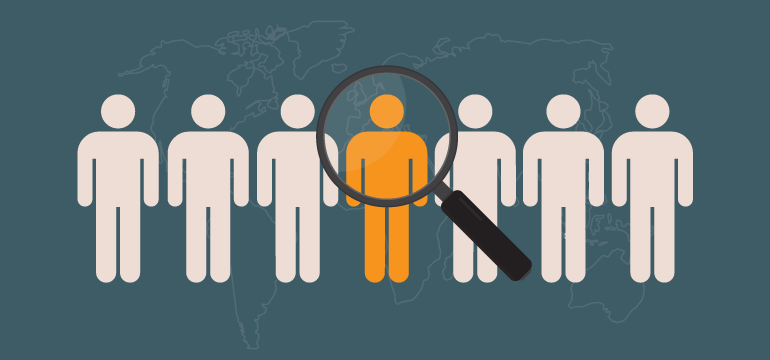 6. Use data

Data is not just a by-product; it is a weapon today. With every field using data to gain the extra edge, why should recruitment be any different?
Data analytics can hold the key to reach out to passive candidates. There are tools like HRMS that have the perfect capability of using data for this purpose. Many vendors would give you a package made specifically for your needs. There are basically two ways to achieve that.
The first way involves searching and exploring the data generated around your website, blog and anywhere else where you have a presence. Analytics on user data will give you insights about the visitors and help you find the candidates among them.
The second way involves traversing the existing database of your company for candidates that you may have interviewed in the past. Then you can use their details to search them on alternative platforms like LinkedIn, scan through their profiles and see if they are still looking for jobs.
7. Try different tactics

Lastly, there is no tried-and-tested formula for recruiting passive candidates. We live in a highly dynamic world and things could change often. Thus, you need to be able to adapt and try different strategies. For instance, video recruiting has emerged as a popular option where corporate videos inform the candidates everything about the company. Another strategy is to go mobile-first, as the larger percentage of users (and candidates) use smartphones to access the Internet.
Conclusion
It is not always easy to attract someone who hasn't shown any desire to work with you so far. But these strategies would certainly help you in changing a few minds about becoming your new employees.