Social media recruiting is one of the biggest trends in the industry today. It's a proven HR strategy and is used in the recruitment industry to attract job candidates (both active and passive). Active candidates mean those who are agile in their job search and passive are those who don't respond to any job advertisements but yet aren't away from the job market. Over the years this process has received a huge positive response. Companies these days are keen on creating a presence on social media sites to boost their brand and make people interested in applying for jobs.
What is Social Media Recruiting?

Social media recruiting also known as social media hiring is a process through which companies recruit candidates using social media platforms. This process uses social media profiles to find information on candidates. Recruiting through social media is considered to be a very beneficial approach to hire the right candidate because the process helps in identifying, engaging and hiring a large talent base. Industry leaders are of the view that there are several benefits of using social media for recruiting such as:
Targeting the perfect potential candidates
Saves both time and money of the hiring process
Helps create better employer brand image
Reaches potential passive candidates
Better screening of candidates
If you take a look at the social media recruiting statistics 2018, you will see that today more and more companies are adopting this recruiting strategy to advertise jobs, find talents and communicate with potential candidates. This year too it is envisaged that social recruiting would see an exponential rise and would achieve a different approach with the help of social media recruiting tools. The statistics show that:
Social recruiting has helped 80% of employers to find passive candidates
Around 75% potential hired aren't actively searching recruiters use social media to reach companies.
About 70% of hiring managers have successfully hired with socials.
Today 89% of companies plan to recruit on social media.
Based on the above statistics now you can take a step ahead to start your social media recruitment. Here are 75 Things You Ought To Know About Social Media Recruiting Strategy For Business social media recruiting best practices
1. Build a Brand Personality and Hiring Reputation

The first and the most important thing you ought to know about social media recruiting strategies is that you must focus on building a strong social media presence and boost your recruiting persona. Today, millennials want to create an emotional connection with the right company, so as modern day organization you should devise recruiting strategies that fulfill their expectations. Introduce to something that they would surely be passionate about. Emerge as a company that everyone knows about and wants to work for. Needless to say a strong recruiting brand on social media instantly grabs the attention of the job-seekers. This approach would allow you to attract a massive amount of hires and also improve the returns of investments. Remember, the more candidates interact with your recruiting brand the more likely they are to respond. Always think of your followers and fans as your talent pool and engage them with the best offer.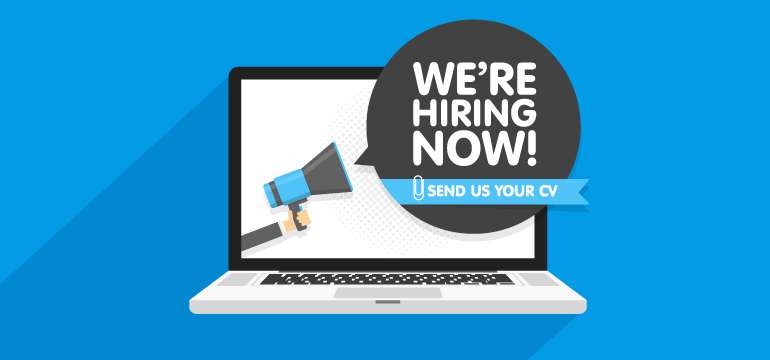 2. Videos Can Engage Your Passive Candidates

When you start with social media recruiting and establish your presence on the social media platforms you start attracting a large group of job aspirants of different nature. As a matter of fact, you would come across both active and passive candidates- active candidates are easy to engage as they are agile in their participation but captivating passive candidates are quite challenging. so, what do you do? Here videos play a crucial role. As you know that video is one of the most effective forms of engagement, it's likely that using this communication mode would multiply the level of participation. Industry leaders propose hosting spontaneous question and answer sessions using live videos and giving a snoop inside your company would readily create an emotional connection with your passive candidates and they would start researching your company for an employment association.
3. Connect with Influencers and Widen Your Reach

Social media channels are serving as the recruitment platform for every company today. Almost all organizations worldwide are enjoying the benefit of this growing HR strategy. There are several companies that have similar businesses like yours and they have already built a huge following base of the exact types of candidates you have. Naturally, you are in constant competition always. Thus, in order to strive in the competition, you need to invest in certain lucrative methods. Today with the rise of influencer marketing, build a long-term relationship with them. Connect with the influencers to spread your brand message to your target audience. When you desire to reach to a wider consumer base, relying on influencer marketing works wonders. Its just you need to reach the right people at the right time.
4. Leverage Employee Referral Program With Social Referral Program

For long, referral programs have been bringing high conversions and high return on investments. To attract the right candidates why not introduce employee referral programs through social referral programs? There's no denying the fact that employee referral programs have always outperformed other hiring sources. Also, social media is the best place to introduce and promote your brand. Letting the potential candidates know about your company through people who are entwined with your company culture are sure to have a higher influence than other approaches. Engage your staff to provide employee referral. This would have a two-way benefit-firstly candidate would consider a vacancy they receive from their personal connection. Secondly, companies can tap the network of their staff and enjoy a wider reach.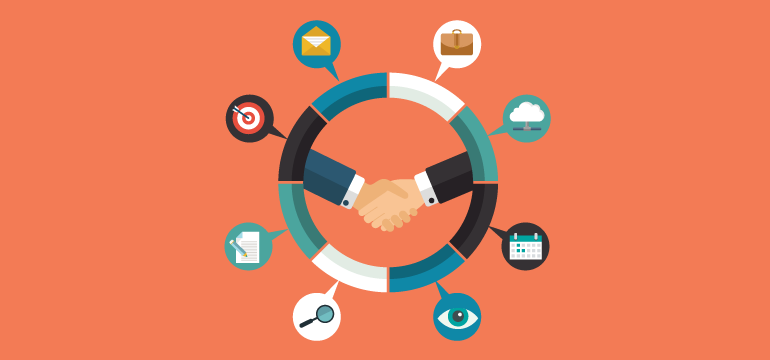 5. Improve the candidate experience to accelerate hiring success ratios

Once you successfully start using the social media recruitment process you would enter into a communicative stage with the candidates at various points. The interaction would take place between the candidates, your company and your staff. One thing that you should always keep in mind that while this communication process undergoes don't spam your target audience with too much information or create a one-way communication pattern. Needless to say, over-pouring information would make your candidates lose interest on you, mistrust you and leave you. It's necessary that you improve your candidates' experience, provide them with whatever they are looking for.
Concluding Remarks
Social media recruitment will have a greater impact on both the job-seekers and the employers. It's going to stay and hence you need to adapt to this recruitment program for targeting the right candidate in a short time.
When you need a complete Human Resource management guidance, ExactllyHRMS is there to provide you everything you are looking for. Visit Exactly for solutions from recruiting to hiring and get the perfect candidate matching your brand.