The world has witnessed significant changes in the retail industry due to numerous technological advancements. Presently every consumer anticipates a seamless shopping experience across numerous channels. This is making traditional retailers make the shift towards the adaptation of a fresh business environment. So when it comes to small retail businesses, it is nothing different. These businesses function on highly tight margins and suffer the soaring competition from the new-fangled retail formats. They need to constantly deal with moving stock, varied pricing, employees, discounts, and a lot more. But now streamlining such operations and gathering details at the fingertips is possible with retail ERP software. Organizations can actually bid adieu to manual methods with retail ERP software in India. The function of cloud ERP software is to manage every retail business requirement end-to-end.
Why Choose Retail ERP for Small Retail Businesses in India?
As a small retail business takes an advanced step for ERP business collaboration by implementing retail ERP software, it taps on a reservoir of benefits. Cloud ERP software is a software solution that assists with easy recording and tracking of business transactions and in real-time. The best ERP retail software in India from Exactlly also offers unswerving information flow that again helps with business operations management and with complete efficiency. It is vital to choose ERP software that not just boosts productivity but also presents store operations optimization. As it eventually improves customer satisfaction, there will be a rise in sales order as well. The reasons that make retail ERP software implementation must is as follows:
Permitting the Finest Resource Utilization –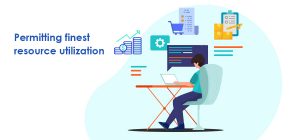 An organization investing in retail ERP software can easily gather information arising from sales, purchases, and inventory. When there is control over these data, it will automatically enhance the observing of routine operations. By this, locating the shortfall becomes ten times easier. So when the organization is putting in extra effort for eliminating the issues, retail ERP software can streamline those efforts as well. In this way, utilizing resources is possible in the best manner. This will again cut down on costs associated with resources utilized and also enhance profits.
Reducing Excessive Inventory and Overhead Expenditure –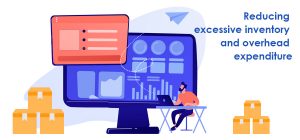 The most important part of any retail business is inventory. A proper inventory management system provides total control over the full stock of goods that are marketable in the warehouses as well as the retail outlets. When the stock movements are organized, it is possible to plan not just product procurement but also eradicate understocking or overstocking. This is the space where retail ERP software in India comes to use. A retail store indulging in ERP projects like this will always be in a favourable position. This is because the cloud ERP system incorporates the barcode scanner. This helps in automating the procedure of stock movement updating. Also, this leads to a low amount of manual handling that again boosts data accuracy. There might be overhead costs because of inventory imbalances too. This too can be reduced with ERP software. This makes ERP in the construction industry beneficial too.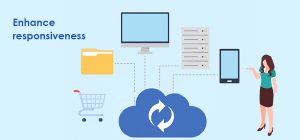 When it comes to small retail businesses, they cannot afford to not respond to customer demands by the correct time. However, if small retail businesses in India invest in cloud ERP software, they can solve the challenges linked to fulfilling consumer demands. The retail ERP systems work by tracking and storing the complete operational data in one database. The retail ERP software enables businesses in accessing and sharing info in real-time. These software solutions also guarantee no chances for delay or error in retorting to the demands of the customers.
Incorporated Work Environment –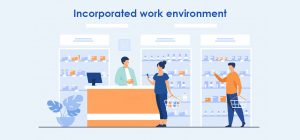 When it comes to retail ERP software, it will help retail stores in handling the functional areas across the business via one platform. ERP software like this helps in eliminating the barriers that lie for accessing or sharing information. This leads to the efficient execution of all business procedures. These are integrated systems that empower a business in utilizing all the data for monitoring and boosting retail operations. It largely benefits a business's overall monetary health.
Core Retail ERP System Features:
As a retail store moves forward for implementing a sound retail ERP system, it must first educate itself about the features that must be present in the software. Then features are as follows: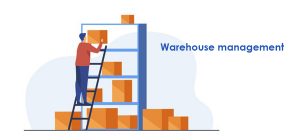 The functionality of warehouse management in retail ERP supports the task of barcode scanning perfectly. This helps in automating the updating of sales orders, counting of stocks, and a lot more. It is a lot more for multi-location and single storehouses. Processing errors and costs can be cut down to a large extent as these software systems ensure information accuracy.
Inventory Forecasting and Demand Planning

–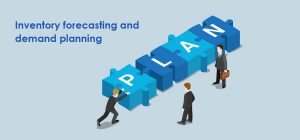 By investing in retail ERP software, along with tracking the previous customer transactions, it is also possible to evaluate the purchase preferences. Predicting the futuristic demands will then take place with more accuracy. Along with this, employee training is as easy as a piece of cake when it comes to cloud ERP software. So be it startups or established retail stores, investing in a retail ERP system is a must. 
Final Say:
A business managing one or more than one store in the current scenario is nothing odd. But to ensure that it doesn't break, small retail businesses must invest in retail ERP software. The best companion that businesses can get in today's time is cloud ERP software. So if you are a startup, operating without ERP in the retail industry can cost you later. Along with that, it is also vital to opt for retail ERP software in India from trusted vendors like exactllyERP. With these software solutions, along with operating the small business perfectly, you will also receive support as your business grows. A Free Demo is always available for you to learn more. Contact Us today.
FAQ:
(1) What is ERP for Small Businesses?
With ERP software, a small business can capture all data in a combined system.
(2) What is Retail ERP?
ERP incorporates several software pieces that were once regarded to be separate. Retail ERP enables the quick and easy flowing of data offering both decision-makers and store employees access to vital information.
(3) Is ERP good for Small Businesses?
ERP is very beneficial for small businesses as these systems improve business performance by condensing and amalgamating core processes.
(4) How does ERP help a business?
ERP systems empower businesses to gain more insight and discernibility into various supply chain operations.
(5) Do Small Businesses need ERP?
Business transaction efficiency boosts to a large extent with ERP software solutions. This makes it paramount for small businesses to invest in ERP.
(6) Who needs ERP?
When you face difficulty in fulfilling consumer demands, managing inventory or producing all-inclusive reports for consumers, you need ERP.