It would not be incorrect to state that the global economy was still somewhat under threat due to the outbreak of the CoronaVirus. The crisis has transformed HR management in a topsy-turvy manner. Some enterprises are still struggling with managing remote working effectively. Many organizations are even preparing to reopen with the Governments waving off the stay-at-home orders. So be it anyway; it is crucial to align human resource operations with the "new normal". Every step of the employee journey, starting from hiring to offboarding, must be performed consistently and must be at par with safety guidelines. Employee management can make or break a business. Implementing HRMS software can help in promoting effective employee management. An employee management system coupled with a sound HRMS system ensures convenience for the HR staff and copes with employees perfectly.  
Upwelling in Remote Working:
The employer response to the crisis and the new way of working was captured in a recent survey. The results looked like this:
38% of employers were encouraging the workforce to work from their homes in almost every part of the nation around mid-March 2020.

8% of businesses encouraged the employees to do WFM in hot spots.

68% of employers who were surveyed were actively taking steps to permit employees to work from home. They are the ones who have never been allowed to work from home before.

45% of employers were encouraging employees to start work from home on a case-by-case basis.
How is Important Technology for Effective Employee Management?
The new normal is nowhere. It is time that organizations worldwide, both small and big, buckle up to understand the new way of working. Reverting to the old working ways will only pose dangers for the employees that can directly affect organizations in revenue and sales. Simplifying employee management must be the aim of most businesses right now. Human resource management software can help do the same. These software solutions include a widely utilized collection of products that combine modules like employee attendance system and several other video conferencing tools. The entire workforce can easily share files with these technologies even when they are working from home.  
Now some companies do not have the adequate resources or budget to embrace remote working. But HRMS integration can transform their perspective. Along with a cost-effective measure, HRMS software from Exactlly can integrate well with other present systems within a business. As a result, both HR managers and employees can benefit from the software. 
The software solutions come with a refresher course for teaching managers and leaders to utilize chats and video conferencing tools for conducting interviews. Coaching here is very important so that they can use technology as a substitute for in-office meetings.  
Adapting And Powering The New Normal With HR Software:
Starting from the emergence of the furlough scheme to a surge in employees working from their homes, businesses are now adjusting to big changes for surviving the pandemic. The situation brings forward challenges in context to employee management. First, addressing those challenges is vital to coping with them. 
Making sure that the teams and employees keep on working collaboratively.

Maintain accurate records on human resource challenges like staff holidays and sick leave.

Keeping business information and data protected while the employees engage in remote working.

Making documents and information accessible to a scattered and remote workforce.

Administering workforce effectively when there are no direct managers to supervise.
Several businesses are now transforming their mindset and updating their various practices. For instance, they are eliminating the use of paper-based files and also focusing on video conferencing tools. They are also adopting numerous on-premise systems such as cloud-based software as a response to the new normal.      
HR software is a solution that will help organizations in getting hands-on a sound employee management system. The reasons why implementing HR software is must not just during lockdown but also after that are listed below: 
Manage Remote Workforce with Ease

–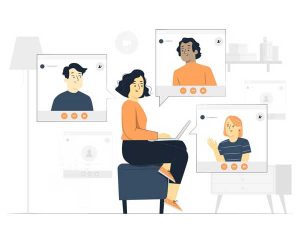 Businesses in the new normal might face several challenges while dealing with employee management. But they can ensure that they are moving towards effective employee management with running HR software. Managing absences and leaves become highly convenient when people are not working in person with such technologies. When a business operates with seamless attendance management, then there can be no issues related to employees. Marking the days the employees were working, the number of sick leaves taken and calculating the salary; everything simplifies with HRMS software. As the workforce is working remotely, the software stores all HR activities in a single location to access the files as and when needed. This also means that the business is connecting with the team deeply and focusing less on admin.
Records Decentralization for Aiding Business Continuity

–
Working on Excel spreadsheets or filing papers manually was a way of working that we were familiar with before the pandemic. But now the times have changed. Now HR software contains an important HRMS features list where decentralizing the place where staff information is stored is possible. Every record can be kept up-to-date and helps businesses in running efficiently irrespective of the circumstances. Sharing and storing documents is now possible with cloud-based HRMS software.
Tracking Complicated Absences Effectively –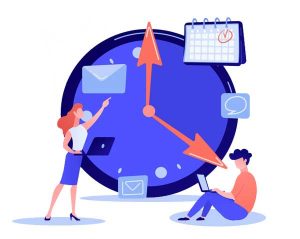 A sound employee management system is one where each employee's leaves and absence records are updated and clear to the management. HR software aids businesses in doing this. The software solution helps in recording a wide array of absence types. This makes it beneficial for lockdown-related and coronavirus absences. For example, the management can add notes on the instructions around coronavirus SSP and furlough rules. An effective employee management system includes online leave management software that helps track and monitor a range of leave types.
Maintaining Compliance and Data Security from every Location

–
Security for any business is very important, or else it might lose its confidential data in the hands of hackers. To ensure that no business has to suffer this, the new normal demands the utilization of HR software. Secure storing of HR data is vital, along with tracking the company processes possible with software. A business can easily maintain employment law and GDPR compliance and conveniently with HR software.
Keep the details of the Workforce updated with Self-Service Alternatives

–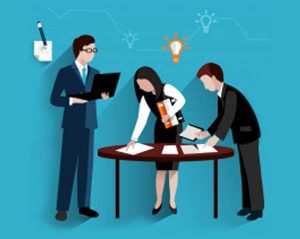 When it comes to simplifying employee management, working with HR software can be highly beneficial. HR software offers self-service alternatives that enable the workforce to update information with a rapid reminder. By this, not just one but each person within a business can keep details updated collaboratively even when the workforce is not working physically with one another. The self-service features help in keeping the HR software system updated and accurate.
Final Say:
Businesses, especially the bigger ones, carry out innumerable amounts of processes regularly. Therefore, they might worry about inefficient employee management when allowing employees to adopt working from home. However, not enabling them in the new normal where safety is the ultimate parameter can create risks. All this increases the need for an employee management system that not just helps the employer keep everything under check but also gives a boost to employee productivity. To work with an effective employee management system, businesses must invest in HRMS software. HR software facilitates smooth working processes where employees can stay connected even from home. 
Moreover, HR software helps share the safety policies and coronavirus health documentation and track incidents of employees in real-time in the new normal. The exactllyHRMS software is an indispensable addition to any big business's pool of software and resources. A Free Demo is available on the website. Contact Us today.  
FAQ:
(1) How do you adjust to the New Normal at work? 
Employees can adjust to a new normal at work by discovering methods to avoid distraction, maintaining clear margins between home and work life, maintaining a dedicated space for office work, etc. 
(2) What are the Challenges in Working from Home or the New Normal set-up? 
The challenges are a high level of psychological and physical discomfort, poor posture and long working hours, putting extra effort into remaining productive and a lot more.
(3) What is the New Normal in HR? 
The new normal in HR include the utilization and implementation of digital processes for supporting remote work. HR managers can then find more time for emphasizing challenges of strategic importance. 
(4) Is work from home the New Normal? 
With the effects of the CoronaVirus even more prevalent in the 2nd wave, companies will continue to work from home at least for the next year. Hence, for now, WFH is the new normal.
(5) Can HR be done remotely?
Yes, HR can be done remotely with HRMS software. HR managers can recruit people with the help of online digital technologies, and maintain records as well.
(6) How is the new normal shaping the future of HR? 
The entire HR industry is now restructuring its various functions by keeping people within a business at the core of all decision-making processes. Moreover, the role of HR will transform from being the driver of a business's plan to a connection between a company and its employees. 
(7) How can HR make a difference? 
HR in the new normal can certainly amplify and strengthen an amazing culture by enhancing internal communications. For doing so, HR will engage important employee engagement strategies.
(8) How is technology shaping the HR agenda? 
Technology like HR software is now changing how HR managers store files, communicate with employees, evaluate employee performance, etc. As a result, technology gives rise to efficient HR practices.
(9) How do you simplify Work Processes?
Simplifying work processes in businesses in the new normal is possible with digital technologies like HR software that offers the structure that the four walls of the office used to.
(10) What is Process Simplification? 
It includes a thorough and systematic study of all business processes and reveals hidden complexity sources for discarding them permanently.
(11) How do you manage Employees Effectively?
Effective employee management is possible with sound HR software by showing employees respect, providing proper training, and many more.
(12) What is the purpose of an Employee Management System?
Managers gain insights into their employees with an employee management system. They can then help the workforce prepare and manage the working hours to better control labour costs and boost productivity.