Organisations find it extremely overwhelming to manage the workforce, especially in the 21st century. This calls for better performance management solutions for contemporary businesses. In today's time employees seek much more than just a career and their focus is much more on the experience they are gathering. But still, there are organisations that are trying to manage their workforce with backdated workforce engagement methods. Such efforts will only become futile and nothing else. It is very important for businesses to get hands-on with a clear cut performance management process. By this, they can craft a magnetic workplace so that organizations can attract the correct talent. This will ultimately sustain the current generation of job hoppers.  This is the era when organisations need to work with a robust performance management system. Ensuring the best performance management is possible with high end and best performance management software. A business that generates and implements such systems will always help its workforce be more productive. The success of any business depends on how well it crafts its enterprise performance management. With performance management in HRM, enterprises can easily keep a check on all their employees. This performance management guide is for companies who are striving to get hands-on with a more committed, dedicated and on-the-go workforce. Here we will also learn about the finest performance management software in the current industry. 
Overview Of Performance Management Software:
If you want to know about performance management it is vital to know that it goes far beyond that only your performance review. It is not a one-time event but a dynamic process that continuously gauges enhances and identifies its employee performance by merging it with the objective of the organisation.
Performance management is not a competitive assessment anymore.  The process is an ongoing one that emphasizes the development and coaching of the workforce throughout the entire year. It incorporates a series of interactions and conversations between the employees and the managers. This is the best performance management guide that an organisation can follow to help the workforce improve their performance by leaps. 
Advantages of the Best Performance Management Process:
The enterprises that function with a motivated and engaged workforce will always gain an edge overall over the competitors that provide similarly. It is vital to deploy the best human resource management software for companies to get hands-on with an efficient performance management system. HRMS integration Along with an Enterprise performance management system will help organisations to:
Setting clear performance anticipations

Enhancing employee retention and engagement

Aligning employee performance with the objective of the organisation

Identifying long term and short term goals

Offering constant coaching and time feedback

Recognise Development and training requisite

Attaining insights into the counterproductive activities

Transmuting the workforce for gaining a strategic business benefit
Learning the Truth:
The one thing that many organisations fail to check in the HRMS features list is whether it contains the performance management system module or not. Firstly, neglecting the performance management process can cost a business a lot. Secondly, there are some organisations that believe the myths that surround performance management.  It is true that the methodologies of performance management are now more mainstream but there are some myths that harm business largely. 
Manual Management and Implementing Performance Management is Simple

–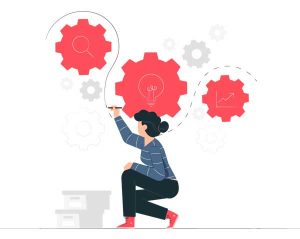 There can be no bigger myth than this.  The reality is that When you try to manage performance management manually it will automatically be time-consuming and cost-intensive. The performance management process in this scenario becomes irrelevant because of the buyers and the inaccuracies involved. In today's time, the best performance management software put forward by vendors like Exactlly can assist businesses of every size in conducting processes more efficiently.
Employees are aware of their every duty and Measuring Performance is not important –
Clearly, the reality is something else. Levels of performance can never be static or self-sustaining.  If an organisation wants to attain high performance from their employees then they have to deploy a regular and periodic performance appraisal that will recognise, hold and support the workforce accountable for the performance. 
The Performance Management Process is an Annual Ritual –
Organisations must clear all these myths as soon as possible if they want to witness nothing but success.  Performance appraisal that takes place annually only assesses the previous performance of the workforce.  It makes no extra effort to boost their performance. Hence it is an ongoing process that offers the workforce proper guidance so that they learn what is expected of them.  This way they can help the business in succeeding accordingly. 
Performance Management Software is not Pocket Friendly –
Any organisation wanting to get hands-on quality software can never pay much heed to the price that it has to pay for it. But for startups affording a performance management system can be a bit pricey. There is the best performance management Software out there presently that is not only affordable but top-notch as well. It is vital to implement a performance management system that weighs high in value. A sound performance management system is the one that helps organisations in managing teams, setting smart goals, streamlining workflows, rewarding top performers and assessing performance periodically. 
Stages of the Conventional Performance Management Process:
There are four stages incorporated into the conventional performance appraisal method.  These are planning, acting, tracking and reviewing. Most organisations of today's time focus on the review stage and not the other steps.  The workforce is assigned a list of goals depending on their job roles.  When the year comes to an end the performance review procedure is conducted by utilising long-standing interviews between managers and employees. 
However, this is not the best performance management process that an organisation must. The perfect enterprise performance management process includes evaluating the true performance of each and every employee. Doing that can never have a detrimental impact on the morale of the workforce.  
Stages of New Performance Management Procedure:
There are five important steps included in the new performance management procedure. These are setting smart goals,  soliciting 360-degree feedback,  initiating training,  aligning performance and rewarding performance.
Not only Smart but Flexible Objectives

–
Unlike the conventional performance management procedure that forces unrealistic objectives on the workforce;  contemporary performance reviews on the other hand take a highly productive approach.  There are informal and stress-free interactions that take place between the managers and the employees as it enables both to cope with short-term and realistic goals.  Most importantly these objectives are also future-focused. Modern performance management software Is what businesses need to set and achieve these goals.
Soliciting 360 Degree Feedback

–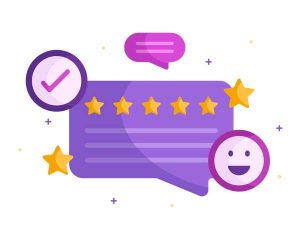 The contemporary performance review process is not only about gathering frequent feedback from the workforce but also from stakeholders such as reporters, clients and colleagues. Employees with such 360-degree reviews can stay right on track, gain the ultimate goals and work efficiently.
Timely and periodic feedback helps the workforce to display better performance. It will also help organizations in revising their objectives. Along with this businesses can also align employee objectives with the ever-increasing business requirements.
When it comes to periodic feedback, can establish a strong relationship between the manager and the employee. Timely acknowledgement and due diligence of employee performance aid businesses in tracking the milestones set by employees.
A strong performance management process helps businesses in spotting performance and skill demand gaps effectively. With contemporary performance management software, businesses can put the incumbent employee to undergo an extensive training program that facilitates skill upgradation. It prepares the workforce for fresh assignments. 
Final Say:
Irrespective of the effectiveness of the digital forms organisations cannot discard the pain points included in a performance management procedure by utilising only forms. This also does not mean that they need to invest in a unique performance management tool.  Even if it is a straightforward platform it will be possible to integrate the form and with needed components for following a collaborative approach.  This will also decrease the effort required. An efficient performance management software is the need of the hour. Organisations can easily discover high-end performance management software Kolkata from the Internet. An efficient system can integrate all the forms with a strong and cloud-based document management system that will be storing the captured data. The best performance management software Kolkata can also be automated with the help of HR workflows. An all-in-one performance management system such as exactllyHRMS can help organizations in aligning individual teams and employees with their organizational strategies and goals efficiently. A sound performance management process is what every organization deserves. The best performance management solution of today, this software helps organizations in standardizing the entire process of employee appraisal. The best performance management software is the one that offers flexibility to businesses so that they can modify it as per their business requirements. With our products, businesses can craft a zestful performance management procedure that helps them to attain future-focused outcomes. Go through our Free Demo to craft an organizational culture that is performance-driven. Contact Us to drive workforce success and profitability. 

FAQ:
(1) What is the Ultimate Point of Performance Management?
The ultimate point of performance management is nothing but talent management. It is vital to craft development plans with the workforce for every organization. 
(2) What are the Five Steps in the Performance Management Process?
The five steps in the performance management process are planning, monitoring, reviewing, improving and measurement. 
(3) What are the stages of Performance Management?
The most important four phases of a performance management cycle are planning, monitoring, reviewing and rewarding.
(4) What are the Key Elements of Performance Management?
The key elements of performance management are monitoring, compensation and rewards, expectation setting and planning, periodic rating and improvement and development. 
(5) What is Good Performance Management?
Good performance management is something that helps the workforce to stay motivated, guide and track career development, check the valuable contribution that employees are making and a lot more.
(6) How do you Implement a Performance Plan?
Implementing a performance plan in the correct way is possible with four steps – setting expectations, observing, and assessment and reviewing
(7) What are the Benefits of Performance Management?
The benefits of performance management are training needs, motivation, firing risks, consistency, retention and morale and a lot more.
(8) What are the types of Performance Management?
The types of performance management are Assessment Centre Method, psychological appraisals, 360-degree feedback, human resource accounting method, management by objectives and a lot more.
 (9) Who is responsible for Performance Management?
The HR department, the managers and the management as a whole are responsible for ensuring proper performance management.
(10) Why is Performance Management Important?
Both informal and formal performance management processes help in aligning the workforce, systems and resources to fulfil the strategic objectives of the organization.