Employee unproductivity is the hidden demon that plagues every workplace, but most remain ignorant about it. For a variety of reasons, the productivity of employees could fall and affect the performance of the company itself. However, when the problem occurs with a significant portion of your workforce, you know it is time to start finding solutions. Surprisingly, introducing payroll management software can indeed boost employee productivity in many ways.
1. Visible Efforts:
Payroll tools come with a broad view of employee work hours, from the login/logout time to the leaves taken. This view is visible to both the employees and the managers. How does that boost productivity? From the perspective of the employee, it gives them an idea how much they have actually worked, in contrast to how much they "feel" they have worked. It also serves as the constant reminder that their supervisor can also see their office hours. From the perspective of the manager, it allows them to view the efforts put in by employees in terms of work hours. Hence, they can contact and push employees who are lagging in their office hours.
2. Time Saver:
A payroll management software comes with two striking benefits: automation and real-time data. Most of the manual tasks of payroll management are made fully or partially automated. This makes life easier for both you and the employees. Since you get real-time updates along with a seamless flow of information, you can manage payroll of employees in a more efficient manner. You would also be informed about scenarios like bank holidays on the day of increment and can adjust accordingly. This automatically brings transparency to the pay structure, giving employees a real-time view of their payroll. Overall, it gives a push to production.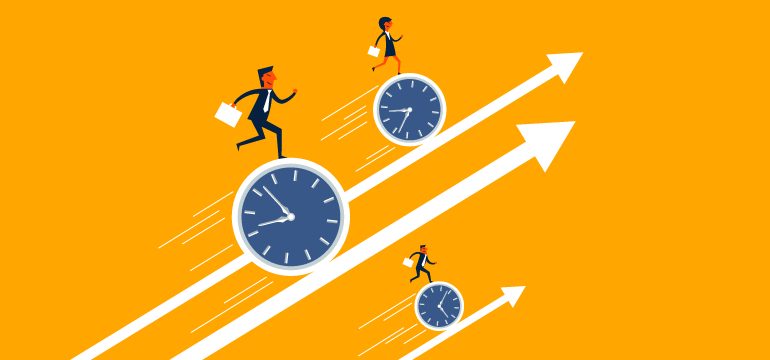 3. Accuracy:
Automation is everywhere, and HRMS tools like payroll management software are no exception. Such is the importance of automation that the best vendors pay special emphasis to it. There is a good reason for that. With automated payroll management, the scope of human error is minimalized or eliminated. It ensures that no partiality or negligence was involved while maintaining the payroll of employees. Things like pending deductions and reimbursements are also taken care of automatically. This naturally improves the transparency in the company and the trust employees have on the management. When employees have more trust in you, they are bound to perform well in their tasks.
4. Boosting Morale:
There is perhaps nothing more upsetting for an employee than finding out that his salary would be delayed. If you ignore some cases like struggling company finances, the reason is almost always poor payroll management. Delayed salaries could become a major factor behind employee disinterest and lack of productivity. But with payroll management software, this problem is solved. The tool eliminates scope of human error and makes payment automated, thus ensuring that the salaries always arrive on time. Believe it or not, it does serve as a morale booster.
5. Efficient Processes:
Labor and processes go hand-in-hand. If one is more efficient, the other would become too. HRMS software such as payroll management goes a long way in making processes more efficient.
To begin with, previously accounted factors like accuracy and automation contribute significantly. Furthermore, the tool ensures that all the employee information is stored in a centralized manner and access to all departments that would need it. This is important because various taxes needs to be deducted from the salaries, as well as applicable bonuses and reimbursements applied. A centralized database eliminates the chances of redundancy. Some payroll tools come with features specific for operations like auditing, making it further optimized.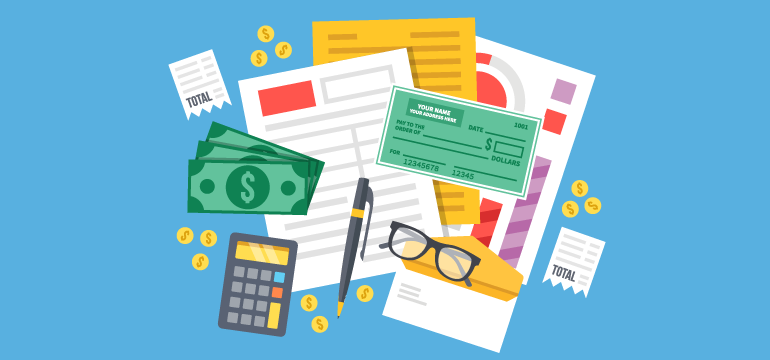 6. More Secure:
The security of employee data is something most companies choose to ignore or pay very less attention to, but that's a big mistake. Taking the security of employee data lightly can result in catastrophic scenarios. But more than that, it makes the company less trustworthy in the eyes of employees, which might lead to employee distrust.
Payroll management tool solves this by creating a single, centralized database of all data that is layered with multiple security measures. Since only one copy of employee data exist, hacking becomes almost impossible. This is important that some of the employee data might contain critical personal information like identity proofs or legal documents. By ensuring that their information is safe with you, you can provide employees with the peace of mind necessary to be more productive at work.
Conclusion:
Payroll is an essential aspect of any business, without which no company can function. While it is naturally to expect the payroll management working flawlessly, using HRMS software actually gives you the added benefit of increased employee productivity. Surely now it makes the tool all the more lucrative. Wants to know more about Exactlly? Feel free to Contact Us and get a Free Demo.