If we look at history, numerous cases of ERP implementation failure are visible. But if we call those only failures, it will be a huge understatement. An organization can lose goodwill and reputation to large extents with ERP failures. But a system won't fail just like that. Either the system is an outdated one, or else the employees are unable to use it correctly. The reasons can be varied. This blog focuses on the reasons that can lead to ERP implementation botch. Let us learn how the advanced cloud ERP can help make every ERP project of a business a success.  
ERP Failure Causes:
When a company first decides on ERP business collaboration, it must note the probable causes of ERP implementation failure. Then, by assessing the steps that can lead to failure, it will help avert it. So the reasons for ERP system failure are listed below: 
Absence of Defined Goals

–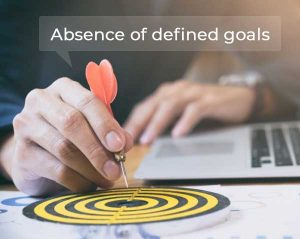 Several ERP projects experience ERP failures right from the beginning. There are even businesses that are not even sure why they are purchasing ERP firstly. Somehow they believe that they can combat all the business-related challenges with ERP system implementation. But it does not work in that manner. Firstly, when they approach these software systems, they need to be realistic and decide what they wish to accomplish with the ERP system. It can be a reorganization of human resources, channelizing steadfast information flow between various departments or decreasing operational losses. Articulating the defined goals is important for judging the success of the implementation.
System Overselling by Vendors Resulting in Mismatched Expectations

–
How a business wants to keep on boosting its sales order is the same with vendors selling avant-garde ERP software systems. Sometimes the sales team of the vendor might oversell its product and its advantages. While stating the estimate to the organization concerned, the executive might promise to get the implementation over by one to two months. But in reality, it might take around five months. Also, promises that talk about real-time data availability and with few clicks might not be met sometimes. These are practices that can result in a mismatch of expectations. It will also pose an effect between the customer and ERP vendor. But such unrealistic targets and promises are never the cases with the best ERP vendors like Exactlly. Starting from optimal customer service to unmatched software products, they have it all.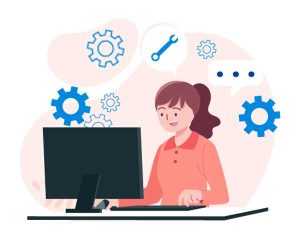 Customization needs minor or major changes in the ERP system implementation's source code. It is a complicated procedure and needs a considerable amount of effort and time from both parties. Go-live dates will be delayed due to heavy customization and can also result in cost escalations. So one of the ERP system failures that businesses commit over here is time. It holds importance for ERP in the construction industry and ERP in the retail industry. Time is a very big factor during the implementation of ERP software. Businesses can never afford to be in a state of flux for extended periods. Organizations must only commence with Showstopper customizations, after which they can go live on the software even when they find customizations. The management can look over the rest of the customizations after going live. Waiting for all customization to occur will only delay the time that can make the business lose faith in the software.
Absence of Clearly Defined Implementation Resources –
One of the biggest reasons for ERP implementation failure is an absence of clearly described SPOC or Single Point of Contact and Steering Group. A successful implementation undoubtedly requires the working of these. Maintaining communication clarity between SPOC, individual users and Steering Group is a must at all times.
Inadequate Communication with the Vendor –
Whatever queries a business has regarding ERP, it must discuss it clearly with the ERP vendor. Putting the concerns at ease and evaluating the requirements is highly crucial. Consistent communication is paramount at the time of ERP system implementation. The entire process becomes smooth when the organization and the vendor schedule calls and meets regularly. ERP failures cannot be stopped if there is no clear communication.
Absence of Proper Training –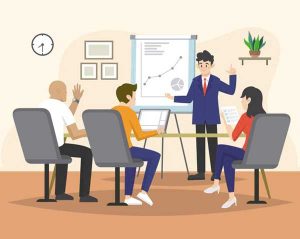 One of the most important stages of ERP software implementation is employee training. The entire workforce must undertake the training seriously. Understanding the entire process thoroughly is critical so that they can work on ERP projects seamlessly. The company must prepare test cases that should run thoroughly with test data. ERP lifespan can be for decades. Several new candidates will join a company, and few existing employees will also quit. It makes it vital for companies to carry an in-house resource pool of champion users who are well-trained in operating ERP. So these are the users who will then train the new employees. They do not even have to depend on the ERP vendor.
Managing Resistance from Users –
The human brain resists almost anything new. When a company for the first time engages in ERP implementation, it can have several misconceptions and fears regarding it. Heavy involvement from the workforce is required in the implementation, and they must be aware of the aspect of the software. The decision of investing in an ERP, going live, everything requires companywide communication.
Unrealistic User Anticipations –
When there is unrealistic anticipation on the users' part, it can cause dissatisfaction and be a major reason for ERP failure. Some processes need to be kept out of the Enterprise Resource Planning software. For instance, let us speak about the G government Tender. Users might think there will be an automatic generation of tender response according to Tender Conditions from ERP. But these are unrealistic anticipations as each Tender carries varied conditions, formats and terms. Data required for filling up Tender might indeed emerge from ERP, but the ERP does not have the capacity of generating a response to Tender automatically. Cloud ERP implementation failure will never take place if realistic expectations are set from the ERP system.
Absence of Change Management –
Another reason for ERP software failure can be an inadequate focus on change management. If the organization is not able to handle that change, then the ERP system will fail. Only the correct bunch of people who are adaptive to change must only be involved. Who an organization includes in the core ERP squad holds a lot of importance. The people who will be working towards the new ERP system must always be positive regarding the change. 
Undefined Project Scope –
Working on a new ERP system implementation without measuring its strength, weakness, threats, and opportunities will only spread confusion within an organization. Due to this reason, the project scope needs to be defined very well. The management can schedule a meeting where all leaders, managers, core ERP crew will be present. Taking their outlook on implementing an ERP system can be beneficial for the business in the long run.
Final Say:
After looking at the kinds of ERP implementation failure that can occur, we are sure that no organization or business will take such risks. Hence there needs to be a dedicated team that will look after the seamless integration of ERP implementation. The kinds of ERP failures that can occur within an organization will not just hinder growth but can be the reason for the collapse. Cloud ERP largely helps in boosting business value via solely customer-driven practices. Learn about exactllyERP today through our Free Demo. Contact Us for more discussions.  
FAQ:
(1) What causes ERP Implementation Failure?
Some of the reasons for ERP implementation failure are the absence of expert project managers, failure to align or alter the system with the business processes, failure to build realistic expectations, etc. 
(2) Why is it difficult to find Successful ERP Implementation? 
It is challenging to discover successful ERP implementation because of insufficient communication between the software vendor and workforce, management and project team. If the queries of the employees go unanswered, then negativity can take over. Thus, it will again be problematic for the implementation team. 
(3) How often does ERP Implementation fail?
The resource, time and effort required to implement an ERP system successfully are massive. As per studies, 85% of all the projects witness failure.  
(4) What can go wrong when Implementing a New ERP System? 
Improper maintenance plan, inefficient vendor selection, indecorously organized internal team, absence of consistent use, failure to collect requirements are reasons that can make ERP system implementation go wrong. 
(5) What is the Implementation Failure? 
Implementation failure refers to an implementation project that suffers cancellation during the development process. As a result, it is detached early with pertinent organizational and financial losses or ends with an underutilized system. 
(6) How can we prevent ERP failure? 
Preventing ERP failure is possible with gaining a clear timeline, training the employees before going live, getting buy-in across the company and many more. 
(7) How can we improve ERP Implementation? 
Some ways of improving ERP implementation are choosing the correct partner for the implementation, recognizing the problem, picking an informed ERP selection team, determining the budget, etc. 
(8) How do you implement an ERP Successfully? 
The ways of implementing an ERP system successfully are by configuring the system, selecting a sound project manager for easing the implementation procedure, testing the system, finding the correct ERP software, etc. 
(9) How do you manage ERP implementation? 
Managing ERP implementation is possible by being accurate about the timeline, tracking deliverables status by leveraging DevOps tools, developing a robust cutover plan, etc. 
(10) What is the ERP implementation life cycle?
The procedure by which the deploying of ERP software is carried out is known as the ERP implementation life cycle. 
(11) How long does ERP implementation take?
ERP implementation does not have a standard timeframe as it varies. It depends on numerous circumstances. In general, the time that it will be taking will range from six months to two years. 
(12) What is ERP implementation methodology?
ERP implementation methodology is when an organization announces the strategic decisions about the way of performing the implementation. It then chooses a focused path for the deployment of ERP.