It is true that few rules are supposed to be broken. But the regulations and rules that are important for an organization to stay compliant are the most important. We cannot take those rules lightly as those can cost the business massively and HR compliance issues are hard to deal with. HR leaders especially must follow some stipulations and laws for preventing their company from paying hefty fines. For keeping everything in check, it is vital that the organization forms and implements a strategy that is centred on human resource compliance. So what is HR compliance? It is a way by which a company defines its procedures and policies for making sure that they are performing fair practices in context to applicable regulations and laws. Abiding by all rules at all times is possible for any business today with the help of the Best HR software. The HR cloud is a technology that stores every detail properly.
How HR Compliance helps in maintaining Consumer Trust?
The HR department of a company can navigate the intricacies of HR compliance requisites with Human Resource Management Software. It helps in maintaining consumer trust and the reputation of an organization. HR compliance manages employment laws as a portion of the benefits administration scheme such as anti-discrimination, medical leave. But it goes much more beyond that. The employment laws constantly evolve which is why HR leaders can stay updated with the help of HR software.
Compliance Technology benefits:
Rules are something that keeps everything in order. Especially when it comes to both small and big businesses, complying with all the rules is vital to avoid any kind of legal penalty. Technology in the present era can truly help with this as today organizations can use HR software for maintaining compliance. The benefits of investing in compliance technology I as follows:
Reforming the compliance procedure from time to time is a very important task that every organization of today's time needs to complete. However, carrying this out manually or with traditional systems will only complicate the tasks. This is the reason why several organizations are nowadays investing in compliance management HR software. These systems enable companies to manage every detail that is included within HR compliance. A reliable compliance system from Exactlly is a must-have for all businesses today. The software will also help in discovering the applicable regulations and rules. Annually searching for those regulations will not be a necessity then. This is because the software can assist in discovering relevant regulations and the HR leaders can stay updated regarding all the changes that follow. Software compliance enables leaders to track the changes in real-time.
When organizations feel the requirement of reporting on compliance challenges to legal teams and regulators, they can utilize the compliance HR software. This will help in producing the reports automatically that will also help in preventing the occurrence of HR compliance issues.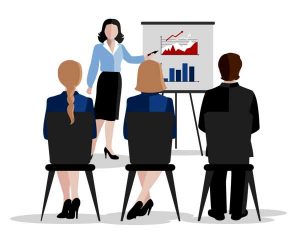 Training the employees who are new to an organization is the most vital aspect of human resource. So HRMS integration of that particular software system must be carried out that can train employees on a myriad of topics like diversity, health, sexual harassment, safety and a lot more. If there is an audit, the company then also has proof about their training. The HR software system helps organizations to track the employee who has undergone training and who has not. It will also state when an employee needs to retake the training for the purposes of certification. All the training is kept updated so that complying with modifications in regulations does not become an issue.
An electronic employee attendance system can help an organization to maintain pleasant relationships with their employees to large extents and maintain human resource management properly. With the attendance management and payroll system, HR departments can prevent several issues from arising in context to regulations related to time off pay and work and federal leave acts. Such systems are also equipped for tracking hours that the employees have worked and also can track overtime discrepancies. Automated systems like these can also assist with the precise tracking of wages and time that again helps in preventing problems with auditors and employees.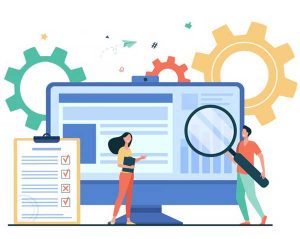 Agencies keep on changing the regulations and keep on adding more files. It is very important for HR leaders and managers to keep track of those changes. They can do it very easily with the help of HR cloud software. When the changes took place, what were the changes and who created them is some information that the software can offer to the management. Choosing the best HR software from today's industry is thus very important.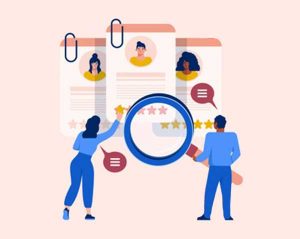 Various recruitment tools and applications within an organization can work impartially and be free of any bias with the utilization of recruitment HR software. This must be present in the HRMS features list. By this, any big or small HR department of a company can always remain compliant with nondiscrimination regulations and safeguards the organization from auditor actions and lawsuits. HR compliance issues can be kept at bay with these practices.
If an organization always wants to maintain HR compliance with numerous regulations then it will need to store a massive amount of facts and details. In the earlier times, the department of human resources kept filing cabinets that were full of documents and folders regarding employees and departments. But presently we have advanced technologies and software systems like human resource systems that help in storing paperwork electronically. Be it tax forms, disciplinary actions, workforce handbooks and health forms; storing documentation electronically is now possible with HRMS software. Organizations can accept those documents from the workforce electronically and also keep the documents on cloud storage. Organizing electronic files is also much easier. Searching these is easier when the organization needs to carry out compliance audits.
Final Say:
HR compliance software, social networks and training platforms are mediums that keep a business and its workforce aware of all regulations and rules. HR compliance issues can truly be problematic for a business to deal with. Starting from reputation to money; everything goes for a toss if compliance is not maintained. When every department is aware of audits and compliance, then it becomes a portion of the organization's culture.
 Employees from various departments can even collaborate with one another for guaranteeing the accomplishment of all business processes and simultaneously keeping a check on compliance. Best HR software like exactllyHRMS can help in addressing few challenges that can boost the efficiency of human resource tasks. HR cloud systems will also enhance. With the correct amount of collaboration and planning, technology has the capacity of bringing various positive transformations to HR departments. This largely incorporates making audits and less stressful. So watch our Free Demo gain an understanding of our software products and Contact Us today.
FAQ:
(1) What benefits does HR Software provide?
The benefits of HR software are enhanced employee experience, efficient attendance and leave tracking, better utilization of the human resource team's time, and analytics for assisting in the decision-making procedure and a lot more. 
(2) How do you maintain HR Compliance?
Appointing the correct HR people, proper training and education, creating clear procedures and policies, crafting an employee handbook and training the employees are some ways of maintaining HR compliance. 
(3) What are HR Compliance issues?
Some of the common HR compliance issues are wage and hour compliance issues, immigration laws compliance issues, FMLA, workplace safety amenability issues and a lot more. 
(4) What is the use of HR Management Software?
HR management software is used for carrying out necessary human resource functions like payroll management, benefits administration, storing workforce data, recruitment, etc. 
(5) What is the best HR Software?
ExactllyHRMS is the best HR software in the current industry. It aligns perfectly with the compliance needs of any big or small organization. 
(6) What is a Compliance checklist?
A compliance checklist can lead to numerous benefits for organizations that incorporate compliance with a myriad of regulations, enhancing the workplace environment and promoting company culture and updating the best practices. 
(7) What should every HR Professional know?
Every HR professional must be aware of HR compliance, HR compliance issues, recruitment, development and learning, HR analytics and data and a lot more. 
 (8) What are the most important HR laws?
The most important HR laws are The Apprentices Act,1961, Sexual Harassment Act, 2013, The Employees Provident Fund Act, 1947, The Payment of Gratuity Act, 1972 and a lot more.
(9) What are HR Software Solutions?
HR software solutions are that technology that enables companies to manage workforce information and all tasks related to human resource. Managing people and automating manual tasks becomes a lot simpler with these software systems. 
 (10) What is the role of HR Compliance?
The role of HR compliance is to guarantee that partners and employees are in the correct position for addressing all HR compliance challenges. Understanding the compliance laws is very important along with offering adequate information to the workforce and managers regarding the laws.