If we look at the primary reasons for investing in Enterprise Resource Planning software, it is for managing internal business processes. These include MRP, accounting, inventory, finance, etc. ERP can manage such operations in real-time from numerous company areas starting from the shop floor to the front office. This is why the impact of ERP is massive for businesses today. But do organizations think about external operations? Customer satisfaction is something that must always drive all business decisions. The effect of ERP on customer experience is a positive one and can help businesses facilitate growth to large extents. The ERP system a company invests in needs to be equipped with the correct features as it can boost the customer experience.
Why invest in ERP Technology?
Statistics time and again have shown that when businesses invest in CX or customer experiences they can attain a massive return on investment. For instance, organizations that earn $1 billion yearly can anticipate attaining an extra $700 million within the first 3 years of putting money into the customer experience.
Correct ERP technology investment helps businesses to heighten operational efficiency for boosting customer loyalty.
ERP with AI technology guarantees always-on communication

–
A recent study showcased that customer experience is the biggest differentiator that provides numerous contact channels. Artificial Intelligence brings in fresh methods of information retrieval via human-like and smart text and voice-enabled chatbots. Chatbots are a technology that can answer and also forecast consumer queries. For instance, sales managers can put forward enquiries like stock availability across the globe even when the colleagues are not available.
Due to this, customers can always anticipate service delivery that is always-on. ERP software solutions from Exactlly contain chatbots that assist manufacturers in rationalizing and presetting information and processes via natural conversation with the chatbot. Businesses can actually reveal various business functions to the customers, suppliers and operators with an ERP system that enables them to surface information conveniently.
Customers need speedier Response Time –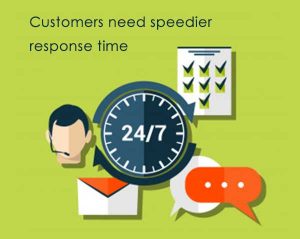 How many sales order a company is acquiring depends much on how quickly it responds to customers. It can be a large-scale MNC network or a small-scale plant, a crucial portion of enhanced customer experience is the capacity of witnessing visibility across the total supply chain for providing customers speedier response time. They can even have access to various products whenever required.
Companies moving forward for ERP business collaboration can link and monitor all business facets such as planning cycle reduction, product deliveries on time, product scheduling improvement, automated purchase order generation and a lot more. It directly means that the businesses that carry the ability to deliver better products faster to the markets, accomplish the competitive edge. Businesses that can forecast demand and also be a part of robust supply chains gain a more substantial edge over the businesses that are not.
Customers seek for Real Transformation

–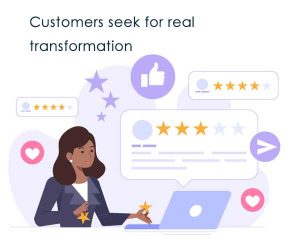 As per a global sustainability study, 85% of respondents feel that organizations must help improve the environment by various program implementation. So customers in a way want manufacturers to be a part of the circular economy. For this resource reutilization and reduction of waste is necessary. Sustainability practice, therefore, affects the journey of customer experience as customers want businesses to function by keeping in mind the bigger purposes. ERP is that erudite technology system that can store and congregate all kinds of operational data for optimizing this green outcome.
Whichever customer experience strategy an organization is working with, it must integrate ERP software for enabling manufacturers to provide customers with a continuous and unified experience. It will be then not only an end-product.
The connection between Customer and ERP:
The customers' perspective of a business and the purchasing behaviour is unswervingly linked to the end-to-end experience along with the business's services, mobile applications, promotional materials, etc. Delivering a positive experience to the customer will always lead to company growth. Along with this, employee training is not hard when it comes to these innovative ERP systems. With the boost in customer experience, there will be more referrals, customer loyalty and this will also affect the bottom line in a positive way. Customer experience management is a very crucial portion for a large scale MNC and even for small factories.
Presently, customers can get hands-on uncountable options for buying and researching products with innovative digital channels and online sales. This offers not just limpidity into pricing but also the real shopping experience for several shoppers all over the globe. The real challenge lies in the fact that the conventional ERP system was designed for serving the requirements of internal employees rather than customers. The importance of ERP on customer experience was low as the systems of that time focused more on the company's business processes. In fact, when new designs emerged for those conventional systems, the real struggle was getting away from the legacy of the architectures and it all led to disseminated customer data across the company. The impact of ERP software and its capacity of effectively delivering the best customer experience is dependent on:
360-degree visibility into customer data

Visibility in real-time across the entire supply chain for offering precise and accurate answers to the customers

Automated and highly integrated workflows between numerous departments of an organization
The numerous methods through which cloud ERP helps in boosting customer experience are as follows:
Inventory and Order Management

–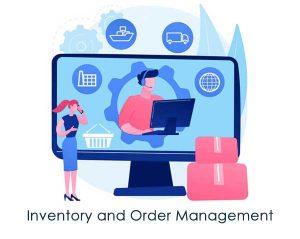 Only by offering a high-quality product, businesses can never expect to properly facilitate customer experience management. Businesses also need to deliver the products within the promised time frame. It is quite annoying when customers place product orders only to find out that those are out of stock. But by working with a sound ERP system and good ERP projects, businesses can easily mitigate such challenges. ERP technology is highly advanced these days to help in maintaining stock levels as these come with options of automatic reordering on the dropping of the stock below a specific threshold point. These tools also help in forecasting customer demand.
It is true that delivery is the last stage of the procedure but when it comes to customers, this process is a very vital one. The impact of ERP in the retail industry and ERP in the construction industry due to this is a very positive one. ERP software helps in putting out realistic commitments because it contains all details regarding the product, the customer and the inventory in a similar database. Such details can be employed for showcasing promise dates to consumers at the time of the ordering process.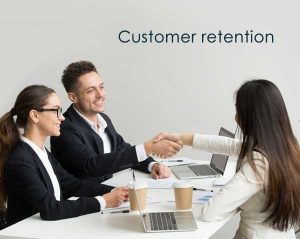 If we talk about the primary assets of an organization, it will be the customers. Due to this, businesses need to ensure that they are treating their customers in the best possible manner for retaining them. As per a study, 70% of the consumers might leave as they think that the business is unresponsive to them. ERP system helps in maintaining customer records and assists the business in comprehending the life cycle management of the consumer's assets. So when the customer details are precise, businesses can answer every query in a faster manner. This again helps in improving the customer experience. For instance, in the context of product warranties, it is vital to store the locations and install date in the ERP system so that the business can offer returns. Accurate information regarding the customers' ownership because of the impact of ERP enables businesses to boost customer satisfaction and decrease customer churn.
Final Say:
There is no hesitation about the fact that business strategies and consumer anticipations have transformed in the past few years. Nowadays it all depends on how well the customer experience is that will decide the fate of a business. The impact of ERP is immeasurable these days. A business can always stay updated about the status of its products with an ERP system. More and more organizations are now focusing on ERP on customer experience in order to better it. But when correct technology like exactllyERP is implemented, businesses can actually address the most exclusive requirements of customers for delivering on the end-objective. Learn more about these advanced technologies in a Free Demo. Contact Us for consultations and quotes.
FAQ:
(1) What is meant by Customer Experience?
CX or customer experience is all those things linked to a business that impacts the feeling and perception of a customer. It is a totality of affective, behavioural and cognitive responses during the phases of the consumption procedure.
(2) What is a good Customer Experience?
A business can facilitate an amazing customer experience by crafting buyer personas, asking for and acting on feedback, making a map of the customer journey, establishing an encouraging bond with customers, building a community and a lot more.
(3)   How do you identify Customer Experience?
Identifying customer experience is possible by recognizing the reasons and rate for customer churn, evaluating the trends of customer support tickets, evaluating results of consumer satisfaction surveys, asking customers for feature requests, etc.
(4)   How do you understand Customers?
There are three ways to understand customers. First is, listening and not just asking customers regarding their experience. The second is characterizing and researching details about your customers. The third is empathizing and being in the shoes of the customer for gaining a clear understanding of the buying behaviour.
(5)   How do you satisfy Customers?
Comprehending the customers' requirements, setting realistic expectations, prioritizing user experience, listening to the feedback, paying attention to the competitors and fostering loyalty via proactive consumer relations are some of the ways of satisfying customers.
(6)   What does ERP experience mean?
ERP refers to the systems and software that are employed for managing and planning the entire core manufacturing, financial, supply chain, services and various other procedures of an organization. ERP helps in connecting all the aspects of an organization.
(7)   How could an ERP System improve Customer Experience?
ERP system comes with a sales portal that is built into it for enabling customers to witness the pricing information, checking order status, product engineering, directly entering sales order, etc. Customers can also use such tools for viewing historical info and gain access to current invoices.
(8)   Why ERP is key to Customer Experience?
The wholesale and successful distributors and manufacturers are learning that ERP or enterprise resource planning systems are highly useful in driving customer interactions. Such systems also help in building more customer loyalty with time and develop a competitive advantage.
(9)   How do ERP systems work?
Enterprise resource planning employs a centralized database for numerous business processes for decreasing manual labour. It simplifies all the present workflows of business. By utilizing ERP software, businesses can share data from numerous departments.