In the realm of HR and payroll, the world is witnessing a huge transformation from the past few years. It is not restricted within the boundaries of the back office anymore, where its only job was to attend to a huge load of paperwork. All this has been possible because of contemporary technology like HR software and the web. Now HR  payroll is more of a tech-savvy department that functions by benefitting from the best payroll and HR software. Hiring, performing, onboarding, onboarding activities or managing time-off; everything is now a breeze with the cloud. Known as the space filled with frenzied activities, the HR payroll software in the cloud has now completely transformed payroll and HR departments for the better. HR experts now see ample time in their hands for decreasing and simplifying administrative tasks such as recordkeeping and payroll with HR and payroll software. Instead of such mundane activities, they now work upon areas such as employee engagement that can give an edge to their organization in this world field with fierce competition. A payroll and HR software in the cloud is a must for every business currently aiming to scale. In this context, we will learn the inclusions and offerings of the best payroll systems in the cloud.
Advantages of Cloud for Payroll and HR System:
The late nineties witnessed the emergence of payroll and HR software that benefited small businesses That will look for simple automation. But as functionality drove more strength and became more intricate, innovation spread into bigger Enterprises. Since the early 2000s, The world has witnessed a big shift from the one-size-fits-all human resource software that was invented by keeping specialized systems in mind that could manage training, evaluation, recruiting, and several other kinds of HR-oriented activities. Cloud-based HR and payroll software offers the organization the computing power to survive and thrive in information error. A sound human resource management software is the need of the hour. While aiming for HRMS integration, every organization must learn about the HRMS features list to be able to implement only the most high-quality systems.
Now we will evaluate some of the advantages of shifting payroll and HR systems to the cloud and how it can boost the workplace.
Less Paperwork

– Earlier, Employee records were stored in huge file cabinets, But this is not the case anymore. With the emergence of cloud-based

payroll and HR software

, keeping files can now be done securely and efficiently in the cloud. Anyone within the organization can access it instantly with applications like Dropbox, box and Google Drive. As data storing takes place digitally, all ages, staff and employees can Discover and print files from the Cloud data system within a fraction of a second. Cutting paperwork by half is possible with cloud HR software.
Software products, especially cloud HR software, from Exactlly Is best for both small and large businesses of today's time. Organizations can cope with time cards easily via their online system and application. Moreover, the best payroll and HR software Kolkata helps cut down paperwork for the human resource and payroll department completely by half. Any information any employee requires can now be accessed easily. enrollment is also now a paper list because of such efficient software solutions, and tracking is also more convenient than before.
Precise and Real-Time Performance Assessments –

One of the most crucial functions of HR is to evaluate employee performance. Previously search evaluations incorporated consumed a lot of time and included paperwork for collecting data. But with cloud HR systems tracking in playing performance in real-time is possible and simplified as well. Evaluation leverages built-in reports and dashboards as well as machine learning.

HR and payroll software

in the cloud help the human resource team place the correct procedures in position or offer extra training within a few hours.
In the present error, you can find more than 75 products beneath employee performance management. It is a subset of cloud human resource software that assists professionals in leveraging and tracking performance data.
Automatic multiple human resource processes are possible with a cloud data system that instantly offers the HR team to emphasize strategic initiatives. The people working within the HR department no longer need to be concerned regarding status changes, updates, performance review launching, benefit changes and a lot more.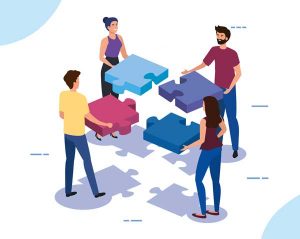 Better Employee Engagement

–

Employee engagement Instantly improves with cloud data systems as these Software Solutions work by benefiting from mobile technology and big data. For instance, in just a few minutes, with tools like

HR payroll

software, HR experts can send out pulse service to the workforce to gather feedback on how the organization can cater to their needs in a better way. Cloud systems are also helping in tracking hours and managing employee payroll.
In the previous decade, they have already learnt how crucial employee engagement is for the competitive advantage of any organization. Engagement drives elevated levels of knowledge sharing, business agility, customer, profitability, interest from the fresh applicants and a lot more. If you use it effectively, payroll and HR software in the cloud can be utilized for helping to humanize the place of work and boost long-standing retention. 
24 by 7 Exercise to Benefit and Pay information

– Employees can access critical information regarding their benefits and pay anywhere and anytime with cloud data software. We can easily know the portion of the remuneration that goes to 401(k), taxes, etc.
With the backdated human resources system, the workforce had to use their phone systems for accessing HR information. The problem with these systems is that they might not be accessible every time. Also, these systems require more space and might not carry the bandwidth, unlike cloud data systems. But, on the other hand, these payroll HR cloud systems enable constant access at any point in time for employees.
Cloud systems also help employees in modifying the benefit and page settings. For example, an employee who uses a cloud system can change the health insurance and arrange the direct deposit without any input from the HR expert.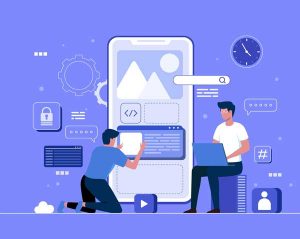 Fast Deployment

– It is much easier to implement and manage when organizations use HR software systems as a service. Depending on end-user feedback, it is much more upfront when compared to stand-alone HR systems. Any organization need not worry regarding security updates and maintenance and

HR and payroll management

with such systems as the SaaS the provider maintains everything with precision.
A sound SaaS service provider offers a sound employee attendance system, inexpensive benefit program, attendance management and time solution, user-friendly HRIS system, payroll Administration and a lot more. These providers are also equipped with a robust customer support team on which organizations can depend for great guidance and advice on challenges that crop up from time to time.
Inexpensive HR Solutions

– When it comes to cloud-based human resource systems, these provide more value than the proprietary

Human Resource Management Software

in context to the upfront cost. As an organization deploys it, the cloud solutions will instantly generate decent returns incorporating time Savings and better data. This will also mean that the organization will be equipped with more resources to boost productivity or emphasize employee satisfaction.
There are self-service attributes for employees available with cloud HR solutions. With these features, employees can accept and modify things as per their benefit by themselves. The self-service fact lowers the button of the HR professional, which means that fewer HR staff will be required for managing the HR and payroll system, the staff can focus on various other human resource requisites with HR and payroll Software Solutions.
Security

– Before the advent of cloud-based

Human Resource Management Software,

security was addressed by utilizing fireproofing Archives and reliable Padlocks. This is when employee records are also stored digitally, making it important for organizations to reach out about how to keep confidential information safe. Especially when it comes to international businesses, data security is very impo

rtant mainly because of the GDPR law across Europe. Redefining personal data, the GDPR whole organization is responsible for safeguarding the personal information of the entire workforce.
The best News over here is that security is taken very seriously by most cloud data software companies of today's time. This is because they are equipped with the latest mechanism for safeguarding the organization's sensitive details. Due to this, maintaining security is on your software vendor even when the regulations change. 
Easier Access to State-of-the-art Innovation

– If the proprietary Human Resource Management software system gets outdated, what is the next step the organization should take? Training, upgrade, and deployment can very easily work up the entire expenditure of ownership. Because of cloud computing, big corporations and startups now have equivalent access to cloud HR innovation solutions like

payroll and HR software.

Updating solutions is much more convenient with the cloud. This also means that organizations no longer have to invest extra money in the technology of software continuously.
When an organization has complete access to the latest innovation like payroll and HR software, they can even compete with the bigger Corporation as they are always updated with all the technology trends. Moreover, adapting to various changes and adopting different new solutions also becomes a possibility for smaller Enterprises. 
Closing the Gap

– The biggest benefit of

HR and payroll

cloud-based systems is bridging the gap between the entire organization and the HR team. Human resources have conventionally been operating at the back office, which is why this department suffers from extreme communication gaps and information delays.
In the present day, with the mandate to boost employee engagement and generate a winning workplace culture, the needs of the front row lead the way. All the credit goes to Cloud Computing because of which this will now be possible. Data is more accessible and centralized, and instant reporting and evaluation of information and trends are faster and more convenient. With these tools, the human resources department can lead the workforce effectively and make better decisions for boosting retention, workforce performance, and recruitment.

Predictive Analytics –

Artificial Intelligence in human resource systems can assist with employee promotion and retention issues once employed and working. AI can take a look at data across the organization and foresee the employees at risk of feeling dissatisfied, following which it will address the challenge proactively. For instance, it might encounter a performance dip for workplace environment challenges, absence of training, etc. The HR solutions in the cloud can recognize and solve employee challenges before facing a situation involving an employee quitting or giving out less productivity. This is a technology that is still emerging. Still, as per the experts,

payroll and HR

systems will be key to the strategic role of the human resource department for keeping the organizations competitive. 
It is important to remember that hiring employees is a challenge but keeping them in the team satisfied is even a bigger challenge. This is the reason why 70% of organizations think of employee retention as their biggest challenge. But artificial intelligence carries the capacity of evaluating and predicting the requirements of staff members. Furthermore, it can determine individual harmony and expose the employees worthy of an appraisal or who felt dissatisfied with the work-life balance. With such evaluation, HR professionals can get a lot of room to become proactive and solve the challenges before they even occur. 
When there are thousands of people working in an organization, there is a humongous amount of data flowing. Decoding and deciphering data is something done by predictive analytics for offering an organization every kind of insight. 
Final Say:
As per a study, Several HR programs are leveraging mobile and digital tools. For example, 45% of the HR team surveyed actively created mobile applications, while others leveraged social media to deliver HR information. An additional 35% were utilizing few types of artificial intelligence Technology for providing HR solutions and services. Such continuous expansion and innovation of payroll and HR software can offer us an idea about the future of the best payroll and HR software in the cloud. Now there is not much effort to let employees access services and information more easily and conveniently. Everything is now seamless because of technology like HR payroll. The human resource staff can also benefit largely from HR payroll software. The organization that has still not switched to cloud-based HR and payroll software are definitely behind the curve. As per a report, 100% of the survey human resource software buyers agreed to cloud solutions, and they thought that switching to the cloud was one of the most sought-after attributes. HR functionality consolidation is possible as SaaS HR tools can now be integrated Into one cloud-based application that can be easily implemented compared to conventional on-premise systems.
Cloud-based HR and payroll software solutions also embrace automation, enabling the human resource staff to Store time and the workforce to serve themselves. By utilizing SaaS HR software, Every organization can leverage automated systems like payroll and HR software for decreasing HR labour. In addition, employees can access benefits and payroll information with minimal training with the software solutions. Make the switch to cloud with exactllyHRMS which is one of the most sought-after software products currently. These products are known for their state-of-art features and functionalities. Everything is listed in detail in our Free Demo that you can find on the website. Contact Us to implement the best HR software Kolkata for your organization. 
FAQ:
(1) What is the advantage of using Cloud Based Systems for HR needs?
Organizations can get hands-on faster and better software when they switch to cloud based HR systems. These are cost-effective and require less maintenance from the IT experts.
(2) Which of the following is an advantage of Cloud Enabled HR Solutions?
One of the biggest advantages of cloud enabled HR solutions is better user accessibility. Cloud-based systems offer control and flexibility over user accessibility. 
(3) What is the benefit of the cloud from the perspective of a Resource Manager of any Organisation?
Cloud-based apps have the capability of refreshing and updating themselves which is why the IT department need not conduct a manual update across the organization.
(4) How can the Cloud improve HR Functions?
Data heavy human resource processes can now be automated with the help of the cloud. These processes include vacation requests, timesheet submission and performance reviews.
(5) How do HR and Payroll work together?
The human resource department manages several processes linked to an employee's remuneration like bonuses, incentives, leave days, salary increases, vacation, etc. On the other hand, payroll is accountable for disbursing the payments and tax calculation that needs to be conducted every month.
(6) What is HR and Payroll Software?
HR and payroll software help to take care of employee information like remuneration, leaves, vacation requests, overtime, incentives, tax, etc.
(7) Is payroll managed by HR?
As employee confidentiality is managed at the HR level, the responsibility of payroll naturally rests within the HR department. 
(8) What is the role of HR in Payroll?
Payroll is perceived as the crucial part of the HR department as it manages the people that are hired directly. The department is accountable for deciding the bonus, incentive and salary of the workforce. 
(9) Who prepares the Payroll?
One of the staff of the human resource department within an organization prepares the payroll.
(10) Is Payroll an HR Function?
Employees always revert to the HR department for clarifying any kind of doubt regarding remuneration. This is the reason why payroll is a very important part of all HR operations.