While financial technology has risen rapidly thanks to artificial intelligence and Blockchain, FinTech organizations still find it difficult to manage their own internal business processes. With more than 80% of financial institutions planning to collaborate with FinTech startups, FinTech industry based organizations have a tough task to forge ahead and remain efficient. Surprisingly, ERP adoption among FinTech companies has been quite sparse. These organizations often do not have automation tools that can help them with their internal accounting and financial processes, resulting in sluggish growth and a not-so-agile operational strategy.
In this article, let us take a look at how the adoption of ERP is growing steadily in the FinTech industry.
The Beginnings of FinTech Industry:
FinTech startups often had very humble beginnings and it is not uncommon to hear about just a couple of tech graduates launching a startup that delivers financial services. However, as they grew successful, but became increasingly difficult for these companies to remain efficient and productive. Considering their clients tend to be banks, insurance companies and other financial institutions, the FinTech industry have the arduous task of remaining growth engines that can deliver the kind of solutions that financial giants seek.
With too many FinTech startups around, it is also important to remain competitive and lean. It is at this stage that most FinTech companies begin to invest in ERP in order to manage their accounting and financial processes better. An ERP can also help FinTech companies to enhance communication between departments and serve their clients better. In fact, ERP is known to help companies by making them more agile and lean and helping them enhance client communication as well.
As FinTech companies grow larger, the need for automation grows higher too. An ERP effectively streamlines all business processes of an organization, allowing it to become more productive and effective. Thus, in the coming years, FinTech organizations will need to invest in ERP.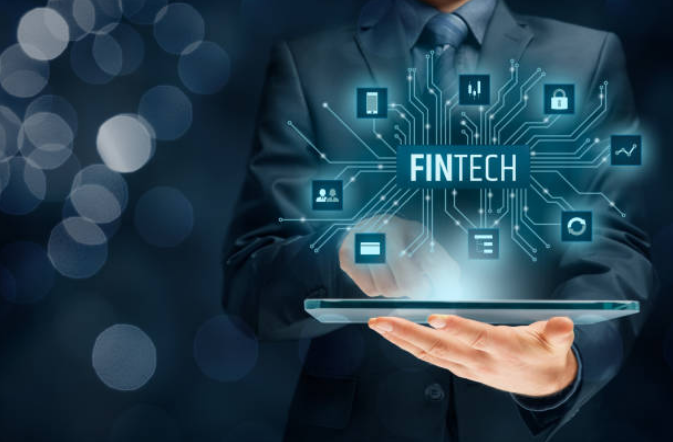 The Need for ERP:
An ERP has a number of advantages that can propel a FinTech organization towards success. First and foremost, it helps automate all the manual tasks and streamlines processes, which allows FinTech companies to focus on more serious tasks. Second, an ERP helps the company to efficiently manage accounts and finances. This helps the FinTech company to present itself as a clean and efficient organization to its banking clients. Most banking clients will want to work with a FinTech company that takes care of its own finances and accounts well.
Third, an ERP helps FinTech companies to manage their staff better and enhance inter-departmental communication. Fourth, ERP helps businesses to serve their clients better. This is especially important in the financial industry, where everything depends on one's credibility and ability to keep client data secure. ERPs help FinTech organizations to serve their banking and insurance clients better.
Finally, if the FinTech organization offers products and services to individual customers instead of to financial entities, an ERP is even more important. ERPs help manage customers and prospects efficiently in order to build relationships and deliver efficient services.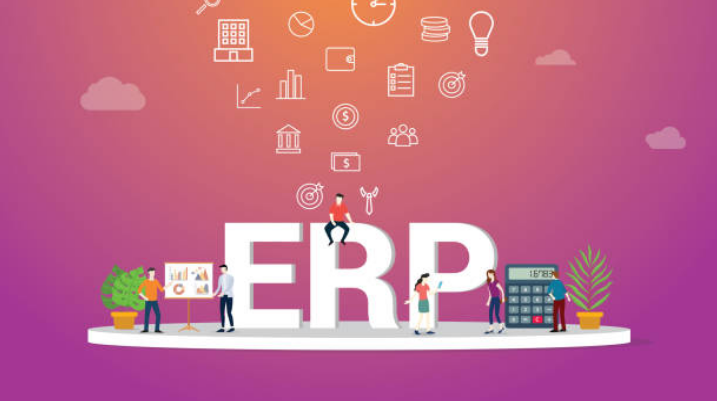 How to Implement ERP for Fintech Industry?
Most businesses have questions before implementing ERP, and the is understandable. If you are a FinTech organization and are wondering what you need to do before implementing ERP, here are a few things to consider.
Analyze if your company is big enough to need an ERP. Even if you have just 2 employees, an ERP can still help you deliver better service to your customers/clients.
Identify which problems you plan to solve with the help of an ERP
Make sure to ask your vendor if they will provide ERP training before or after implementation.
Enquire if your ERP comes with after-sales support, as you will need it when you run into troubles
Allocate budget to implement ERP and make sure that you have enough to cover the costs of everything related to ERP implementation
Consult with an ERP vendor who specializes in FinTech services so that you are not left fumbling in the dark. All ERPs are not the same and you may need a customized solution for your FinTech business.
Once you have clear answers to all these considerations, choose the right vendor and start with the implementation. This will help you remain ahead of your competitors and serve your financial customers better.

Adopting ERP is the right way forward:
FinTech startups have a long and busy future ahead, especially with banks and other financial institutions desperately seeking newer technologies to remain relevant. However, if FinTech organizations do not set their own internal operations right, they run the risk of losing out to their peers who are big on automation. It is important for Fintech organizations to identify their operational deficits, and use the right ERP to streamline their business processes. This will help them to automate most manual processes and derive insights that are particularly useful. Most importantly, they will enhance inter-organizational communication and collaboration, while also delivering top-notch client service to financial institutions.
If you would like to understand how an ERP will help you serve your financial clients better and prove your worth as a FinTech leader, Contact Us today. Wants to know more about exactllyERP? Feel free to Contact Us and get a Free Demo.