With any successful business enterprise, growth is inevitable. However, along with the profits of the company, the workload on the administration also increases. Many a time, organizations have fallen prey to their advancement by failing to keep up with the market demand.
To prevent such a situation from arising, it is essential for enterprises to rigorously monitor financial information and adopt statutory safeguards within the system.
Although initially most small to mid-sized businesses may survive by relying on an accounting software and data sheets, however, this process eventually becomes more and more tedious and time-consuming in the long run, thereby making it inefficient for sustainable growth.
Once an organization is relatively large in scale, the sales and data operations, in conjunction with accounting and customer response management, make a major recipe for disaster at a basic as well as management level. If such a workload is not handled with proficiency and superior skill, this may lead to total breakdown of the system, thereby bringing the entire enterprise spiraling downwards.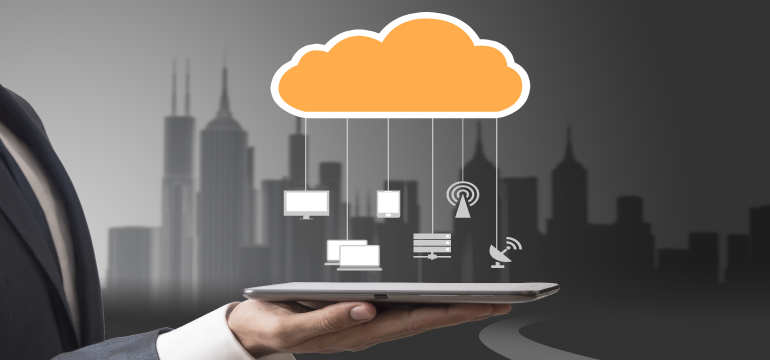 In order to conjoin multiple functionalities and manage excess workflow in an organized manner, an ERP solution must be incorporated into the company database. The convergence and automation of financial processes within an ERP software increase the efficiency of the system and accelerates the productivity of business operations.
Here are four signs your business needs an ERP software:
1. Incompatibility of Software Systems

Varied operations within an organization call for multiple software systems being utilized by the respective departments. So, it is not uncommon to find similar data processes being handled differently by numerous sections of the enterprise.
This makes the transfer of information within an organization highly chaotic and unfeasible, thereby making work procedures more chaotic and time-consuming. The limitations imposed due to individual software systems often leads to insufficient information exchange and data isolation.
An ERP system which conjoins these processes into one unanimous interface is the solution to such complication. It not only makes the information easy to understand but also simplifies data editing and coalesces multiple perceptions for employees from different subdivisions. The centralization of the company database also ensures improved data security and systematic data access.
2. Excessive complexity of financial data processing

The magnitude and complexity of transactions tend to increase progressively with increase in fiscal turnover. This may make the process of accounting and financial data analysis overwhelming and ineffective.
With an integrated ERP solution, financial management of incoming and outgoing transactions becomes system-regulated and can, therefore, be monitored more efficiently. ERP also obliterates the need for repetitive data entry and ensures that operational data is readily available as required.

Not only does this exonerate the need for manual cross-referencing of accounts and data spreadsheets, but also eliminates human error by generating automated fiscal analysis reports.
Despite the fact that most companies have a pre-adopted accounting software, the inability to integrate the software with other facets of the business renders the system ineffective in entirety. With most ERP solutions now being available with built-in accounting functionalities, the need to duplicate records from one platform to another is non-existent.
Furthermore, customized templates and unique data representation schemes make the process of financial reporting prompt and apprehensible.
3. Inefficient Sales and Customer Service

When a business is at the point of inception, or still spreading its roots into the various channels of growth, it's relatively easier to manage and track stock data across departments with the cumulative volume of sales being not at its maximum potential.
At this point of the growth curve, organizations can record all product data with the help of basic spreadsheets and other accounting software which provides simple stock management functions and features.
However, when the growth curve is steadily climbing uphill with the business gaining its reputation in the market, the potential challenge of maintaining that reputation by matching up to customer demands and delivering quality products backed by guaranteed stock availability, starts to surface.
A company manages all its sales information on various software using different tools that benefit each task. A Customer Relationship Management (CRM) system might be used by the sales personnel to keep a track on consumer inquiries and order history. The intricate details of plan buying and information about the stock levels can be upgraded in an entirely different inventory management system by the warehouse department while the team that is allocated with the responsibility of purchasing raw materials and goods might be using separate systems to manage data.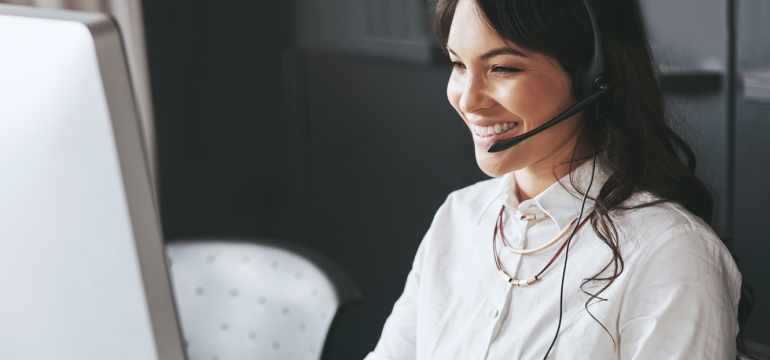 In order to be able to have maximum knowledge of all information across all departments, the systems need to be integrated into one centralized base. This will ensure that the sales department has required information about stock availability for shipment, and the warehouse and purchase department have complete details of the orders and the dates of product shipment received by the company, for guaranteed customer satisfaction and excellence in service.
Once the company implements an ERP software which has stock control features along with CRM functionality, the members of the sales department can quickly peruse through stock levels before making commitments to clients.
The personnel involved in the purchase of material will also have a clear understanding of requirements well in advance due to complete visibility and hence can plan their work schedules better and fulfill orders within predetermined deadlines. Companies involved in the business of manufacturing goods find this feature especially useful in matters of production planning.
Businesses run smoothly and build customer loyalty when they deliver products promptly, ensuring future orders and long-term bonds, instead of being late and not living up to the promise of quality service.

4. Ineptitude of Mobile Accessibility

A good business plan keeps in mind all the aspects of business growth and challenges to be tackled by the company. In order to achieve success concerning all avenues of business growth, the employer and employees need to have all necessary information at hand, when faced with a hurdle on the path to greater goals.
This can only be possible by centralizing all the information from various sources, into one consolidated database, which can be accessed by employees from multiple operating devices. An effective ERP solution facilitates a connection between the employees and the organization, without immobilizing transactional operations.
The compatibility of the system with numerous mobile platforms such as laptops, tablets, and smartphones, is of extreme importance when streamlining the workflow process.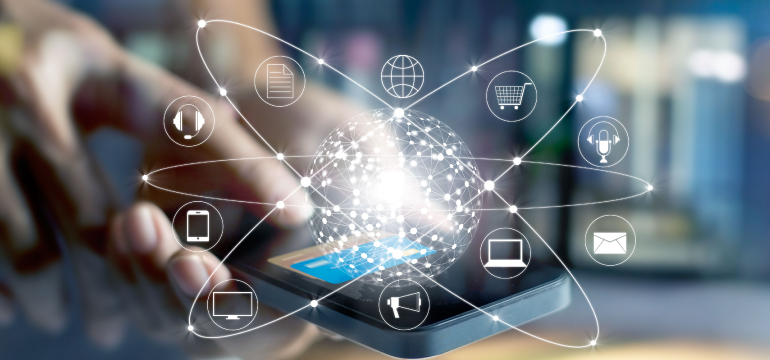 An ERP system can make this task easier by providing the company with a sophisticated and efficient system that enables the organisation's various teams to analyse information and predict successful business relationships on the go, and also make well-informed strategies to close deals by using the available data visualisation and reporting tools that help manage and store valuable data-based insights into the client profiles and requirements.
Conclusion
As your business grows, you will need to adapt and consider leveraging a technology at some point to ensure your processes run seamlessly and you have full control over things. So, watch out for the aforesaid signs and consider buying a tried and tested ERP software from a trusted company to ease your operations.