With several technological advancements in the digital marketing world, GDPR and CRM will complement each other. The concept of customer relationship management will change; businesses will indulge in storing all their client data in a more secure system satisfying the GDPR compliance.
General Data Protection Regulation (GDPR) – A New Wave to CRM Data Protection:
Technology has changed the way we collect customer information. Today, businesses store their customer information in multiple systems and spreadsheets. But with the introduction of GDPR, this approach will see a drastic change, because now every company will have to include GDPR compliant CRM. As a matter of fact, this new system will be a challenge for digital businessmen. Needless to say, when there are more guidelines to protect data, more systems to store them, chances of more errors will arise. Hence, as an online dealer, you would need to invest more time to save data and store data in a more intrinsic way.
Experts are of the view that with GDPR systems, companies keeping all of their customer information in a single platform will definitely have an advantage.
Why GDPR is Important for Business:
GDPR will have a huge impact on the way a business runs and the way the customer relationship management process continues. After an online survey, it's concluded that there are mainly 3 areas that every business needs to look into-
•    Terms and conditions of GDPR regulation.
•    The systems which the companies use to store all customer data.
•    Legal areas of the regulation and how it will affect the way a company handles consumers' data.
Whether you are a B2B company or a B2C company, you are directly or indirectly related to the treasure of every business called 'CONSUMERS'. It's a known truth that if customers are not satisfied your business would be in vain. Therefore, you must find innumerable ways to keep your customers delighted and pleased. GDPR is nothing but a regulation to keep all your customer's data well protected. It's a rule that lays down several penalties if the companies do not meet the protection measures. Although GDPR is announced in the European Union only, yet the regulations need to be adopted by all the online marketers throughout the world.
Wondering why? 
It's because, in this close-knit digital society, every EU consumer would have access to every single web portal and needless to say they would a business with companies worldwide. Hence, for safe and secured CRM data protection, businesses of all kinds will need to ensure that their websites and data strategy is GDPR compliant.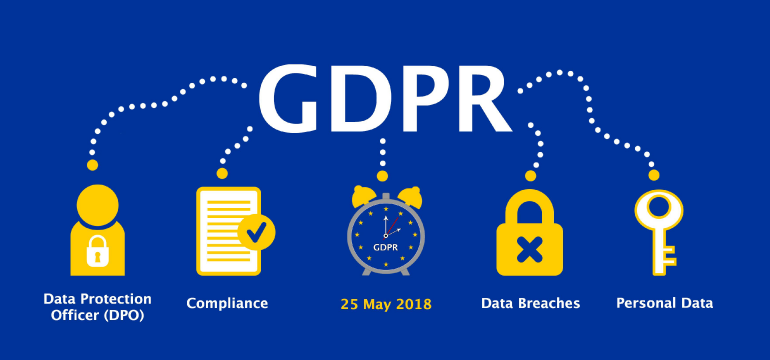 Customer Relationship Management (CRM) – Key to Success:
Customer Relationship Management (CRM) is one of the most beneficial strategies idealized for the success of any business. It's a proven approach to managing interactions and relationships with both potential and existing clients. When a business organization invests its time in cultivating proper CRM, needless to say, it increases its profit simultaneously.
CRM system more commonly includes a tool that helps with the workflow processes, sales management, contact management as well as productivity. Customer relationship management enables you to focus on your organization's relationships with individual people. However, CRM is not only regarding sales, it's beyond that; it's associated with the entire business system. This management strategy is embedded into the organizational structure starting from HR to customer services till supply-chain management.
Why CRM is Important for Business:
Every business's success lies in proper customer relationship management. CRM is an art, it's tricky and requires a whole lot of attention because s company's sales, profit or yearly turnover are all dependent on effective CRM.
A CRM system provides you with a clear overview of your customers and helps companies to formulate plans accordingly. Now, most of the time a company gets so involved with the customers and vice-e-versa, companies continue to share consumer's personal data from social media-their likes and dislikes, posts they are sharing about the company.
But, why should you emphasize maintaining a good relationship with your customers?
Marketers should use CRM to better understand the pipeline of sales or prospective work coming in; this further would enable the marketer to forecast in a simpler and accurate way.
CRM is Essential for all businesses due to the three Following Reasons:
•    It increases sales
•    Overall sales productivity also sees an increase
•    Companies can benefit from the accurate forecast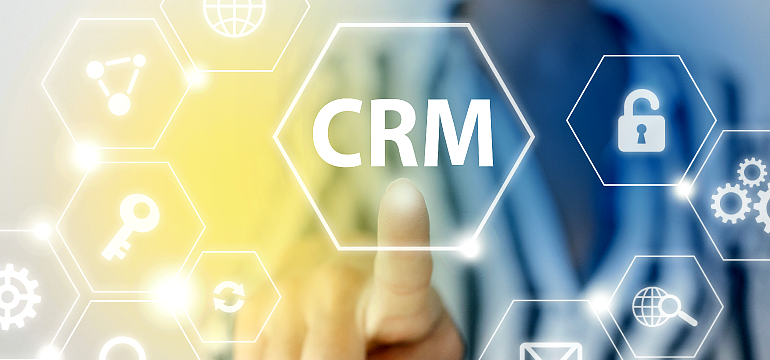 GDPR Impact on CRM:
As discussed earlier, GDPR will have an immense impact on every business for collecting, storing and securing personal customer data.
Therefore, it's appropriate to say that GDPR will have a great effect on marketing. Marketers will see visible changes in their sales prospects. So, every dealer needs to be handling his/her customer data in a more professional manner.
Do you know that GDPR and CRM both have a common outlook? Both of these approaches deal with building trust and loyalty with new and existing customers through the professional handling of personal customer data.
1. GDPR covers a Wide Jurisdiction –
The GDPR mainly applies to those companies that store and process the personal data of all EU citizens. This rule is applicable to all EU citizens, regardless of where they reside. Hence, don't hesitate to complete all GDPR CRM compliance. Follow a GDPR compliance checklist as soon as possible to join the GDPR league.
2. Avoid falling under Tough Penalties –
Companies breaching the protection regulation are subjected to penalty up to 20 million Euros or up to 4 percent of the company's annual global turnover. This is quite a significant amount, hence companies would be extra cautious from now on to protect consumer's data with the underlying principles of the protection regulation.
3. Show Proper Reason to Collect Data –
Companies collecting consumers' data must provide an adequate and proper reason for the collection of information. In addition to that, the reason should always be supported by a legal basis which can be a contractual obligation or a justifiable interest for storing and using data. In this regard, anytime the consent is used as a legal basis for collecting and storing personal data, the company must prove consent granted by a person.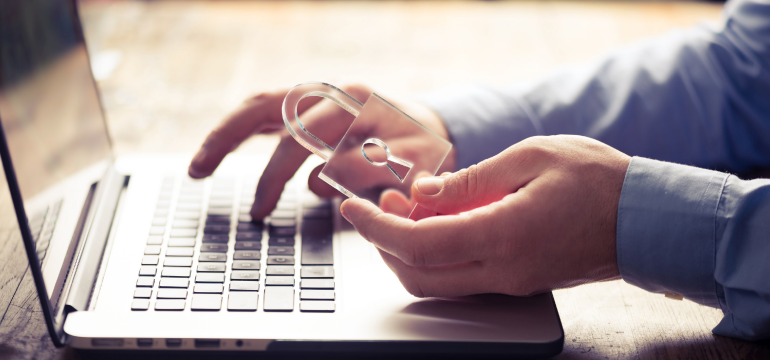 4. Gives Chances to Customers to Opt-Out –
There might be cases, when after giving consent to a particular action; a customer might want to opt-out of the journey of the company's venture. GDPR CRM consent enables consumers the right to object or opt-out from receiving any kind of marketing communications further in future.
Whether it's email communication, blog post updates or product brochure, consumers might not prefer to continue. In this regard, companies should abide by the principles.
5. Flourish as a better System to store and Manage Data –
GDPR has emerged as the central foundation of the term 'privacy by design. Upgrade your data storing feature with the GDPR compliant CRM systems and attract more clients as one of the better systems to manage and store consumer data.
Rounding Off:
From the above-mentioned data, it's clear that a company cannot lose a single moment but upgrade its current CRM system to support the GDPR features. If you use a GDPR for a CRM solution, the collection and management of personal data will be supported in a secure way. With the new policy at hand, you'll have clear visibility of every opportunity or lead and simultaneously you would have access to more inquiries to sales. Nevertheless, the moment you plan to incorporate GDPR features into your CRM system, get the support of the national data protection authority for and authentic guidance.
exactllyCRM is one of the leading CRM providers. To know more about exactllyCRM, feel free to Contact Us and get a Free Demo.