Things like the success of an organization, recruitment of employees and candidates, involvement, search effectiveness and motivation depend on the work done by the HR specialists. HR managers manage several important tasks in a day that are time-consuming. To cope with administrative and documentation tasks in the best way possible, it is vital that they use HRMS software. Not only automation but winning time along with making things easier for the employees is possible with the best HRMS software. The world is now relying more on HR management software with the transition to remote working. Human resource management software brings in automation that helps in the efficient performing of tasks.
HRMS Software Features for Managing Information Efficiently:
Now that you have decided to implement HR management software, you might be replacing an old one or aiming to install a new one. But how will you know whether you are picking the best HR management software or not? You need to ensure that it fulfils the requisites of the company. Indeed this question is a complicated one which is why gaining insight into the HRMS features list is vital. With these features of HRMS, you can build your base that will help you in making a successful choice. 
Employee Portal –
The most important function of the best HRMS software is to consolidate and hoard financial data. As your organization reaches a specific scale, storing information like employee positions, joining dates, insurance plans along with tax and bank details, employee records and salaries become important. HRMS integration portals will only enable authorized personnel to access data. This lessens the work of the HR as then they will not have to supervise everything. This largely saves time.
With tasks like carrying out attendance management and maintaining the employee attendance system, the HR department might become inefficient due to the repetitiveness of tasks. But thanks to human resource management software, now each and every task of the HR department can be automated. Such systems send automated notifications to employees, managers, and HR staff to keep them alert about everything. HRMS by evaluating data can decrease the massive cost factor that is linked with manual paper-pushing. The software system from Exactlly also reviews the work of the employees, meeting expectations, explores the various set objectives, engagement and a lot more. This might be a time-consuming process but with the software, you can get hold of a facilitated collection of data, maintain consistency and lessened the process cycle.
If you want to become a leader and run your organization seamlessly, then you need to learn how to manage promotions perfectly. The best HRMS software Kolkata can simplify the entire assessment process efficiently as it takes KRAs and KPAs into accountability. Such software offers more unbiased results and transparency of punctuality and attendance of all employees. When you get to track the productivity of each employee, you are getting hands-on effective knowledge management and enhance skills through development and training.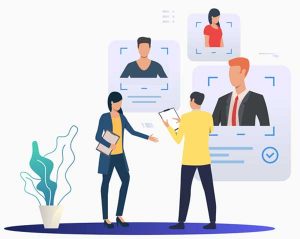 The best HR management software can optimize and automate data evaluation on the peer positions for pitching the correct salary. HRMS comes with automated hiring modules that make the hiring process prompt with templates that can be easily prepared. Following up also becomes more convenient. On top of this, ATS or an applicant tracking system within the HRMS software can simultaneously reject or accept applications depending on set criteria. This not just enhances the turnaround time but even saves costs on the placement resources.
Calculating and paying salaries is payroll's primary function. Along with this, payroll also withholds the applicable deductions and taxes and organizes the printing and delivery of paychecks. Payroll can handle legacy systems efficiently for benefit and compensation. This includes overtime rates, salary and allowances in an organization via its well-described formulae. When it comes to HRMS software, payroll is the most valuable attribute. The clear advantages that payroll automation can provide are:
(1) Reduction in overheads and staffing time
(2) Easy access to reward and compensation data
(3) Coordinated approaches that do not depend on a collection of files, spreadsheets and databases
(4) Fewer requirements for inputting manual data
 

Leave Entitlement and Time Tracking

–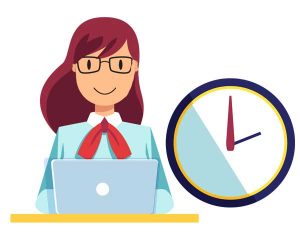 Usually, most organizations have their closets filled with thick folders where one can find numerous resumes. But now with the best HRMS software, an applicant tracking system is replacing it. It automates the procedure of searching for prospective candidates that enables HR staff to assess the effectiveness of numerous recruiting channels. It shows an organization exactly where to direct the extra resources and efforts. One of the best attributes of the HRMS system is that it comes with a sound attendance management system. The best HRMS management software Kolkata can help businesses scale to large extent. HRMS helps in controlling absenteeism and the various administrative tasks such as leave encashment, the balance left, leave entitlement, how many days of leave and a lot more. The most crucial strategic element of any HRMS function is absenteeism and this is for assessing job satisfaction. 
Final Say:
The digitization of human resources and recruiting is demanding the utilization of HRMS software that will decrease the resources and time spent on carrying out routine tasks. Instead, the best HRMS software helps organizations focus on motivating, developing and attracting expertise. Leveraging technology is seamless with HR management software for automating mundane HR processes. Enhancing the present HR operations is mainly the function of human resource management software. The best HR management software enables organizations to get hold of an administration that fulfills all the current trends. Guarantee future prosperity and growth with software like exactllyHRMS that can raise the productivity levels to large extents. Check out which processes the software can automate in our Free Demo. Contact Us today.
FAQ:
(1) What is the Purpose of HRMS Software?
HR software is particular software that is used for the purpose of recruitment and this software manages talent. It helps in overcoming the challenges of manual recruiting.
(2) How does HRMS Software work?
HRMS software assists a company's HR department by automating routine tasks and organizes employee information.
(3) What are the Key Features of HRMS?
The key features of HRMS are employee training, employee portal, employee benefits administration, payroll, performance evaluation and a lot more.
 (4) What are the main HR Functions?
The main HR functions are career planning, rewards, selection and recruitment, industrial relations, development and learning, human resource planning, function evaluation and a lot more.
(5) What is included in HR Software?
Within the HR software, an organization will find modules like recruitment, onboarding, HR database, benefits administration, workforce management, time and attendance, etc.
(6) What are the different HR Systems?
The different HR systems are applicant tracking systems, human resources management systems, human capital management, payroll systems and human resources information systems.
(7) What is Effective Employee Management?
Effective employee management is the initiative to assist employees in putting in the best work every day for attaining the larger objectives of the organization.
 (8) What are the Features of the Employee Management System?
The features of the employee management system are leave and absence management, employee self-service portal, attendance and time management, employee database and a lot more.
 (9) What are the Biggest Challenges for the HR role?
The biggest challenges for the HR role are recruitment and motivation, leadership development, embracing change, hiring top talent, etc.
(10) What are the Benefits of an Employee Management System?
Employee management systems provide solutions to boost employee engagement that will ultimately lead to impact retention. Tracking employee development is possible with tools like Performance Management. 
(11) What are the 5 main areas of HR?
The five main areas of HR are development, health and safety, staffing compensation and labour and employee relations.
 (12) What is the most important measure of HR Management?
Some of the most important measures of HR management are absence, performance, cost per hire, job satisfaction, turnover and a lot more.