The human resource information system or HRIS is a system that gathers and stores data of a company's employees. HRIS system covers the fundamental functionalities required for end-to-end HRM for human resource management. It refers to a system useful for performance management, development and learning, recruitment, etc. HRIS is also addressed as HRIS software. HRIS can function on the organisations on technical infrastructure or can also be cloud-based. It directly means that now ETA software can run external to the organisation premises that make it simpler to update. Another common name of the HRIS system is human resources management software. 
HRIS Advantages: 
The benefits of HRIS are uncountable. Organizations of every size are currently implementing HRIS software for offering support to people operations. If we look centrally, this human resource system contains employee information. If we look at the HRMS features list of these systems, it is that a huge array of employee data is easily accessible and in a single system. The advantages of HRIS are listed below: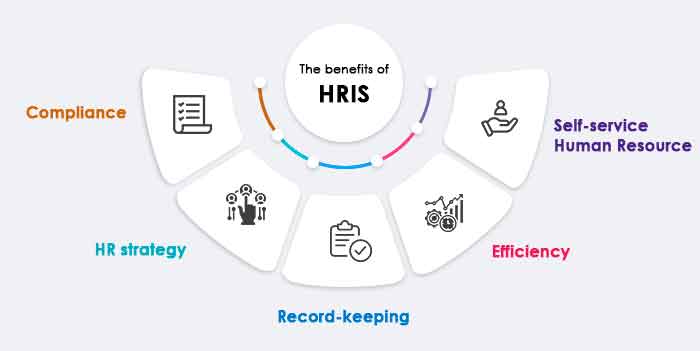 Organizations have data that is solely gathered and stored for the reasons of compliance. It incorporates material for the documentation of employees in scenarios of fraud, misbehaviour or theft, expiration dates for obligatory certification, first contact details in the scenario of accidents and a lot more. HRMS integration like the HRIS system can be used for storing such information. For every company, it is very important that data storing takes place securely and safely and in accordance with GDPR regulations.
A company can never advance if its people are not using advanced tools. For instance, gaining insights into HRIS is very important as it enables data tracking needed for human resource and business strategy advancement. It all depends on the organization's priority which data it needs to track. Here is space where HRIS shows its wonders.
Organizations are homes to hundreds of employees that also means a humongous amount of data. Any data loss can cost a company. To avoid these issues, implementing HRIS software is paramount that also functions as a record-keeping system for keeping track of any changes that are associated with the workforce. HRIS is that single-origin of truth in the context of personnel data.
The human resource information system facilitates the storing of all information in a single place. This leads to accuracy and also time-saving. There are many organizations that still depend on HR staff that manually input employee data. A lot of time goes into waste when the staff keeps on searching the correct folder and the correct sheet for use later.
Self-Service Human Resource

–
If we are talking about the benefits of HRMS, the biggest will be its ability to provide self-service human resources to the workforce and also the managers. Employees can then put in their own data or can also find information as per their need. They will not have to depend on HR executives anymore. HRIS can put forward a seamless employee experience as it comes with important modules like Attendance Management. With the employee attendance system, an employee can sign in and sign out by him or herself and can also ask for leaves and get approvals. By this everything is stored in the software and every task happens seamlessly. But here it is vital to ensure that an organization is purchasing the best HRIS software from top vendors like Exactlly.
This is because not every HRIS system provides self-service in a user-friendly manner. The function of a human resource information system:
The type of HRIS software and systems that are available are varied. An HRIS comprehends the functionalities of human resources which is why all the distinct functionalities are a portion of the system. The functionalities incorporate:
One of the best ways of retaining employees is by offering them the correct remuneration and at the correct time. Payroll issues can lead to conflict and can disengage employees. But organizations can stop such scenarios from arising if they automate the payroll procedure. It is possible to do so with the help of the HRIS system. These systems can hold contractual information and data of the new employees, such data can be combined with attendance and time data following which the creation of payment orders take place.
Benefits Administration –
Benefits management is one of the biggest benefits of HRMS. The most vital aspect of remuneration is employee benefits. Managing this is possible in the human resource information system. There are advanced systems available as well where there are workforce self-service models included for employee benefits. Employees can also pick the benefits they are seeing for themselves. Such a self-service approach to the benefits is also addressed as a cafeteria model.
ATS or Applicant Tracking System –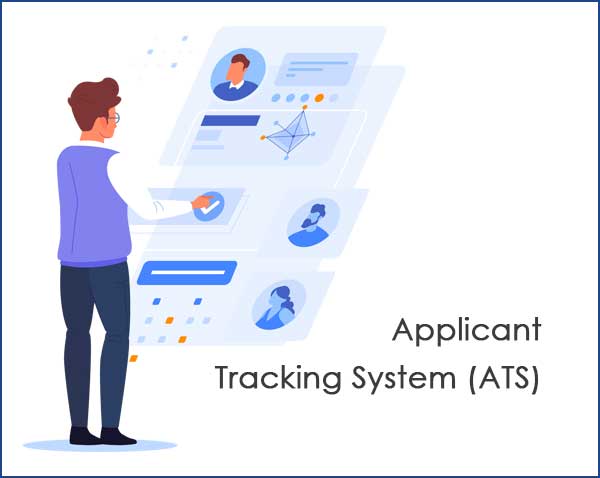 This particular function of HRIS software looks after the recruiting needs of an organization. The function helps in tracking the candidate resumes and information. Recruiters can then match the job openings to applicable candidates from the organization's application pool. The entire hiring procedure then takes place in a guided manner.
If organizations are concerned about employee management they must know that the key element is development and learning. The HR with this module can track certification, employee skills, qualification and can also outline the available courses for the company workforce. Organizations address this module as a Learning Management System or LMS. So it is vital to make sure that the HRIS system chosen contains this module.
The success of an organization entirely depends on the talent it holds. Along with this, there must be replacements available at all times in case the best of employees quit or are unable to work due to health reasons. Especially for the key roles, there must be substitutes available or else work productivity might come under bad impact. So succession planning is the most important part of the HRIS system.
Analytics and Reporting –
It might be a rare one but a very important module present in HRIS software. Contemporary systems facilitate the development of automated human resource reports on numerous topics such as employee turnover, performance and absence. Analytics includes the evaluation of the insights for decision making that is better-informed.
The most important element that helps in managing people in an organization is performance management. The generation of performance rating takes place once or numerous times in a year by either buddy of the employees or the direct manager.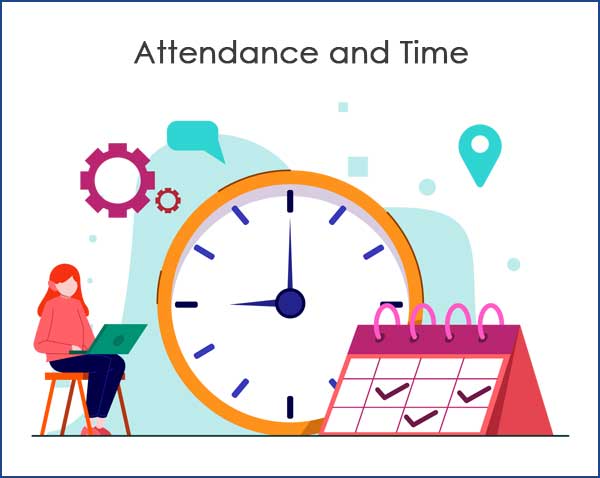 From this module, the management of a company can get hands-on attendance and time data from the workforce. This module within the human resource information system is especially important for shift workers where the workforce is constantly clocking in and clocking out. Previously employees used to manually write their individual working hours. Then the work of the manager was to manually put all data into the time tracking system. Depending on the data, the generation of payment orders took place. But the chances of errors were high in giving out correct payroll that would again lead to misunderstandings among employees. Hence organizations these days enable employees to clock in with the help of a card or fingerprint that is in sync with the HRIS system.
HRIS analyst and the HRIS specialist:
In the context of job functions, organizations will come across 2 job roles that will involve the human resource information system. The first is the Human Resource Information Specialist. This is the person who is responsible for the implementation and maintenance of the HRIS for that organization.
It also incorporates on-the-job teaching to human resource professionals in the utilization of the system.
The HRIS analyst is the person who offers support for the HRIS system. It incorporates resolving and researching HRIS challenges and being in liaison with various business parts such as payroll and finance. The analyst also generates ad-hoc and standard HRIS enhancement and reporting of HRIS procedures.
HRIS is a very important skill for every HR employee nowadays.
Final Say:
Now we know what a human resource information system is all about. The HRIS system needs to be implemented for every small or big organization in the current times. Such systems will help organizations to manage their people in a better manner. In this manner, not only the employees will remain content but the productivity levels will also increase. Implementing the best HRIS system is vital such as exactllyHRMS. The Free Demo can give more insight to organizations. Contact Us today. 
FAQ:
(1) What do you mean by the Human Resource Information System?
The HRIS system is a system that assembles and stores data of a company's workforce. This is a system for performance management, development and learning and recruitment.
(2) What does an HRIS System do?
An HRIS system allows the electronic occurrence of HR processes and activities. HRIS takes care of activities like accounting, payroll, human resources, management, etc.
 (3) What are the types of Human Resource Information Systems?
The types of human resource information systems are position control systems, government reporting and compliance information systems, employee information systems, applicant selection and placement information systems, etc.
(4)  What are HRIS and its importance?
HRIS helps small businesses to simplify all the processes of human resources. Tasks like leave management, benefits administration and employee onboarding can be finished more quickly with HRIS. What is the purpose of human resources?
The human resources department comprises a group of individuals who are accountable for managing the workforce life cycle such as onboarding, recruiting, firing employees, etc.
(5) What is the purpose of Human Resources?
The human resources department comprises a group of individuals who are accountable for managing the workforce life cycle such as onboarding, recruiting, firing employees, etc.
(6) What are two major types of Human Resources?
The business centred focused HR leader and the steadfastly focused HR executor.
(7) What are the advantages of HRIS?
The advantages of HRIS are data integration, automated reminders, one-stop shopping, recruiting management, self-service, benefits administration, accuracy and a lot more.
(8) What are Human Resource Issues?
Some of the human resource issues are managing relationships, workforce engagement, well-being and employee health, attracting talent to enterprise, etc
(9) Why do companies use HRIS?
HRIS software enables organizations to automate all administration of attendance and time, recruiting, employee benefits, new hire onboarding, etc.
(10) What is the difference between HRIS and HRMS?
HRIS advantages regular administration department tracking and HRMS advantages the core human resource activities with controlled workflows for in-house employee performances and activities.