Bringing digital transformation within an organization is very important in today's time. But the process of transformation can hinder if there are inflexible solutions present. This is applicable to ERP software systems. Businesses must be at par with the current ERP software top trends as for bringing more benefits to the organization and customers. In the recent few years, due to the bigger market and more innovation, ERP system adoption is also more in number. At first, ERP mainly focused on the shift to cloud ERP but now there are emerging trends every few months. Bringing ERP software transformation within a business is easy by applying the current trends.
ERP Top Trends in 2021:
Every ERP business collaboration endeavour for ERP in the construction industry or ERP in the retail industry can only be successful when a business has the know-how of all ERP software top trends. So now, let us take a look at the top trends that are a must in 2021.
The utilization of cloud ERP for business processes streamlining is not a recent trend but it can change the game for any business. ERP software comes with pricey hardware expenditure and startup fees. But there was a complete ERP software transformation with the emergence of cloud computing. These technologies make sure that businesses do not have to face challenges in dealing with software updates and expensive maintenance. The technology also gives businesses the liberty of selecting the modules that they require for each of their departments. This way they can also save running costs. A hybrid ERP system is also a sought-after choice these days. With hybrid solutions, a company can benefit from the strengths of the cloud-based ERPs and on-premise systems. Businesses can then emphasize more on assets and products by applying such ERP software to top trends like cloud acceleration.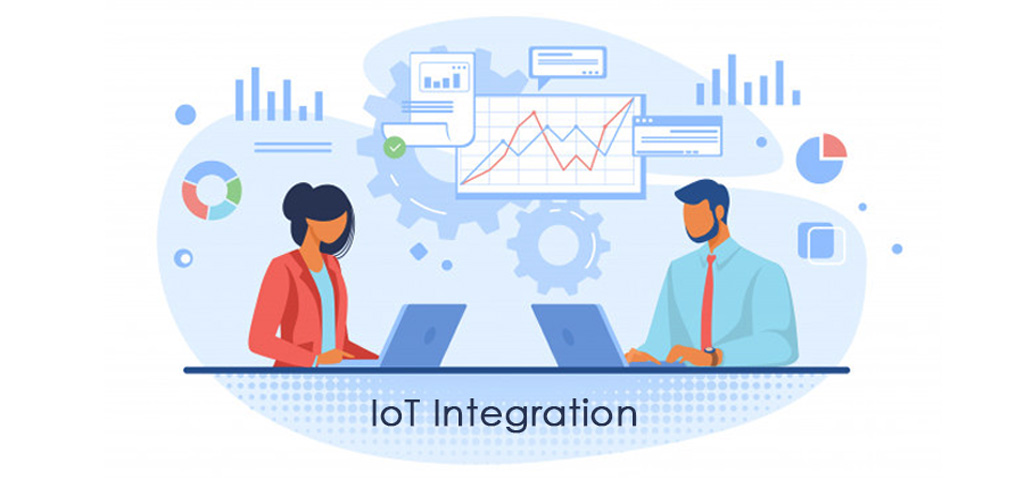 When we talk about ERP software transformation, we can never afford to forget about the Internet of Things. The integration of ERP software and IoT can bring a lot of prospects for organizations along with mounted sales order. This is one of the most important top trends in 2021 for businesses. Physical devices present within the network can operate seamlessly with IoT ensuring better connectivity while ERP software will need to adopt a consumer-centric approach for reaping the benefits of IoT. Organizations with such integration can utilize sensors for gathering, assessing and analyzing considerable amounts of data. They can also monitor the production process in a better manner and with real-time information regarding the performances of the machines. Automated operations mean less dependence on technicians.
Custom-Made ERP Solutions –
Almost in every industry, the biggest trend has been personalization in the previous few years. 2021 also is not very different if we talk about ERP top trends. The industries are anticipating witnessing ESR solutions carrying a wide-ranging user interface. With this ESR solutions will become more flexible, consumer-centric and accessible for organizations. So not only programmers and IT specialists but anyone will be able to use the tools. Employee training will be very easy. As an organization focuses on personalization, the ERP software systems will handle technology growth like IoT and AI.
Enterprise Resource Planning with Real-Time data –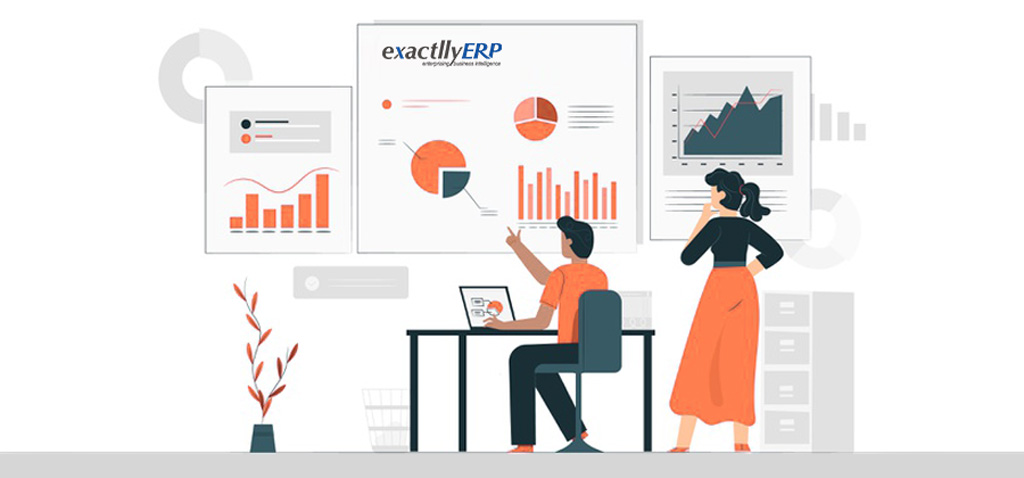 Organizations can benefit a lot from real-time data. A few of the advantages include streamlined business functions, in-depth insights and boosted consumer experience. Due to these benefits, several organizations in today's time are integrating ERP solutions into various crucial operations. ERP software also helps with business data communication across numerous departments within a business. It is so as it amalgamates numerous tools that each department utilizes. ERP when teamed with real-time data helps in enhancing the customer service of most companies. With this, the department of customer service will always have access to information they require regarding individual customers. Amidst the ERP top trends, businesses must place special emphasis on this.
Mobile Application –
Mobility is no longer a stand-out attribute these days. Presently, it is considered standard. If businesses are looking for top trends in 2021, they must implement ERP software carrying mobile support as the basic functionality. Along with the ability to access data while on the go, organizations can attain a lot of benefits out of this. The biggest benefit of ERP systems is the capacity of undertaking business operations anytime and anywhere. Mobile devices like tablets and Smartphones offer both back-end and front-end activities. Hence, the overall productivity boosts due to this. This makes ERP software transformation with trends like mobile application a must in today's time.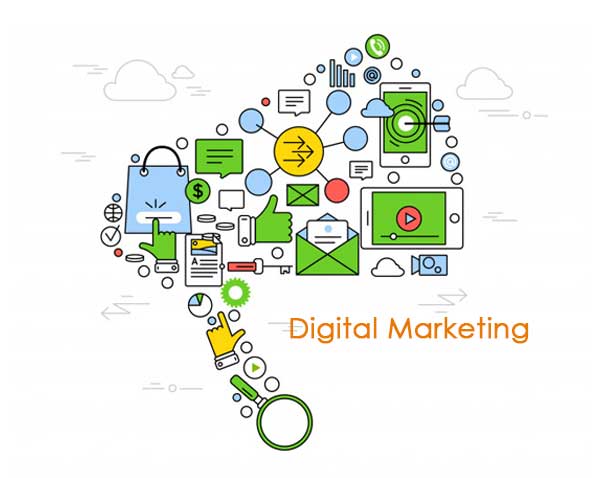 When speaking about ERP solutions and the top trends in 2021, businesses have to remember about marketing. As these software solutions from vendors like Exactlly keep on growing, organizations need to adopt those in the marketing processes. Without the implementation of sound ERP software, the relevant needed metrics will be absent in a marketing campaign. If this happens, then the ERP projects might be a fail. As social media and the functionalities of digital marketing keeps on improving, organizations can also get hands-on ERP systems that can integrate well with all social media platforms. So for attaining analytics, gathering links and publishing posts, businesses can gain a lot of benefits.
Artificial Intelligence Integration –
For several industries in the current times, the integration of Artificial Intelligence is regarded as one of the top trends. It is also the same when businesses are concerned about ERP top trends. Most organizations these days carry a huge amount of unstructured and complex data for collection. If the businesses want to utilize it effectively, it is paramount for them to discover the best ways for analyzing it. Here is a space where AI integration comes to help. As per studies, integrating the technology of Artificial Intelligence in ERP solutions helps in reducing the information loading time, crafting workflows and decreasing errors.
Final Say:
As ERP software transformation continues to evolve with ERP software top trends, ERP systems will no longer be just for large-scale organizations. Even startups can now leverage the power of cloud ERP. Small scale businesses can grow efficiently and fast with these software solutions. Keeping abreast with all the ERP top trends in 2021 is very much necessary for every organization in the present digital world. In order to increase productivity and efficiency for your business, associate with reputed vendors like exactllyERP. Know more about them in the Free Demo. Contact Us today.
FAQ:
(1)   What are the Future Trends in the ERP System?
The future trends in ERP systems include cloud deployment, mobile accessibility, IoT, AI and a lot more.
(2) What is the Future of the ERP Industry?
New and fresh generations of the workforce are constantly entering the organizations. Hence, there will be a rise in the consumerization and popularization of ERP systems for fulfilling the demands for those systems that cannot operate on obsolete technologies.
(3)   What is the Future of ERP Systems?
The worldwide ERP software market is anticipated to reach $42.69 billion by the year 2021. It will register a CAGR of 8.2% during the 2021-2023 forecast periods.
(4)   How long do ERP Systems last?
The average lifetime of ERP systems is about 8 to 11 years.
(5)   What is ERP Implementation?
ERP implementation incorporates software installation, shifting the financial data to a new system, training the employees for using the software and configuring the users and procedures.
(6)   Which is the most critical step in ERP Implementation?
The most critical steps in ERP implementation include – Setting the schedule of ERP implementation, Integration and data migration process, training users, testing and curating a go-live plan.
(7)   How do Companies use ERP Systems?
The organizations that function with the supply chain mainly use ERP software systems for keeping a check on moving portions of distribution and manufacturing. ERP collects human resources, financial management, customer management, business intelligence and supply chain and inventory capabilities together into one unified system.
 (8)   How many types of ERP are there?
Presently there are 4 types of ERP software that organizations can use. These are industry-specific ERP, Large scale ERP, flexible ERP and box ERP. With this categorization, businesses can apprehend the landscape of the present market of ERP systems perfectly.
(9)   What is the Evolution of ERP?
ERP software solutions have evolved from the Material Planning System in the 1980s.
(10)   What are the various Features of ERP?
The core features of ERP are visibility and tracking, automation, financial management, integration, reporting, CRM or customer relationship management, data analysis, sales management, human resource management, delivery methods, supply chain management, payroll and a lot more.