ERP or Enterprise Resource Planning Software is a business management solution that helps a venture manage tons of information and data with the help of many integration applications. ERP for e-commerce is found in varieties that are exclusively designed for managing the challenges and chores of digital stores on the verticals of distribution, manufacture, services, human resources, finance & accounting. In a nutshell, the e-commerce ventures are using ERPs at the backend level for optimal handling of:
Payments processing
Tax
Shipping
Order Management
Inventory Management
Product Pricing & Information
Customer information
What is E-Commerce Integration?
E-commerce integration is the setup to seamlessly transfer all the data of inventory, customers and transactions in real-time. The flow of the information is bi-directional in every channel that enables tracking any data at any time required.
Rake in the benefits with E-Commerce ERP Integration:
Whatever you are using between WooCommerce, Shopify or Magento, it is essential that you pass the necessary information to the ERP you are working with & vice versa. This is to establish a seamless contact between the storefront and the inventory to avoid any kind of misconduct in information sharing.
Integration of e-business and ERP introduces a whole lot of tasks that are automated and scheduled in between them. With rising online demand, store management becomes an easy task for the business by using ERP for e-commerce. The system happens in 2 ways:
Using a third-party integration medium
Using a time-based scheduler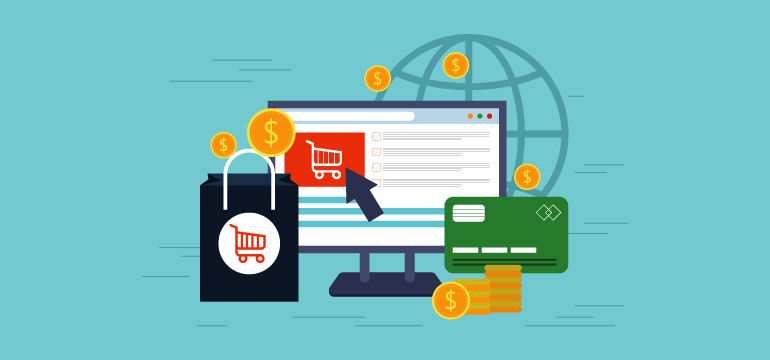 Get the best from ERP & E-Commerce Integration for your business:
Reduces the chances of human errors in integration.
Effectively manages and synchronizes inventory details, customer orders and details.
Notifies customers of delivery details in real-time.
Functions as a centralized repository of data maintenance, both offline & online.
Prevents data duplication.
Prior testing for Effectively combating ERP Integration challenges:
Each and every tester of the businesses must make it a point to test the integration of ERP with the online store before making the set-up live. It is imperative for a better understanding of the entire process and also to ensure the accuracy of every data processed in the function. Every detail of every transaction will be updated automatically once the ERP for e-commerce is successfully tested.
How to select an ERP System?
Implementing ERP software as a step requires immense thinking and a number of considerations. Rather than getting dazzled by what the vendors promise and create hype about features that you may not need. The most essential point of consideration should be the areas that you need your ERP to cover and then seek the options which meet all or the majority of your criteria. Remember, there is not one, but much best e-commerce ERP software, all of them specialized in a particular way.  This is the wisest way of choosing an ERP solution. Find below some tips on how to finalize an ERP for your company:
Come in a single page with the management when it comes to choosing one name
Make an extensive list of the vendors and gradually narrow them down
Keep in mind the factor of mobile-friendliness
Evaluate every option you choose or narrow down
Seek references among peers and on the internet
Keep the customization option out of priority to make it economical
The ease in getting adapted to the change in management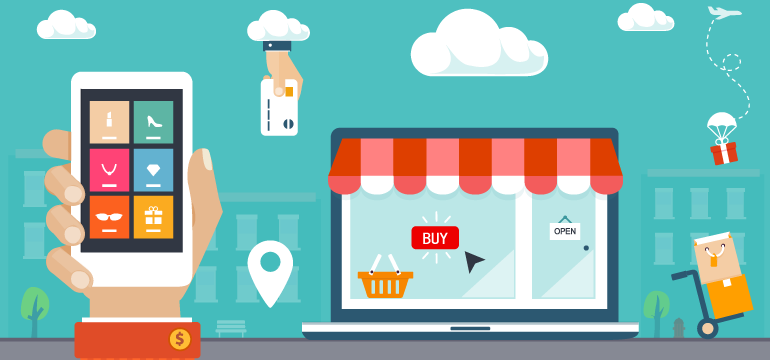 ERP for e-commerce: What is the benefit of integrated E-Commerce platforms?
Implementing ERP for e-commerce helps business productivity in the following ways:
Professionally synthesizes real-time information for empowering product management, boosting higher yields and inventory control. Also, the integration adapts automatically to the fluctuating product prices, sales promotions and any kind of special cut-offs. It thus increases customer satisfaction.
Helps in promoting multiple products across multiple channels of marketing & sales and auto-registers all the transactions that take place from the platforms.
All ventures deal with data of three kinds; viz, product data, consumer data and financial data. This information is stored in numerous systems and keeping them under a single roof becomes difficult. An integrated ERP system with the e-commerce platform does the job with ease allowing managers to deliver excellence with better productivity.
Calculate all financial records in a centralized system and generate accurate reports of all sales and purchases documents along with budgeting, payroll, loss and profit of accounts sales and purchase charts. Driveaway the hassle & risk of manual accounting and keep your books up to date with ERP integration.

The ERP and e-commerce integration comes with endless profits and along with that brings in organizational discipline and also enhances productivity. The most important reason for utilizing this synergy is the fact that it gives the online store a readymade platform for all transactional management and business growth. Wants to know more about exactllyERP? Feel free to Contact Us and get a Free Demo.