The food and beverage functions and operations are complicated, chaotic and complex. With the adoption of an automated solution, these complexities can be skillfully handled by automated software that goes by the term, Enterprise Resource Planner or ERP. In the food and beverage supply chain where stocks are dealt with, ERP works as the error-free assistant to do the job; we are here to talk about the benefits that are reaped through ERP for inventory planning in the food and beverage supply chain sector.
With the technological upgradation, today's supply chain planning Softwares come with the facility of cloud storage. In fact, it has become so popular that,
The cloud ERP market size is estimated to grow from $18.52B in 2016 to $29.84B by 2021, attaining a CAGR of 10 per cent in the forecast period. (Source)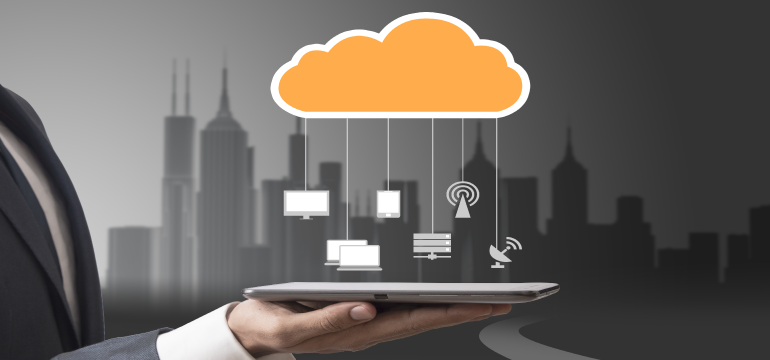 You can never take the food and beverage supply chain challenges on a lighter note. Dealing mostly with the perishable good comes with a lot of monitoring and recording of the products at every step. Proper planning and real-time recording software ensure the seamless uniformity of the quality.
The manufacturing industry is also experiencing a paradigm shift in its processing units. Now, in a day, a factory can produce hundreds of tons of processed goods, given the advancement of technology in recent years. With so much volume and production, it is evident for an organisation to upgrade its inventory and stock management systems as well to be parallel with the stock flow.
So, what are the areas that a supply chain food industry has to keep in consideration for stock management?
Finance
Food Safety
Operations
An ERP is versatile software. It is counted as the best way to manage all kinds of financial records of the company in any pre-defined or customised form. Get inventory figures right from purchase orders to summaries; all weaved in an organised way for faster decision making.
Especially in the sector of the food and beverage industry, abiding by the safety protocols is exceptionally important. For example, recording of batch numbers, quality check figures (hourly) and distribution details, a versatile food and beverage ERP software is all that is required for smooth management.
Overall, the benefits of an ERP system are reaped in great numbers when the internal operations of each department are streamlined on a real-time basis. ERP adoption allows the utility of human capital for meaningful tasks which will take the organisation forward for further growth.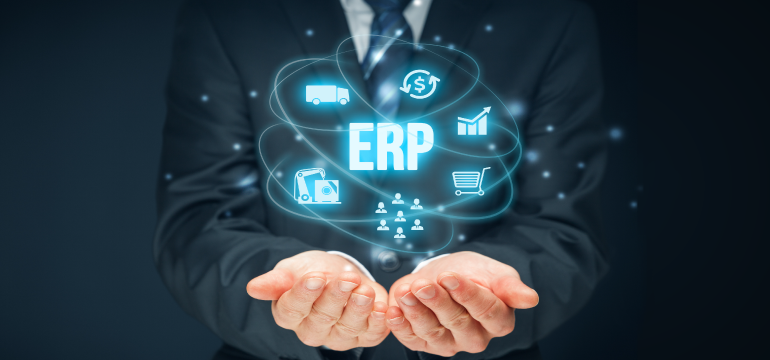 So, how does ERP help in optimising the food and beverage sector?
ERP software enables organisations to operate in sales dashboards in real-time for tracking the performance of sales officials. A cloud-based automation marketing application for planning, implementing and tracking the results of each marketing campaign. A single system can also integrate customer support management for greater stratification.
ERPs of futuristic technologies provide companies with the opportunity to use their own knowledge for every sales scenario. Hence, it becomes easy to regulate the indirect and direct sales from a single cloud platform under any header of group, division and individuals.
A robust ERP software provides a robust inventory regulation that ensures the quality and safety of the food and beverage supply. Once the benchmark is set, the flow of goods will be seamless.
Food safety regulatory compliance is a crucial matter of responsibility. With efficient ERP software, you will be notified of any critical data like labelling, shelf life regulations, warnings and material statements.
Streamlining quality control becomes more comfortable with an efficient ERP. An organisation can skillfully avoid the mishaps like any consumer health violation or batch recalls. Rigorous testing procedures have to be recorded in large numbers, and in this case, ERP stands tall as the most effective solution.
Knowing the stock requirements on time can save an organisation from the sudden drift of going out of stock, especially in peak season. A modern ERP comes with the advantage of letting you know when to replenish the stocks. Be it raw materials, or processed end products, an ERP can genuinely be the best solution for real-time inventory management.
Strategising for the next step can be entirely done with the analytical outputs of an ERP. Get detailed records of performances of individuals or departments and focus on planning for the next relevant step that will bring success.
Upcoming problems? Don't worry. You will be saved long before the last bell with the stock notifications feature that will keep you updated on inventory. Never let your business run out of stock.

In search of a great ERP system? Let your pursuit end with Exactlly ERP. A revered name in the sector of automated integration solutions for businesses of every scale. Exactlly ERP meets all core business needs and drives in value for every penny invested in it. With protected client-server architecture, your data will be saved from any unauthorised spillage. Give your business the efficient edge it needs, empower it with the smartness of Exactlly ERP.
Conclusion:
One size does not fit all when it comes to choosing an ERP for your company. With the upgraded features, now a company can get customised ERP built to order. The only thing that is required is to go through multiple options and find the best that suits your company's needs. exactllyERP is one of the most advanced ERPs present in the market. To know more about exactllyERP, feel free to Contact Us and get a Free Demo.