It wouldn't be an exaggeration to say that blockchain is one of the most promising technologies to have become mainstream in recent years. While larger companies have begun to implement blockchain to enable smart contracts and seamless identification verification, smaller companies and agencies are yet to figure out a way to use the technology to their benefit. Turns out, blockchain can be integrated with several software programs to take their efficiency to the next level. As blockchain helps ensure seamless authentication and contract enforcement, it is the perfect technology to be used alongside ERP. In this article, let us take a look at how ERP and blockchain integration enhances existing features of enterprise resource planning software programs.
1. Authenticate and Verify Identities:
One of the most important uses of blockchain is its ability to verify and authenticate identities. IT has long been used by financial and insurance companies to verify the identities of customers to process claims or to authenticate financial transactions.
•    When you integrate ERP with blockchain, you can use it to verify the identities of your staff at sensitive locations.
•    It can also be used to verify the identities of customers when they seek after-sales support or when they bring older products under warranty for servicing
•    You can use blockchain and ERP integration to authenticate the identity of individuals who access sensitive data on your systems
Use Case: A London-based manufacturer integrated a blockchain authentication system with its ERP to provide access to employees to sensitive work floor areas. Managers had a clear view of who is on the floor right on their systems, thanks to the integration. This avoided unauthorized entry into high-risk spaces.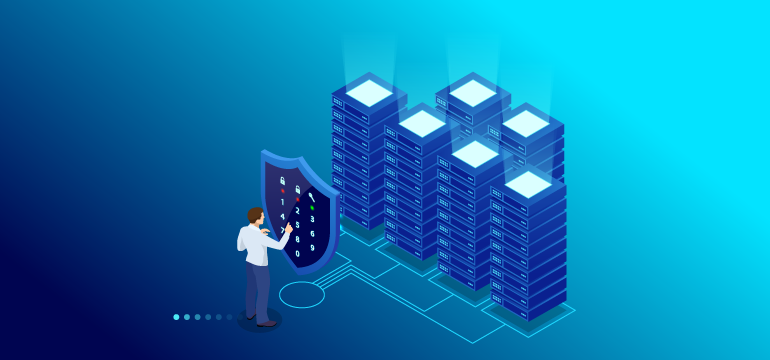 2. Implement Smart Contracts:
Smart contracts digitally verify the authenticity of a transaction and when verification is done, they are enforced automatically. Credible transactions are verified automatically so that third party interventions are not required to allow the performance of transactions. Auto enforceable codes are written into a blockchain program and is integrated with ERP to enforce contracts when required.
•  You can enforce smart contracts to keep your stock replenished when required automatically
•  Automatically authenticate inventory purchases with third-party suppliers without having to engage in negotiations
•  Smart contracts help you to reach an agreement, formalize it, and enforce it, automatically.
Use case: A leading e-commerce company had trouble communicating with its suppliers when the stock had to be replenished. Integrating blockchain smart contracts with ERP helped the e-commerce company to automatically communicate with the supplier and authenticate stock purchases.
3. Risk free Payment Processing:
One of the hallmarks of blockchain is its ability to ensure risk-free financial transactions. This is one of the reasons why banks and insurance companies have started to use blockchain-based authentication systems already. When you integrate ERP with blockchain, you can ensure that your B2B purchases and payments are risk-free and automatic.
B2B payments need to comply with various regulations and a blockchain-based ERP can make sure that transactions are regulation compliant.
Businesses can use ERP and blockchain together to make payments quick and automatic, avoiding delays in stock replenishment
Transparency and authenticity of transactions help you to make auditing easier and risk-free.
Use case: A clothing merchandiser found it difficult to procure raw materials for its cotton garment wing which met all regulatory requirements. Integrating blockchain with ERP helped the company to make sure that the cotton grade met regulatory norms and that payment was made to the supplier only after compliance issues were sorted out, all automatically.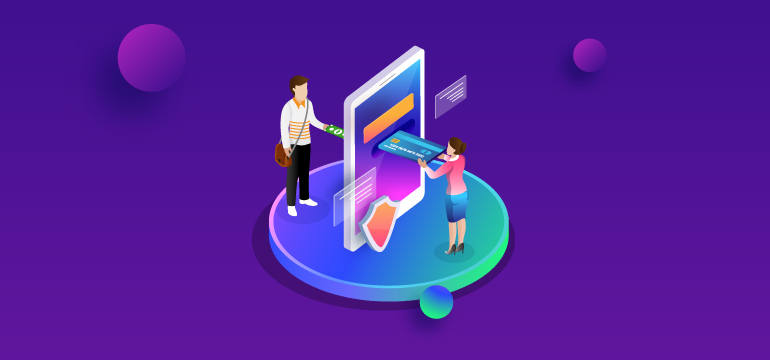 4. Enhanced Security Settings:
One of the most important uses of blockchain is its ability to ensure system security and data privacy. It is used by companies of various sizes to maintain cloud security, fix BYOD vulnerabilities, and detect suspicious and unauthorized access to data. It can be integrated with ERP to ensure that suspicious transactions and data vulnerabilities are detected in time so that threats are averted.
•    Detect suspicious access to data and prevent unauthorized transactions
•    Make sure that employees who use ERP on mobile phones do not cause vulnerabilities
•    Have an enforceable BYOD policy that detects and averts threats
Use case: An IT development agency found it difficult to control its employees' smartphones on which the ERP was installed. Integrating blockchain with ERP helped detect vulnerabilities within those smartphones so that adequate security measures could be taken.
Start Small and Scale-up as Required:
If you are wondering how you can integrate blockchain with ERP, it is a good idea to identify your needs and requirements. Start small and measure your success once you have implemented blockchain. Once you are happy with the benefits of ERP and blockchain integration, you can take it a step further and implement it in other areas as well.
Wants to know more about exactllyERP? Feel to Contact Us and get a Free Demo.