Today's economy is competitive and fast-paced. Businesses are now reverting to enterprise resource planning software as it is extremely beneficial in helping them stay ahead of their competitors. The beauty of ERP implementation is that it extends the power to all kinds of organisations to automate their workflows,  standardise and integrate their software environments and boost collaboration and communication with centralised data management software solutions. However not every ERP implementation is the same and sometimes the requisites will transform following the primary implementation. This is why it is crucial to advance with a robust ERP implementation strategy. Adding new functionality to modifying the present functionality within an ERP system can be expensive and cumbersome.  This is the reason why including external software in a particular area is a better approach to magnifying the year. Organisations if they want to benefit from this will have to invest their resources in time for a guarantee of successful implementations that truly fulfil the business needs. Organisations must carry knowledge regarding ERP integration, how integrations work and the typical integration challenges that can pose hindrances in integrating and optimising. When a business Learns all these, it can generate an ERP integration strategy that will assist it in rising above the obstacles to success. Setting a benchmark without a perfect ERP implementation strategy and integration strategy is challenging these days for even big organizations. Understanding the working of the ERP implementation life cycle will help businesses scale like never before.
Learning about ERP Implementation Strategy:

Businesses with the help of  ERP software can consolidate their efforts for business process Optimisation along with data management, Linking disparate business units Like customer service,  production And accounting. The impact of this can be seen on the sales order and the organization can largely benefit from it. The designing of ERP applications is done in a way for prioritising and facilitating connectivity,  data integration and automation.
The word  ERP integration addresses the way by which consolidation and cross cross-functional standardisation collaboration are attained by including external software with the  ERP. ERP integration can be defined as a type of Central hub where an organisation can flag or the other software.
Few of the systems that are connected by and usually ERP integration solutions but are not restricted to are as follows:
EDI or electronic data exchange
Human resources platforms
customer relationship management
production scheduling
E-Commerce platforms
Supply chain,  supplier relationship management software and inventory
P2P or procure to pay software
Business intelligence
Social media platform
ERP systems irrespective of the particular applications that are connected can offer the team members access that is role appropriate to complete,  clear,  clean and consistent data drawn in real-time from disparate sources.
These solutions are included within ERP integration utilising artificial intelligence, advanced analytics and process automation to boost and streamline the business processes alongside enhancing their accuracy. Decreasing the requirement for human involvement in time-consuming and tedious tasks and decreasing human error is another important benefit of ERP implementation.  Due to this, the team members of an organisation can now direct their talents and time to tasks that bring in greater savings and value for their organisation. ERP in the construction industry and ERP in the retail industry are crucial in the present times as these systems can help these sectors scale easily.
Implementation is carried out in numerous ways and the approach to  ERP integration will depend on the exclusive needs,  budget and business capabilities of an organisation. The points are listed below:
Custom-built integrations are developed by the organisations using them thereby connecting Discrete applications with the enterprise resource planning solution with APIs.  when it comes to point-to-point integration, The level of control is high but the requirement to generate custom connectors for each integrated app adds up  expense along with the complexity
Point-to-point Integrations link the ERP platform to every application individually by utilising distinct integration.  the learning curve for this method is low as well as an entry point and can swiftly become Complex with the addition of more applications
Enterprise service bus integrations offer a centralised software hub that functions as an information interchange for every connected application.  it automatically manages data transfer and data integration.  adding new tools and applications Is simpler than the enterprise service bus Integrate them automatically without the requirement to transform the present software environment or craft extra adapters
Integration platform as service integration depends on the software as a service model.  hear it substitute a single application with the platform that is designed to enable users to handle a broad range of integrated applications.  It functions the best for the integration of cloud-based services and can be utilised in tandem with a stronger solution like ESB. This offers an All-inclusive integration across various business functions and is especially important for organisations that still depend on older technology for security.
Handling usual ERP Integration Strategy Challenges tactfully:
There is no doubt about the fact that ERP implementation offers demonstrable enhancements to communication, organisational performance and collaboration For organisations.  but in the process of implementing ERP, organisations can also Run into a wide array of barriers. Employee training can be a challenge but a sound ERP vendor can easily help the entire workforce be familiar with the system.
As per research, 65% of the  ERP implementations encounter failure. It is important for organisations to comprehend the common challenges that tag along with ERP integration and ERP projects. This calls for associating with the best ERP vendor like Exactlly that can manage and mitigate any challenge effectively for organisations. As an ERP partner, they can prove to be very beneficial for both big and small organizations.
Complex  ERP Integrations – ERP implementation can include a huge variety of overlapping considerations depending on the sophistication level needed to fulfil the business needs of an organisation.  It calls for diverse expertise and skillsets for selecting the ERP solution and generating an ERP integration strategy along with a team that is drawn from numerous areas within and without your business. It is also crucial to bring Information Technology together with the essential stakeholders in the business units to realise the functionality needed to fulfil business requirements.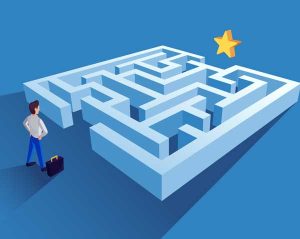 Most importantly mastering any  ERP system needs significant training.  experiencing resistance from the stakeholders at numerous levels is a common scenario as there are concerns regarding the training, Expenditure and time included in taking the plunge.
Mitigating this challenge is possible by giving out education to the C-suite On the advantages that the ERP integration will generate and securing complete support before putting the implementation strategy right into the action. The management must receive a clear timeline,  complete Cost and benefit analysis along with risk assessment to include them in the new plan.
When the senior management decides to be on board, The organisation will Discover a built-in team of enterprise resource planning evangelists Who will be prepared to offer inspiration and guidance to the rest of the workforce.  there will also be capable of offering direct feedback and leadership to the ERP implementation team who are implementing the strategy. Last but not the least, timeline sharing with key stakeholders at every level prior to starting the implementation can enable the organisation in coordinating and collaborating.  This will benefit them as then everyone can speed up with the training and education to offer complete support to the new system.
Expensive ERP Integrations – Big organisations who are engaging in ERP implementation can find themselves investing a huge amount of money that includes both indirect and direct costs.  These include support, maintenance and training and the software cost respectively. But what companies don't know is that they can decrease both the expenditure attached with ERP integration by seeking a modular and purpose-built system whose performance and pricing fulfil both the budget and the business requisites.
Reducing expenses is also possible when the organisation prioritises core business process integration like procure to pay following which they scale to integrate various other business units.  businesses that are looking to prioritise liquidity can benefit from this approach and also speed up return on investment for large Investments.  This is because optimising P2P will start to generate instant value and savings for the business via automation,  improved access and process Optimisation to actionable insights thereby driving strategic decision making.
Along with this real integrations can utilise local or cloud-based software as well.  In today's time, cloud-based solutions are more preferred by organisations Because of enhanced performance and security,  less amount local resource demands and architecture that is mobile friendly.
As a matter of fact, ERP integration solutions that are cloud-based can be attractive to organisations that are integrating The Legacy applications that utilise proprietary formatting. When the functions that are conducted by the Legacy systems are shifted it can decrease costs alongside enhancing performance and generating value and savings that help facilitate organisational growth And safeguard business continuity. This is an integration strategy that organizations must pay attention to.
Ways of guaranteeing successful ERP Integration:
Every business comes with its own particular Benchmarks and goals for success.  but every organisation can offer itself a boost while triumphing ERP integration and implementation by following a few of the best practices. Also, it is important to use the best ERP software in Kolkata as it will set the tone for every other aspect of an organization.
Selecting the suitable ERP Integration platform as per their business needs – You might choose to utilise point-to-point integrations for building a modular solution or you might use an amalgamation of iPaaS and ESB. Irrespective of what you choose you must select a software implementation strategy that fulfils the particular needs instead of the one that extends a one-size-fits-all approach.  a Startup with zero physical footprints but a massive E-Commerce platform will take a varied approach to ERP system implementation strategy When compared to a big brick-and-mortar Enterprise with a lengthy history and Legacy apps that require updating for the current digital era.
It is important to consider the customisation requirements and focus on data standardization to decrease the scope and complexity of the ERP implementation. The organisation also must guarantee that long Standing scalability and maintenance are a crucial portion of its ERP implementation strategy from the start to prevent unpleasant surprises later on.
Invest in P2P/AP Automation Software – Even when businesses use the most advanced ERP integration solution there will still be gaps, especially in the features list. The ERP team has a lot on its plate and you as a business owner can shed some of that weight by strategically investing in sound P2P software.
Cloud-based and all-inclusive solutions from Exactlly automate the core processes that incorporate the organization's spending. It is thereby the perfect starting point for data centralization and management in real-time. This is because every penny that flows via accounts payable and procurement support the goals of the organisation.
Final Say:
As we have reached the end of the blog, it is clear why organisations need a robust ERP implementation strategy. Organizations can easily attain an Optimal Return on Investment with a Successful ERP implementation. The future is digital, data-driven, and fully integrated and calls for an effective  ERP integration strategy for all organizations in today's time. Greater efficiency, profitability, and competitive strength can only be generated from ERP integration. Also, ERP implementation can lead to optimal collaboration, communication, and connections. The integration strategy that a company works on is all that matters. Make sure your business is ready for whatever comes next in context to implementation strategy by investing in the tools, strategy, and training needed to drive a successful ERP integration. Be it the ERP implementation life cycle or ERP implementation strategy; you can rely on exactllyERP as they are the most sought-after in the industry. With this reputed vendor, you can get hands-on the best ERP implementation strategy. Make ERP implementation simple with these experts. To learn about them, you can watch the Free Demo. Contact Us today.
FAQ:
(1) What makes a Successful ERP Implementation?
Structured project management, buy-in from the users at all the levels of the organization and complete transparency is required for a successful ERP implementation.
(2) How do you develop an ERP Strategy?
The steps to developing an ERP strategy include context, the initiation stage, business requirement stage, ERP control & oversight stage, information technology stage, risk factors and success stage and documentation & review stage.
(3) What are the 3 approaches to ERP Integration?
The three approaches to ERP integration are centre-out or MOM-centric, bottom-up automation-centric and ERP-centric approach.
 (4) What is the most critical factor that determines the success of any ERP Implementation? 
Best project management tools, proactive change management, plans for optimizing business processes and clearly described project scope are the critical factors that determine the success of any ERP implementation.
(5) What is ERP Implementation Strategy? 
Discovery & planning, design, development and testing are the steps that an organization needs to follow for making an ERP implementation strategy work.
(6) What does ERP Integration mean?
ERP integration is the synchronization and connection of ERP software systems with other business applications like CRM, EDI, eCommerce, etc.
 (7) How will ERP Integration help in reducing the production time? 
ERP integration decreases the lead times as it streamlines the engineering and quoting process. This enables manufacturers to base the schedule of production on actual numbers and not guesses.
(8) How does ERP Integration work?
ERP integration works by offering organizations a unified view of data and information from varied systems and in real-time and whether the information is originating from other systems or ERP software.
 (9) How does an ERP facilitate Business Process Integration within an organization?
ERP software systems utilize an integrated database for supporting all the business functions within an organization. This helps in facilitating organizational decision-making as well.
 (10) How can ERP improve a company's business performance? 
ERP can boost the business performance of a company by crafting an efficient way of planning and scheduling resources and by optimizing productivity.
(11) What are the types of Strategic Implementation?
The types of strategic implementation include phased rollout, hybrid, the big bang and parallel adoption.
 (12) What are the 7 steps of the Strategic Management Process?
The 7 steps of the strategic management process are setting goals, developing a supporting plan, understanding the requirements for a strategic plan, researching varied ways to attain objectives, executing the strategic plan, choosing the action plan and developing assumptions.