The business world post-COVID-19 shows us a different scenario. Employee time tracking is the lifeblood for several businesses in today's time. It is equally important, like accounting or payroll management. It is because tracking employee time is a thing that touches a few very crucial areas of the business. A business knows how much time the workforce is allotting towards work on which the productivity of the employees will depend. It also helps in keeping track of hitting the deadlines and the budget. But most organizations now work remotely due to the pandemic. It is persuading them to install time tracking software that facilitates tracking the work computer utilization, monitoring their emails and clocking in & out virtually. Digital tools like employee attendance software and employee time tracking software are digital tools that encourage employee engagement and boost productivity levels.
Effect of Remote Working on Employee Time Tracking:
As the world is slowly coping with the COVID-19 pandemic, businesses all over the globe are beginning to reopen. But there are workplace environment challenges that most organizations are facing these days. As a trending alternative, remote working is best for maintaining the protocols of social distancing. But despite the perks, shifting to long-standing remote working comes with grave challenges. Sales orders of organizations are under solemn effect. As employees are not present in the workplace, businesses must discover methods of effectively monitoring employee performance and time. Using employee time tracking software is a must nowadays. HRMS integration acts as an effective operational strategy for tracking and monitoring workforce performance with these digital tools.
Certain Challenges of Employee Time Tracking:
The one thing that is common for every business presently is conducting zoom meetings every day with employees. But this alone cannot facilitate time tracking perfectly. Employee time tracking software is the best digital tool that can help organizations adapt to the developing workforce trends. HRMS software solutions at Exactlly comprise high-end attendance management modules with which HR staff can keep track of the employees who are present and who are absent and for how long easily. 
Why must businesses invest in ERP Projects and Time Tracking Software?
Indeed the way businesses operate in today's time has undergone a massive shift due to the pandemic. But to keep things moving and attain revenue, organizations are investing in time tracking software, and HRMS features list. The managers and HR staff are also taking the initiative to impart employee training to use the digital tools with ease. The way an employee time tracking software simplifies workforce monitoring is discussed below:
Time Tracking from Varied Locations

–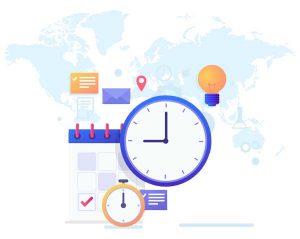 Every organization is not the same, which means accommodating a fully remote workforce might not be possible. There are scenarios where employees can work part-time from the office and part-time from their homes. But enduring attendance management every day is a must. Manually it will become impossible for HR staff to keep a note of the employees who are working and who is not. This is the space where the employee attendance system comes in. With top digital tools like employee time tracking, organizations can maintain synchronization between the procedures of clocking-in and clocking-out even from varied geographical locations.
Mobile Applications for Time Tracking

–
In this age of modern tech, we have mobile applications at our disposal that can largely help in maintaining employee time tracking. User-friendly applications for time tracking allow HR staff to sync all the employee schedules so that all the things remain in front of the eyes. Employees wishing time off can fill some forms. Most importantly, tedious paperwork need not be done by HR staff as the apps automate everything. By unifying all these elements, workforce management takes place at its best.
When searching for a sound employee time tracking software, organizations must go with the one that enables HR managers to calculate workforce accruals as well. These include holiday time, PTO and a lot more. It depends on the duration of service with the organization.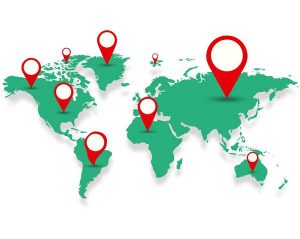 Geo-fencing is nowadays present in several digital tools like employee time tracking. This is a location-based service that employs WiFi, GPS or cellular data for triggering a pre-programmed action. This happens when a smartphone exits or enters a virtual boundary that is positioned around a geographical location. If a business is looking for contactless time tracking software, this is the best option as it largely discards any risks of infection. These systems also function as an effective strategy for cutting back on workforce time fraud like buddy punching.
Hourly time allocation and Payroll Integration –
Within business, different employees make different wages. It is crucial to choose a time tracking software module within the Human Resource Management Software that enables HR personnel to integrate numerous pay rates into the application. Integration with the payroll systems is important so that calculating the remuneration of all employees becomes a breeze.
Managing the team in a better Manner –
Not only for big but small businesses too, time tracking is very important. This acts as a window for letting an organization know the amount of work the teams are proffering. They can even learn whether the entire team or individuals are going beyond their capacity and working. Hence, it is best to take some work off their plates if they feel burnt out. As the teams realize that the organization is employing timesheet data for maintaining a healthy life-work balance, they will perceive this as a positive thing. A motivated and happy team will always present the best results. However, to keep track of which employee or team is working on which project and by the deadline or not, using employee time tracking software is indispensable in today's time.
Generating a record of all the Work –
How will a company owner know which team worked on which project one month back? Even the HR personnel won't be able to discover such information within a short period. But when there is employee time tracking software available, companies can get hands-on automation. These top-notch digital tools help with report generation quickly.
Boosting the way of Working –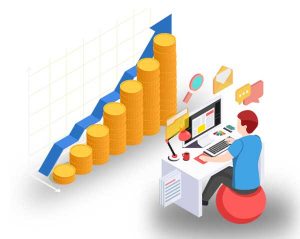 How many hours do the employees of an organization spend in the meetings? Are they spending more time on meetings rather than managing the major priorities? How productive the teams are is tricky to answer when an organization does not have hard data at its disposal. But an employee time tracking software comes with automated timesheets that can let the managers and employees learn things regarding their work habits. Any inefficiency on an employee's part can be eliminated seamlessly through such efforts. However, with that kind of data, boosting the way teams operate is also possible. Saving billable hours is convenient by keeping a check on all the internal processes. Working closely with the teams is possible for streamlining them.
Final Say:
Workplace digitalization could never take place in the same manner as it is occurring now post COVID-19. But now, this era will also witness a steady rise in remote working inclinations. This will call for effective employee time tracking strategies. Time tracking software helps in making intelligent decisions. An employee time tracking software also helps business owners to understand where they stand.
Similarly, with employee attendance software, all the time-off, sick leaves, vacation leaves and benefits can be calculated directly with the payroll. With automation, HR staff can eliminate much of the workload that goes into manual paperwork with software like exactllyHRMS. The Free Demo will show how time tracking becomes painless with the best software systems. Contact Us today.
FAQ:
(1) How can I track my Employees time?
Tracking employees time is possible with employee time tracking software that includes project management, productivity analysis and employee monitoring.
(2) Are employee timesheets confidential?
Whether a timesheet is to be kept confidential or not depends on the state or country. It will also depend on the information that is covered inside the timesheet.
(3) How does a time Tracking Software work?
Depending on the project managers and project requirements, business owners through time tracking software can track the hours worked by employees and record them. 
(4) How do you keep track of Employee Projects?
To keep track of employee projects and to generate reports upon client requirements instantly, using time tracking software is a must for organizations.
(5) How are Employers monitoring their Employees?
Employers monitor their employees with the help of digital tools like time tracking software that helps record and track the employees' digital activities.
(6) How do you manage Employee Timekeeping?
Managing employee timekeeping is possible by installing time tracking software. This kind of software utilizes cloud computing for storing all data.
(7) How do I keep track of my Employee Payroll?
Payroll software is integrated with sound attendance management systems for keeping track of absentee hours and overtime pay rates.
(8) Are you allowed to track your Employees?
In some states, organizations can track the activities of the employees while they are within office premises with the help of time tracking software.
(9) How do I track an Employee's location?
The GPS tracking feature within employee time tracking software helps employers to learn about the employee's location. However, employees must be aware that their location is being tracked.
(10) How to track Employee's Attendance?
An employee attendance digital tool helps business owners to maintain the perfect records of employees during their working hours.