Can organizations afford to lose dedicated and smart employees? Given the current competition, the answer is NO. In fact, organizations need more and more employees who can look beyond the dominion of possibilities and challenge the set norms. The employees must always be ready to offer their 100% every single day. But the same level of dedication cannot be expected from every employee. An organization can combat such situations when it nurtures its employees by understanding the difference between employee satisfaction and employee engagement. There are various distinctions between employee engagement and employee satisfaction through both seem like the same. Stay tuned to know more.
Description:
To understand the differences between employee engagement and employee satisfaction, it is vital to know what these terms mean. For instance, employers will always anticipate employees who show utter dedication and offer productivity at all times. It is only possible when they enjoy the work they do. However, this never means that they are satisfied employees.
Employee satisfaction ensures that employees are always content with the jobs that include work-life balance and compensation. They might not feel engaged though. These employees are satiated with the present business processes.
Employee engagement means that employees are driven and passionate. They always have a strong role to play in the success of the organization they are associated with. Engaged employees always try to boost the present business processes. Engaged employees will always add worth to their respective position and the business as well.
A small business will always seek team engagement. It will require employees who will go beyond delivering not just 100% productivity but also innovative ideas. However, a small business can always consider employee satisfaction as a stepping stone for achieving employee engagement. Engaged employees must always be content with the jobs they are associated with.
Employee Engagement and Employee Satisfaction Differences:
Workplace disengagement from employees' end can cost an organization a lot. But organizations can make their employees more engaged if they appreciate them more. They can do this by decreasing the gap between employee satisfaction and employee engagement.
We already know how employee engagement guarantees productivity. But in order to get hands-on productive employees, they must feel satisfied. Both are in a way interconnected and intertwined. Now it is time to reach the crux. So the main question over here is learning the correct way of catering to the satisfaction factor.
Organizations can understand employee engagement and employee satisfaction better by grasping the theory of Motivation-Hygiene.
Hygiene factors are linked with
employee satisfaction
. These incorporate:

Employees will automatically experience dissatisfaction and frustration if the organization follows strict policies. Company culture is important as it indicates the personality of an organization.
Any employee will feel dissatisfaction if he/she has the constant anxiety and fright of losing the job. It is important to make them feel safe at all times.
This point is self-explanatory in itself. Of course, an employee will feel contentment if they receive hefty pay at the end of the month with added benefits. However, remuneration is not always equivalent to satisfaction. Employees who are not happy with the work they are doing can never feel satisfaction.
The working environment that an organization creates for its employees must be healthy at all times. This incorporates both mental and physical aspects. Employees must never feel lethargic or uninterested when they visit the workplace. Instead, they must be keen to join work each day for delivering the best performance. Making the environment happy and subtle is advisable.
These factors can never guarantee employee satisfaction. However, organizations that are unable to fulfil these will definitely cultivate dissatisfied employees and it is the last thing they will want.
Motivation factors are linked closely to
employee engagement
. These incorporate:

When employees carry the capability of taking accountability and ownership, it will automatically boost their productivity and motivation.
It can't be stressed enough how important employee recognition is. When the efforts of an employee are recognized and appreciated, automatically employee engagement will increase.
As employees keep on delivering work on a regular basis, not just appreciation but they must feel that their career is growing.
An employee can be given a pile of work but still, he/she cannot deliver good work if they do not find any meaning. The organization must run in a way that the employees feel motivated to bring the best version of them to work.
Increase Employee Engagement with HRMS:
As per a survey, 60% of the workforce never experience appreciation while they are at work. This directly indicates that more than half of the entire workforce in organizations believes that they do not receive value for their efforts. Temporary increments, perks and bonuses can boost an employee's morale temporarily and lead to momentary employee satisfaction. However, these will be unsuccessful in the long run. This will also lead to poor employee engagement that can never benefit an organization. When the levels of employee engagement are low, these will affect the productivity of a company. It will ultimately lead to the retention of skilled employees in the organization. This makes it crucial for marketers to capitalize on the numerous advantages that can be ensured via elevated engagement levels.
Maintaining work engagement within an organization now becomes highly attainable with HRMS integration. When seeking the best employee engagement strategies, it is best to implement Human Resource Management Software. Topnotch vendors like Exactlly aim to boost engagement levels for organizations with these advanced technologies.
Performance Management System –
Working week after week can be exhausting for any employee. But if they receive constructive feedback, it will urge them to perform better. A sound performance management system continuously offers objective information to employees regarding their performance. Organizations can easily install HRMS after learning all the HRMS features list for getting hands-on such systems. Not only can they guarantee work satisfaction for employees in this manner but they can even hold periodic meetings with the workforce for offering constructive feedback. Coaching and mentoring are two other important ways of offering performance management reviews to employees about boosting work productivity.
The sole purpose of maintaining employee engagement in an organization is for employees to deliver optimum productivity. However, many times companies are not able to achieve this. Regulation of the work timing of the workforce in a well-organized manner is important for promoting workplace productivity.
Assigning employees convenient shifts as per their requisites is important. However, in an organization, there can be thousands of employees that call for a unified system like HRMS for maintaining shift planning. Software solutions like these help in forming uniformed shift policies. Also, when employees are offered work from home options for working, it will boost employee engagement. Maintaining work timing and responding to other team members becomes hassle-free with HR software. An employee attendance system that is found within HRMS software modules is even more beneficial for organizations. The attendance management system keeps the organization notified about the employees who are working and the ones on leave.
Reimbursement Management –
Sometimes employees end up spending money from their own pocket on company-related tasks. But when the administrative procedures are complex, employees can feel difficulty in reclaiming the money. This leaves the workforce demotivated. Here employee satisfaction is out of the question so we can well understand how less employee engagement will be in these situations. However, getting hands-on on a seamless and quick reimbursement procedure is possible with the help of HR software.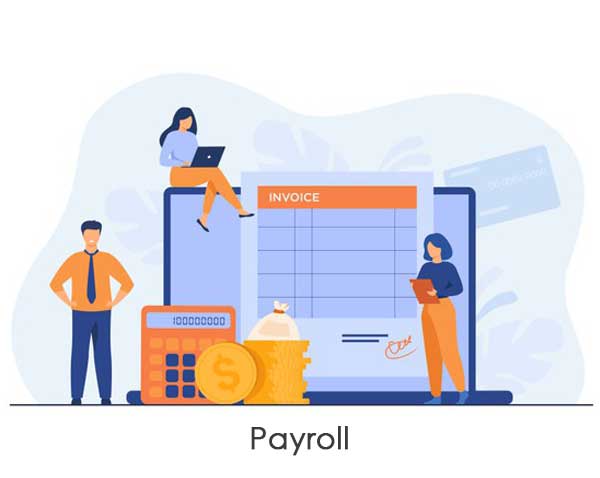 No matter how driven or passionate an employee is, without proper remuneration, no organization can drive employee engagement. The compensation system of all organizations must be timely and at par with the industry standards. But for so many employees, maintaining correct records manually becomes time-consuming. Several employees work overtime as well whose compensation needs to be calculated perfectly. Organizations can ensure this with the implementation of the HRMS software. When employees feel that the management is paying them correctly and on time, they will be more passionate about their work. This will again lead to engagement among employees.
Enterprise Social Networking –
HRMS integration enables organizations to offer an internal integrated platform to their employees where they can connect over work-related concerns. It will help in promoting better communication and there will be no hindrances. The enterprise social networking system can help employees to engage in fruitful interactions. They can also brainstorm ideas together that will again lead to business growth.
Final Say:
An organization can only reach the next level when it brings employee engagement and not just employee satisfaction. Few investments by the organization for cultivating engagement can prove to be advantageous in the long run. Strengthening the organization's foundation is important which is possible with the help of HR software. A happier workforce is only attainable when an organization learns to combat the gap that lies between employee satisfaction and employee engagement. The bottom line of any organization can be made sound by investing in software like exactllyHRMS. From the Free Demo, organizations can derive more information. Contact Us today.
FAQ:
(1) What is the meaning of Employee Engagement?
Employee engagement refers to the level to which the workforce feels passionate about their work. Employee engagement is the biggest factor for driving performance.
(2) What is the meaning of Employee Satisfaction?
Employee satisfaction also addressed as job satisfaction is the level to which an employee feels content with the job. Satisfaction is all about what an employee anticipates from his job and what the employee actually receives.
(3) What is the difference between Job Satisfaction and Job Involvement?
Job satisfaction is the enjoyment that an employee experiences while working in an organization. On the other hand, job involvement is the degree to which an individual can be recognized with a specific job in a company.
(4) What factors might contribute to Job Satisfaction and Job Engagement?
The factors that can contribute to job satisfaction and engagement are compensation benefits and packages, company values and workplace culture, networking prospects with colleagues, job employee fit, growth and career opportunities and a lot more.
(5) What are examples of Employee Engagement?
Some of the examples of employee engagement are encouraging personal projects, encouraging charity, assigning company values, assigning a mentor for newcomers, having team photos and a lot more.
(6) What are the principles of Employee Engagement?
The principles of employee engagement are beginning with a strategy, involving more employees for their support, offering employees proper reasoning for doing things, communicating the metrics for offering people motivation and a lot more.
(7) What are the benefits of Employee Engagement?
The benefits of employee engagement are lower absenteeism, better employee loyalty, boosted employee safety, more employee satisfaction, higher retention and a lot more.
(8) What are the primary causes of high Employee Engagement?
The primary causes of high employee engagement are autonomy, career development prospects, inspiration, adopting a learning culture, honesty and transparency, flexibility and a lot more.
(9) What are the three key elements of Employee Engagement?
The three key elements of employee engagement are very important. The first one is validation, the second is recognition and the third is feedback.
(10) Why is Employee Engagement essential to a Satisfied Workforce?
Engaging employees is crucial for retaining valuable expertise. Disengaged employees will always quit their job.