Businesses that are operating post-COVID19 need to undergo several changes. Some changes were beneficial while others were troublesome such as people working from home. Hence businesses are constantly seeking expanded opportunities for offering value. Relying on the bulky and slow-paced VPN technology can put businesses in more challenges in regards to transitioning to WFH. Time moving is very important for all distribution and manufacturing companies of today's time. For that, they have to emphasize automation and process automation with technology like cloud based ERP software. Over the past few years, the customer anticipations of the distributors have transformed. As companies make the shift to cloud ERP software, they are making a conscious effort of staying ahead of all competitors. In this blog post, we will also cover the various cloud based ERP functions and the potential of cloud based ERP for small business. Making the shift is necessary for better businSales Order ess advancement.
Getting Hands-On More Opportunities with Cloud ERP: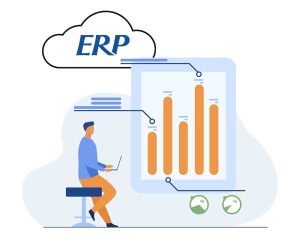 Customers in the present time have fewer amounts of resources at the plant sites that are making them seek turnkey prospects from the distributors. When an organization is engaging with ERP moving distributors like Exactlly, it can get hold of data analytics abilities as well. These capabilities help automate all the processes in a more convenient manner. The shift to ERP software will also mean that there will be zero duplicate activities. Most importantly, ERP functions will also help a business in focusing on time-saving on the back end and putting efforts into positions, service and sales that will generate revenue. Every organization must implement systems that can provide the best experience not only for customers but for the employees as well. By this, they are bullet-proofing their future and can carry on with their business processes irrespective of the situation in the country.
Making Business More Agile And Intelligent With Cloud-based ERP:
In the constantly changing global market, it is imperative that distributors and manufacturing companies use bigger data amounts efficiently for making their businesses more agile. With these companies, ERP in the retail industry and ERP in the construction industry can largely give a boost to all the operations that are carried out on a day-to-day basis. Decreasing inventory and enhancing operations are two other vital cloud-based ERP functions that can take any company towards a better number of sales order thereby augmenting profitability.
As more organizations adopt cloud-based ERP software, they get a chance of bringing their own know-how and intelligence into all the sales situations. Cloud ERP has the potential of rolling out faster which is not the case with on-premise systems. Personalization is also something that takes place conveniently with these systems and also these carry more potential of adoption rate enhancement. Presently there is a bombardment of cloud platforms that the world is witnessing and this is leading industry analysts to foresee the future growth for ERP software solutions for various types of manufacturing companies. All this clearly displays the reason behind the demand for these software solutions.
Notable Advantages Of Cloud ERP:
The best cloud ERP software Kolkata provides benefits like:
The reason why cloud based ERP software is a sought-after software option for most organizations these days is that these help in decreasing IT outlays to large extents. This incorporates life cycle expenditure, infrastructure, especially when compared to the high prices linked with conventional on-premise ERP software systems.
Cloud based ERP for small business is perfect for storing, implementing and accessing bigger data amounts. The capability of accessing "big data" is a very big factor behind the development of cloud-based software.
Offering on-demand and Real-Time Access to Resources and Data –
The cloud ERP offers access to resources and data that are already stored in the cloud. Every department with this feature irrespective of the step they are in the supply chain can respond quickly to dynamic business requirements.
Organizations can measure the effectiveness of cloud based ERP functions with the eventual development of project workloads. This is a very demanding requisite for manufacturing enterprises. The hardware and software requisites are also expansible in the cloud.
A Single Application for Running the Business –
A cloud based ERP software is an integrated, personalized and intelligent application that merges seamlessly with business procedures and boosts visibility for ideal decision-making and spreads collaborative processes to the consumers.
When business processes get integrated because of cloud ERP and ERP business collaboration, organizations can witness quicker innovation, better productivity and also efficiencies. Mobile assimilation is also a benefit that has been experienced recently. With this, the workforce can access data and transmute it in intelligent decisions from almost any device.
What Is The Best Thing Regarding The Cloud based ERP?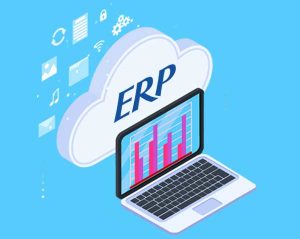 When a business operates in the cloud, it will automatically be a better business. As organizations shift their enterprise software to a reliable, efficient and safe cloud system like cloud based ERP, they can emphasize the areas that are the most crucial. Employee training can be given easily when managers implement new ERP projects within the organization. With the cloud there is no need to be concerned regarding backups, verifying the backups and security. Also, off-site storage is very convenient with the cloud. Keeping up with software and hardware maintenance is also no longer a hassle. Organizations that worry about data and downtime can take a sigh of relief from ERP software. This is because the processes of software upgrades and hardware troubleshooting become easy when operating on the cloud.
Why do you need to be on the Cloud as a Distributor?
The cloud to date has proved to do many things excellently. Starting from simplifying the processes across the organization, enhancing the cash flow and boosting business capabilities; the cloud can do it all. It is much more dependable than any hardware that an organization is operating with on board. When you are a distributor and contemplating making the shift to the cloud, you must do it instantly. With the cloud, you have fewer errands to run but more reliability and security to gain. It will offer you and your organization more time for your priorities, workforce and customers.
Final Say:
Indeed when it comes to on-premise deployments, organizations get the confidence of keeping the data on servers but it comes with a cost. The cost is the expenditure of the IT team and various other resources. With this, they will simply try to cope with the software and hardware whereas in this time period they could have focused on areas that could be a big thing for the business as well as the customers. But it is completely different and better with ERP. With cloud ERP, the hardware is not in sight and is out of your way. The cloud based ERP for small businesses are systems that are managed by squads of experts whose objective is system uptime. This frees up space for focusing on growth. The best part about ERP functions is that everyone within an organization can witness the same information and can function as per a single version. When it comes to the best cloud based ERP software in Kolkata, collaboration becomes quicker and free of any sort of confusion. This decreases complexity while enhancing business performance. If you are seeking growth or if your organization is already growing, you need an exactllyERP software solution. Watch the Free Demo understand how this software can enhance capacity for your business. Contact Us today.
FAQ:
(1) How is Cloud Computing applied in ERP?
Cloud ERP system is a software as a service that enables users to access ERP software over the web. Organizations can scale business productivity with the correct cloud provider.
(2) When might a firm use a Cloud-Based ERP?
When there is a need for robust data security and the best business intelligence, firms can think of implementing an ERP.
(3) What is ERP in distribution?
The main tool that distributors and wholesalers apply is ERP as it helps them in incorporating the everyday operations into one distribution solution.
(4) What is ERP in the Cloud?
Cloud ERP is an ERP system that operates on a reputed vendor's cloud platform in opposition to the on-premise network. Organizations to access only need a browser and a connection.
(5) Which operations can be done on Cloud ERP?
Bringing data in one place, substituting legacy systems, getting an all-inclusive overview of every department is the operations that can be done on the cloud.
(6) How do you select and implement an ERP system?
Receiving support from upper management, drafting an extensive list of the requisites before starting, evaluating options prior to selecting the ERP system is the way of selecting and implementing an ERP system.
(7) What are the advantages of Cloud ERP?
Scalability, flexibility, and convenience of coping with innovation are the benefits of cloud ERP.
(8) Why do you think it is so difficult to find successful ERP Implementation?
One of the biggest reasons for the failure of ERP implementation is the absence of communication which is largely seen in the contemporary business environment.
(9) Where is the data stored in the Cloud?
The applications and data when an organization is on the cloud are stored in the server space.
(10) What are the modules in the ERP System? 
Manufacturing, supply chain management, finance, CRM, procurement, order management are the modules in the ERP system.
(11) How do you think Cloud Computing will help ERP Implementations find success?
Cloud computing can be beneficial for successful ERP implementations as it boosts data visibility. Enabling mobility cloud ERP lets users access information from any device.
(12) Which is the function of ERP?
The function of ERP is to be the catalyst for information sharing, decision making and business planning on an enterprise-level basis.