Almost every business in today's time is aware of the worth of robust workforce management strategies. The lessons that these businesses have achieved are now paving the way for the generation of better processes across every schedule intensive industry. Businesses with a proper workforce management system can foresee and optimize staffing levels along with complying with new regulations in regards to social distancing while at the same time keeping the employees safe and productive. We are in an era that demands businesses to get a hands-on digital workforce management system. Workforce management software lets businesses engage the talent and time of their employees with all the available systems and processes. To buy the best workforce management software, we need to go through a thorough checklist inclusion that we will discuss in this blog post.  Stay tuned. 
Overview Of Workforce Management Software:
The HR department for any company is important as they are regarded as the front line members. The productivity of the HR department can have a direct effect on business performance. But how does it happen? It is through quality hiring. One of the most important goals of HR is to conduct perfect talent hiring, manage staffing, workforce and a lot more. This is the reason why organizations are now investing in tools such as workforce management. But how much an organization can benefit from purchasing workforce management software only depends on the software itself. For instance, the best workforce management software is available at Exactlly that helps businesses in the automatic collection of the workforce attendance time and allotment. It can be described as a program that assists with automated human resource operations. A workforce management system includes automating repetitive and consuming tasks for the Human Resource Department. Activities such as attending the entire leave request from every employee payroll and generating employee reports are vulnerable to errors and demand a lot of time from the HR department. However, this can be assisted by sound workforce management software that helps in developing a proper talent base at the organization thereby maintaining productivity. The workforce management system permits the HR department to track workforce data from any location. 
Best Workforce Management Software Buying Checklist:
Are you thinking of buying workforce software for your organization? Just how an organization needs to go through the HRMS features list before buying human resource management software is the same with the workforce management software as well.  Purchasing workforce management system calls for taking a thorough look at the checklist inclusion: 
The parameters that every organization must gaze into before buying workforce management software is as follows: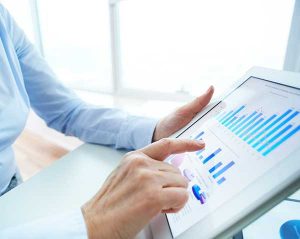 A digital workforce management software enables organizations and HR departments to get hold of one-click reporting that can save huge amounts of hours. The reports that are highly crucial during a meeting or payroll might incorporate mistakes if generated manually. But workforce management software comes with the feature of customized report generation for the workforce that carries out attendance, leaves and a lot more with precision.
Shift and Attendance Management

–
The workforce Management System software that you choose will also help your organization with attendance management. In fact, a workforce management system acts as an excellent employee attendance system as the system can track workforce overtime and hours every day with accuracy. This guarantees correct payroll calculation. If you want the organization to get hands-on payroll systems then it is important to choose software that offers an effective attendance and shift scheduling reading.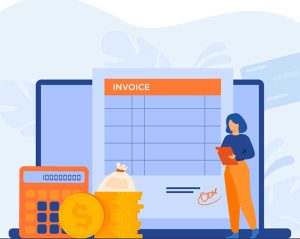 Time and again it has been proved that whenever any enterprise, startup or organization has gone for HRMS integration it has always experienced benefits. For instance, a workforce management system is highly known for its features. One of its main attributes is the inbuilt payroll solution that can conduct monthly workforce payroll without any miscalculation or hassle. It becomes a lot more flexible with online availability and the Human Resource Department can conduct pay off from anywhere and anytime.
Organizations in the current times are actively seeking HR software that comes with cloud availability. This is also available in a workforce management system where the cloud-based HRMS system brings the activities and data of your organization beneath a single platform such as a mobile application. When it comes to cloud workforce management software then there are a lot of benefits associated with data backup and security as well.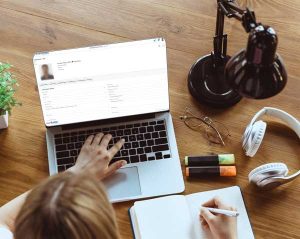 The best part about the digital workforce management software is its employee portal. The employee service portal is very important for workforce handling and improved employee experience and also develops a strong bond between the HR and the employees. Also query management and leave management becomes a lot more convenient with this kind of portal. Employees with this kind of portal can apply for leaves themselves and also check payslips via the portal.
What are the Key Takeaways
?
The key takeaways are as follows: 
A workforce management system enables organizations to automate time-off requests, manage absences, optimize scheduling, and more.

The workforce management software can monitor compliance with local labour and federal laws.

Advanced digital workforce management software can predict demand depending on historical data and assists in creating workforce plans.

A workforce management software can also help with contact tracing that helps in keeping the entire workforce healthy and safe

Performance monitoring, employee feedback and training help in keeping the workforce engaged and simultaneous improvement also take place.
Final Say:
If you have made up your mind to adopt sound workforce management software then your search ends over here. exactllyHRMS is the best virtual all in one workforce management system that carries the potential of enhancing the business workflows and performance. This kind of digital workforce management system is loaded with new age and intuitive features. Purchasing the right workforce management system is important for all kinds of a small and big organization of today's time. It is possible to buy the best workforce management software in Kolkata online these days. The option for availing of a Free Demo is open where you can first go through the pricing and the features for deciding whether the software is the one for your organization or not. Contact Us for further consultations. 
FAQ:
(1) How to choose Workforce Management Software?
An organization can choose workforce management software by taking a few factors into account like software integration, ease of mobility and use, better functionality, employee management, etc.
(2) What is Workforce Management Software?
Workforce management software is the umbrella term for mobile and desktop programs that assist a business in managing staff scheduling. This software helps in boosting overall efficiency.
(3) What is a Workforce Management Solution?
A workforce management solution is a bunch of tools that organizations employ for enhancing overall productivity among the entire workforce. 
(4) What is a Workforce System?
A workforce system is an incorporated set of procedures that an organization uses for optimizing the productivity of the workforce. It includes effectively forecasting the labour requisites. 
(5) What is Mobile Workforce Management Software?
MWM or mobile workforce management is a classification of the system and the linked services utilized for managing employees who work outside the organization premises. 
(6) What is a Workforce Management Strategy? 
The workforce management strategy emphasizes the activities that are needed to sustain and manage a cost-effective, happy and productive workforce.
(7) What is included in Workforce Management? 
The important elements that are included in workforce management are employee engagement, workforce management agent scheduling, time, attendance and payroll records, Performance management and a lot more.
(8) Why is Workforce Management Important?
Workforce management is crucial as these systems make sure that organizations never miss intricate details of their business requirements. When every task is completed, there will be an increase in profits.
(9) What are the 5 Key Elements of Workforce Planning?
The 5 key elements of workforce planning are set, analyse, develop, implement and monitor. These are the steps needed for effective workforce planning.
(10) What is the first step in Workforce Planning?
The first step in workforce planning is the carrying out of environmental analysis that comprises dealing with external and internal variables that are or might impact the business.
(11) What are the 3 Key Issues for Strategic Workforce Planning?
The 3 key issues for strategic workforce planning are identifying the workforce issues, discovering the workforce objectives and identifying the workforce strategies.