A lot of companies today are people-centric. This means that they are not dependent on mechanical outputs or processes but the workforce's knowledge and expertise. Traditional ERP that is mainly designed for resource management and industrial processes cannot completely fulfil their needs. People-centric management is challenging as the problems are counterproductive, showing a need for radical solutions. It is the right time to develop a people-centric ERP that prevents the employees from putting their time on data management and paperwork. Modern ERP software can help businesses in keeping the computer systems content. There is a need for a pervasive ERP platform within an organization that is somewhat invisible. 
Traditional ERPs & Asset-Centric Businesses:
The manufacturing industry is driven by automation and machines, while people drive the service industry. Professional service enterprises such as tax consulting, retail stores, facilities management, constructions and legal services are people-centric businesses. These companies can generate revenue only because of the people. But there are challenges too with these businesses. Business engagements are complex along with multi-region manifestation that needs various skill sets. It also means numerous engagement types and bill rates.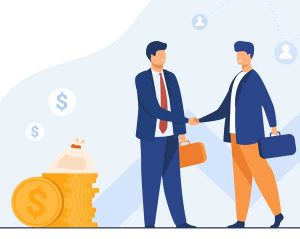 Amidst all the complex billing rules and the need to recruit extra manpower, it will be hard to manage things without a powerful performance management system. Deriving business value with traditional ERP is exceptionally challenging. But the ERP software that is specifically designed for maintaining people-centric management can seamlessly look over every process. It won't be putting any effect on the sales order.  
There is a need for top-notch ERP in the retail industry, and ERP in the construction industry as these are people-centric businesses. Services ERP from Exactlly covers everything that incorporates the total spectrum of performance management, expense management, invoicing, timesheet, supple billing engine, leave, recruitment, payroll, and many more. Hence, an ERP system is the perfect automation solution for these businesses. The capacity of traditional ERP is not adequate for supporting these businesses.  
Matching The Intelligence:
Indeed the intelligence of people cannot be matched with that of machines. But when it comes to people-centric ERP, this technology is equal to that intelligence. We can think of people-centric ERP business collaboration in this way – here, people do not have to be in front of the computer systems for manually entering data. Instead, the transactions will be brought to them on a device of their preference and time.  
If we talk about the core of enterprise resource planning solutions, it is nothing but timesheets to cater to the people-centric businesses aptly. But traditional ERP systems do not contain this. New-age ERP software allows the users to log in to the timesheets by using their email id. Employee training is simple with the current systems. But the users need to enter the proper hours and develop new entries depending on the relevance. 
Taking the plunge into new-age ERP projects can help businesses unlock more business value. How it does is listed below: 
Creating real-time and end-to-end visibility

Empowering a worldwide workforce that is smeared across numerous locations

Employing one true source for all the transactional and operational information

Planning workforce project allocations, obtaining revenue vs. timesheet accruals depending on accurate and detailed forecasts, etc.
Must-Have Functionalities In People-Centric ERP Software:
The functionalities of modern ERP projects are as follows: 
By this functionality, people-centric businesses can leverage cultured technological capabilities and get hands-on round the clock ERP availability along with the latest updates and product features with low capital expenditure 
Single screen for every Transaction

–
With this, users will not have to shuttle between various tabs for completing tasks. Eventually, it will result in better productivity.
Integration of every functional aspect on one Unified Interface

–
It is vital to bring together functionalities spanning resource planning, human resources, recruiting and sourcing, billing, project allocations, and many more in one single platform. This will enable seamless functioning between various departments
Mobility across various devices

– 
Any ERP software meant for people-centric management can be accessed 24*7 with the help of tablets, wearable devices, mobile, etc. This is exceptionally vital for making real-time and insightful decisions.
Users can receive help across varied touchpoints with this. This proactively prompts the users with information, and they are guided to the upcoming steps. This makes the utilization of ERP software highly intuitive.
Redefining ERP:
The enormous backdrop of traditional ERP is that these systems always depend on resource types and fixed processes. It has only been a few years that flexible and advanced technology exists. But now we have far-reaching cloud technology, the singularity of "hyper scaling", and the soaring of everything as a service products model. So now, organizations have the exclusive opportunity to leverage intelligent and flexible technological principles for developing adaptable ERP systems as per the end-user requirements.
Monolithic systems coerce individuals' actions, but bringing technological changes will help them shift towards a responsive service model. But there are essential principles behind it: customization, Artificial Intelligence, automation, micro-services, and Machine Learning. 
What is Automation?
Businesses manage several routine administrative tasks, which might be crucial to the lights on functions of a company, but these add no extra value. Automating these actions by developing simple rule-sets, takes the burden off the shoulders of admin people at every stage of the company. It offers the freedom to conduct value-added work and moves the administration role in the direction of exception handling. 
Machine Learning and Artificial Intelligence:
These are the technologies that have two transformative consequences on the methods new technologies are created. First, these technologies are keys to enabling automation. This help offers the decision-making foundation for automated workflows and constantly boost models for managing novel situations. Secondly, these technologies are also enabling software for managing complex and more significant data sources autonomously. 
Final Say:
More and more businesses now emphasize more on people, so the number of people-centric companies is more nowadays. This is compelling organizations to enable the workforce with the correct solutions such as modern ERP software by shifting from traditional ERP systems. This is for leveraging the experience and expertise of people in driving the bottom-line and top-line numbers. When it comes to people-centric management, there is a need for solutions for helping the workforce engage in meaningful work. This is the space where the use of people-centric ERP software is gaining momentum. Starting from accommodating new regulations, responding to transforming customer expectations and leveraging innovations, the software can do it all. People-centric businesses can now get hands-on more opportunities faster with exactllyERP software systems. To know more about these solutions, watch the Free Demo. Then, Contact Us to learn how these systems integrate with the existing ones.  
FAQ:
(1) What are the 5 elements of a standard ERP?
The 5 elements of a standard ERP are Human Resources, Business Intelligence, Inventory Management, Customer Relationship Management and Supply Chain Management.
(2) What are the benefits of ERP?
The benefits of ERP include customization and modularity, better cash flow, better business reporting, business procedure enhancements, better inventory costs and a lot more.
(3) What is the ERP life cycle?
The ERP life cycle is about the duration of a system for which it is remaining usable. ERP life cycles follow the criterion like optimization, decaying performance, ERP rollout, etc.
(4) What is the heart of any ERP system?
The database is the heart of any ERP system.
(5) What is the traditional ERP life cycle? 
The traditional ERP life cycle includes steps like defining the initialization and scope, analysis design, operation, acquisition stage, implementation, etc.
(6) What is the focus of traditional ERP?
The focus of traditional ERP is covering all the aspects of an organization as a single massive platform.
 (7) What are the types of ERP? 
The types of ERP are generalist ERP, vertical ERP, small business ERP, open-source ERP, etc.
(8) What are the basic features of ERP? 
The basic features of ERP are accounting, automation, reporting, visibility and tracking, data analysis, human resource management and a lot more.
(9) What are the applications of ERP? 
The applications of ERP are migration, customization, functional consulting, interface programming, program management, upgrade, functional consulting and a lot more.
(10) Who are the Primary users of the ERP System?
The primary users of the ERP system are people from Finance, Manufacturing, Human Resources, Customer Service, Logistics, Construction, etc.
(11) Which is the first phase in ERP Implementation? 
The first phase in ERP implementation is planning and discovery. Every ERP project commences with a planning and discovery page that incorporates picking a system and researching, setting up project teams and describing detailed system requisites.
(12) What are the three major categories of Challenges for ERP?
 The three major categories of challenges for ERP are sufficient testing, adequate training, and maintenance cost.