The one thing that is transmuting the way businesses store data is cloud technology. Starting from social media to internet-based email, most people utilize this regularly. Simultaneously more organizations are looking for HRMS on cloud software solutions for vital business areas as this will enhance efficiency to a large extent. Data centralization is one of the most notable benefits of cloud computing. Businesses can become flawless in their operation and access data easily with workforce management software. Especially if you look at HR operations, we will realize how important it is to have workforce data in a single location. Cloud HR software carries the potential of transforming the entire company culture. Maintaining workforce management efficiency for even small businesses is also very important.
Improving Workforce Management with five Important Steps: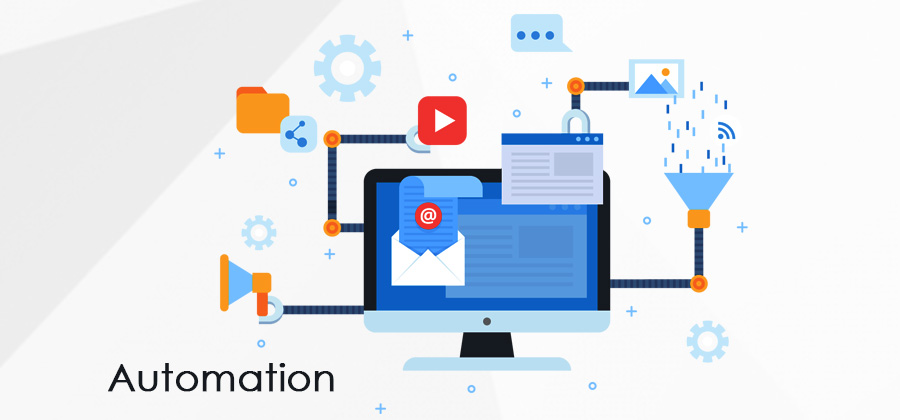 Presently, there is no single cloud HR software we will find that does not include intelligent automation functionalities. The best HRMS on cloud software solution is the one that fits well for a broad array of flexible shifts, offers insightful views of the employees, provides real-time views of the skill sets of the workforce and helps in driving operational efficiency and boosting performance.
Leave Management and Time Tracking

–
Every employee will request a leave in whichever organization they work at once in a while. When they log in to work and the time they log off, and even if they are working overtime, such information matters a lot when an organization wants to know where it stands with its employees. Similarly, the organization must be able to appreciate the efforts of every employee. However, keeping track of the time always is not feasible manually. Here is space where cloud HR software will come to use. The payroll software comes with an easy-to-understand time tracking module that helps in automating the complete leave management process. This helps in decreasing the complexities that are associated with manual work and leave requested by the workforce. Such software systems decrease the work of HR admin to a large extent. These systems are the best for proper workforce management.
Analytics and Detailed Reporting

–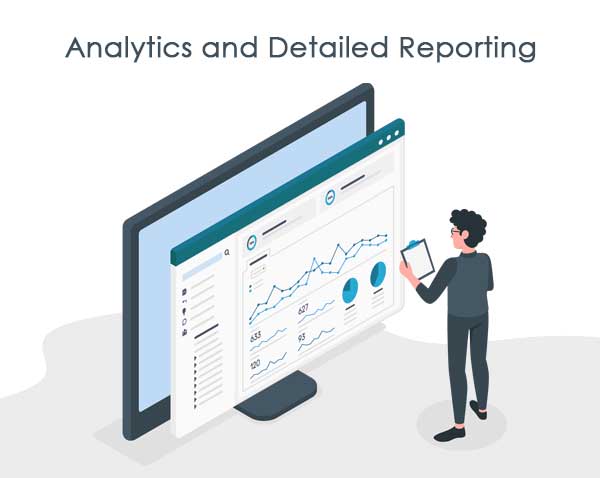 Tracking, recording, and managing attendance and time details of every employee is now easy with cloud HR solutions. Admin no longer needs to conduct time-consuming manual tasks for this. They can instantly get a hold of real-time workforce data with these software solutions. Such resources like cloud HR software must be employed to the fullest as they help keep a check on workforce availability via the SS portal or self-service portal. Saving efforts and time is possible with workforce management software that the HR administration experts usually use to spend on daily chores. Approving leave requests fast is also possible, and only with one click tracking leave patterns is also conceivable.
Attendance management for any organization is very important. The employee attendance system helps a company determine whether all the employees are reporting to work every day and on time. The complete procedure of managing, recording, and tracking attendance and workforce time can be simplified with cloud HR software. The software solutions like HRMS on cloud also help get hands-on, thorough MIS reports of the workforce attendance pattern only with some clicks.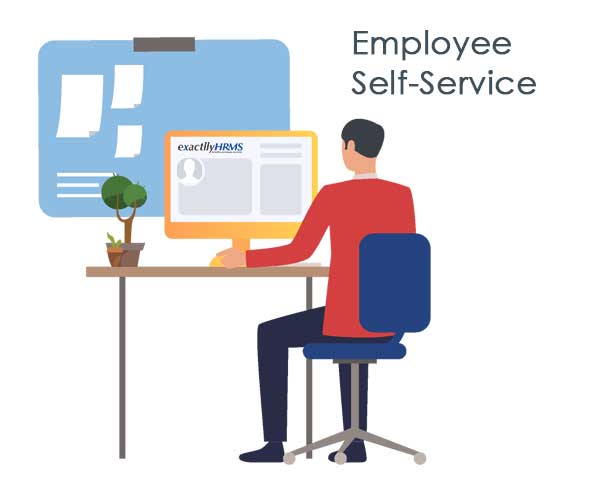 Every employee within a business must check and update personal information like applying for leaves and downloading payslips on their own and seamlessly. Businesses can ensure this for the employees by implementing a cloud HR software that brings the employee self-service module with itself. An employee can update any detail right from his or her smartphone with this kind of technology. By doing this, a company will move in the correct direction for complete employee empowerment. HRMS on cloud is a boon for every business in today's time. Organizations must buy from reliable vendors like Exactlly that are the most reputed software provider of the town.
Real-Time Performance Assessment

–
Learning the ins and outs of the performance of every employee is important for any organization. One of the most important functions of HR is to evaluate employee performance. But assessments include limitless paperwork and take a considerable amount of time for gathering data. This is not the case anymore with cloud data software solutions where a business can track the performance of the workforce in real-time and automatically. HRMS integration always assists the human resource team in positioning the new systems in the correct place or even offering additional training within a short period. With cloud-based software or workforce management software, HR process automation is possible, but it offers more time to HR admins for emphasizing more on strategic initiatives. HR executives no longer need to be concerned regarding benefit changes, launching performance feedback, status changes, and a lot more.
Employee Engagement at its best

–
Bringing complete employee engagement is now simple for most businesses as now they can utilize human resource management software like cloud HR solutions. This is because these systems work by merging the powers of mobile technology and big data for engaging employees and brings in a wide array of HRMS features list. For instance, with certain tools, HR professionals can send pulse surveys to the workforce for gathering feedback about how the organization can serve the workforce better. The HRMS on cloud system helps with employee payroll management and in tracking hours. HR teams in the last few years have learned how workforce management is the most vital source for competitive benefit. Engagement helps in driving knowledge-sharing, business agility, high customer satisfaction levels, interest from the fresh applicants, and a lot more. HR software can augment long-standing retention and soften the entire workplace.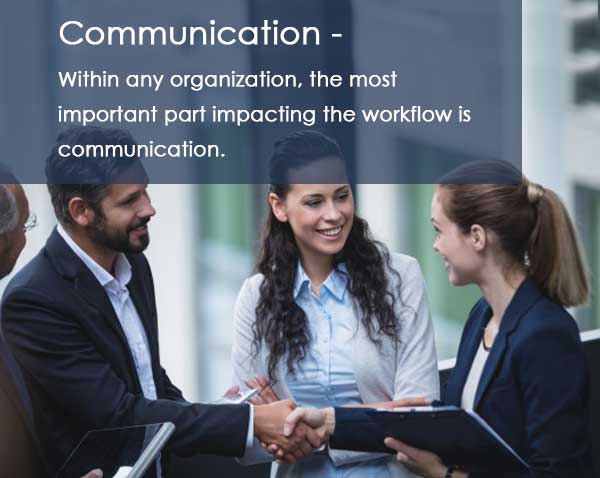 Within any organization, the most important part impacting the workflow is communication. Cloud HR software comprises all employee directories. This contact among all employees is always maintained. When communication takes place in the correct manner, the delegation of reporting and duties becomes hassle-free. In addition to this, various departments in a company can also interact with ease. Solidified cohesion and an increase in interdepartmental cooperation are the perks of proper communication. Hence every business must focus on workforce management.
Final Say:
Whether it is a small retail shop or a multinational company, implementing proper workforce management is a must. The workload of the management can be streamlined to large extents with cloud HR software. Workforce management software also offers transparency to the whole team regarding scheduling. So when a company works with the best HRMS on the cloud, every day wins and this includes the customers as well. Productivity boost is ensured with products like exactllyHRMS. To know more about it, click on the Free Demo option. Contact Us for further discussion.
FAQ:
 (1) How can the Cloud improve HR Functions?
The data-heavy human resource processes can now be automated with cloud HR software. Some of the processes include holiday requests, timesheet submission, and performance reviews. With cloud computing, human resource managers can emphasize things related to the big picture and they do not need to worry regarding day-to-day tasks.
(2) What is the advantage of using Cloud Based Systems for HR needs?
Businesses can use modern cloud-based systems easily as these do not require installation across the network like conventional HR systems. HR cloud systems are cost-effective as well and regular maintenance is not always necessary from the IT experts.
(3) What is Human Resource Management Software?
Today HR work is much more complex than the previous times. Employee information management includes many things including recruiting, hiring, training, and a lot more. The significance of these tasks makes HR management software a must for HR experts for bringing efficiency in managing HR information. Due to these reasons, organizations are now using Human Resource Management Software. This includes a combination of processes and systems that connects information technology and human resource management via HR software.
(4) What is HR Cloud technology?
HR cloud technology helps in improving performance, augments employee engagement, organizes data, hiring the best talent, betters innovations for organizations.
(5) What is Cloud technology? 
Cloud technology includes the computing services delivery that again incorporates storage, networking, servers, software, databases, intelligence, analytics over the Internet, or the cloud for faster innovation.
(6) What is the role of Workforce Management?
WFM or Workforce management incorporates the totality of staffing, forecasting, making real-time adjustments, and scheduling when unanticipated transformations occur. 
(7) What is Workforce Management strategy?
The workforce management strategy of any organization must emphasize the activities that are needed for managing and sustaining an affordable, content, and productive workforce. This indicates consistent procedures and policies regarding employee attendance and time management, absences and scheduling, and a lot more.
(8) What is the advantage of using Cloud Based Systems for HR needs?
Cloud-based human resource systems assist organizations in joining data into a single element of the software. HR cloud includes a broad array of human resource processes and management.
(9) How can we improve the workforce?
Boosting workforce management efficiency is possible by communicating, setting goals, utilizing a biometric time clock, and a lot more.
(10) What is meant by Workforce Management?
Workforce management is the procedure of strategic optimization of workforce productivity for guaranteeing that the resources are at the correct place and at the correct time.