Just how a tree cannot grow without water a company cannot grow without a perfectly functioning HR department. HR executives are major strategic players within any organization but sometimes they need to allot time for spending on mundane tasks. These can hamper business growth as well. Especially to compete fiercely in the present business environment every organization must integrate sound human resource management software. Implementing such software solutions will help in getting hands-on common components like employee self service. The beauty of self service utilization is that these enable employees to manage all HR-linked tasks by themselves. This decreases the administrative overhead for the HR team. Stay tuned for learning more.
So what is exactly Employee Self Service?
Employee self service is also known as HR self service. This addresses an attribute put forward by the massive amount of HR solutions that enable the workforce to access their very own details and documents through a self service portal. Employees through employee self service or ESS can help employees take responsibility for the job-related course and their own development that otherwise would be overlooked by the HR team experts. With an HRMS module like this, a company can save money and time to a large extent and is a big factor for benefitting the HR team. Employees can also transact with the HR office for checking PTU requests and compensation. update the benefits, enrollment, and a lot more. Several employee self service utilization solutions also come with mobile applications that provide self service that enables users in completing tasks in a remote manner.
Presently businesses all over the globe are a portion of a competitive arena and worldwide ecosystem. Several businesses are striking with one another for sustaining consumer loyalty and for delivering the finest services and products. They are also simultaneously striving to deliver that similar experience level internally. There is no wonder about the fact that how important employee experience is for driving success for a company. It is perfectly aided by employee self service. ESS works by simplifying the most time-consuming and fundamental HR task. It does offer several advantages for both managers and employees. It is vital to associate with vendors like Exactlly that offer businesses the best cloud HRMS solutions.
Employee Self Service Features:
When a company decides on HRMS integration not only gets a hands-on numerous HRMS features list but also modules. One of the modules includes employee self service that is extremely advantageous for businesses of today's time. A huge array of Human Resource operations earlier were conducted through online solutions or paper transactions but now a single sheet-like employee self service has made things a lot easier. The features of self service utilization are:
Employee Training

Benefits Enrollment

 Notifications and Alerts

Virtual HR Documents 

Payroll
Attendance and Time –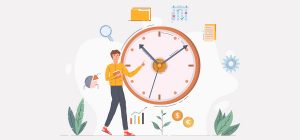 Staying compliant with wage and hour regulations and tracking employee hours properly is crucial for an organization. But simultaneously addressing the requirements of a obile staff and labour expenditure reporting is equally important. ESS makes information accessible to employees that help them in monitoring their own attendance. Hour's verification is also possible for payroll processing. Employees can even request corrections if they witness any discrepancy. As managers approve requests, attendance data automatically gets updated. Data collection via mobile applications and ESS portals permits the system in showcasing attendance and time data in real-time. Even when employees work overtime, managers can get alerts on that. Employees after logging in can view all the work schedules, position vacation requests, and check the time cards.
Employee Training –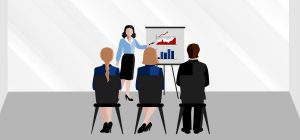 When it comes to the skill gap, there has been much discussion about it. As per a report, 80% of human resource experts reported trouble in recruiting due to skill gaps in various job candidates. However, addressing such challenges is easier by offering employee training. Companies must emphasize employee development via eLearning. There are also some ESS portals that assist employees in accessing a learning management system component.
Benefits Enrollment –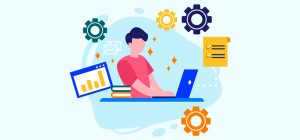 Streamlining the open enrollment procedure, employee self service enables the workforce to make the selections and estimates depending on employer-offered options. Employees will carry the liberty of picking and browsing benefits programs, bringing transformations for main life events, and managing open enrollment. They can even adjust plans for retirement investment like setting up credit loans, making withdrawals, and transforming employee contributions. 
Notifications and Alerts –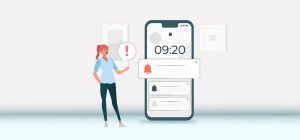 Employees, managers, and the HR team with a human resource management system can get hands-on alerts and notifications for birthdays and shift changes. Managers also can alert employees easily regarding common shift changes for keeping everybody on a similar page with the help self service utilization module.
Virtual HR Documents – 
The benefits of ESS are truly too many. For instance, employees can themselves bring changes in their personal data or upload documents. By this, the HR team can save time and complete other important tasks. Each employee can not just access their documents but also conveniently arrange the records. ESS also comes with a central space for publishing all the updates and documents. 
Payroll –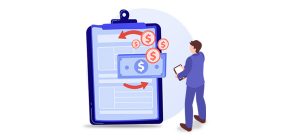 With employee self service, employees receive the ability of viewing and printing payslips. Thereby the HR department doesn't need to allocate time for handing over the hard copies of payslips to all the employees. Instead, they can then work on other aspects for bringing more business growth. There are also solutions present within self service utilization where the direct deposit is possible for bypassing the physical records. The workforce with these self service features also gets the liberty of transforming deduction amounts and tax withholding. 
Final Say:
Activating the employee self service feature means that any organization can convert the HR team into a one-stop pivot. Self service utilization enables the workforce to direct their very own course to success as then it will be benefitting the HR team like anything. The HR department can then emphasize cost-cutting extents such as quicker onboarding and turnover reduction. They can maintain exclusive data quality and they will not have to add hours to the human resource budget. Employees can take over tasks such as data entry that will again enhance HR productivity and decrease hours allocated for administration. Be it employee attendance system or employee self service utilization, it is important to implement the best human resource management system from vendors like exactllyHRMS. Best in the industry, their Free Demo can help businesses gain a clearer picture. Contact Us to know more.
FAQ:
(1) What are the Benefits of Employee Self Service?
Happier employees, access to data anywhere and anytime, and a more efficient HR department are the benefits of employee self service.
(2) Why would it be important for a company to have an employee and Managerial Self Service portal?
Employees with a self service portal need not spend time on administrative hassles. ESS will also permit more accuracy while making transactions.
(3) What is the Meaning of Employee Self Service?
ESS or employee self service is a technology that enables employees in managing information technology, human resources, and various other administrative requirements by themselves.
(4) What are some of the Potential Problems Associated with Employee Self Service?
As not all are tech-savvy, employee self service portals may enhance the chances of errors in the sphere of personal records.
(5) What are the Disadvantages of Self Service?
Direct contact with the workforce becomes less which is one of the disadvantages of employee self service.