Enterprise Resource Planning (ERP) tool is fast gaining an irreplaceable position in organizations. The sheer benefits of the ERP tool make a compelling case for itself. Naturally, many operations (which were not included in ERP by default) are getting integrated with ERP to extend these benefits. Integrating ERP and inventory management is one such recent practice, but are the benefits worth the effort? They sure are. Here are some benefits of integrating ERP with inventory:
1. Inventory Optimization:
Maintaining an inventory is like walking on the edge of a knife: a simple slip-on on either side and things go bad. On one hand, the inventory must be "fresh". In a dynamic market, keeping old products isn't a good tactic. In the case of fast-moving goods, this becomes even more critical. At the same time, a lack of surplus in the inventory could lead to losses if there is a spike in demand or some current stock goes bad. There is also the reluctance of owners to have a large pile of surplus inventory since it binds capital and can be released only via sale.
By integrating ERP and inventory management, the most significant impact comes in the form of inventory optimization. The critical balance of inventory management could be achieved. Insights are provided regarding the current stock and any near fall/rise in demands. Thus, it allows you to keep your inventory optimized in all scenarios.
2. Supply Chain Visibility:
The supply chain is a complicated process that often involves multiple parties that supply goods/raw materials to the companies. However, to do so efficiently, the details of the inventory need to be updated and shared regularly. Earlier, this task was reserved for the company itself. However, the problem with this was that any failure to share updates or wrong updates would lead to wrong supply and even disturb the entire supply chain.
With ERP integration, this wouldn't be a problem anymore. Since the entire inventory is integrated with the tool, real-time and accurate inventory details could always be found. Then, these details can be shared with any third party, be it suppliers or logistics.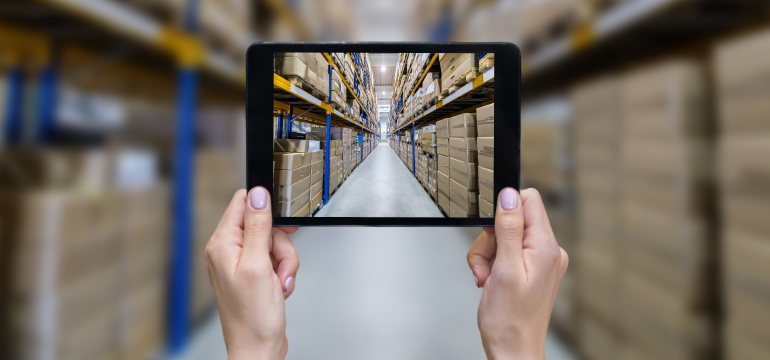 3. Accurate Financial Reports:
In most companies, inventory forms a huge part of the capital investment. Thus, the details of inventory are important while making financial reports, which is integral to other processes like revenue forecasting and tax returns. Inaccurate inventory details lead to inaccurate financial reports and cause issues later on. By integrating ERP and inventory, every detail of the inventory is updated and accounted for. In fact, many ERP companies provide features that automatically create detailed reports. This results in inaccurate financial reports and other related financial activities.
4. Scalability:
Growth is a desirable and inevitable aspect of the business. As the business grows, so does the inventory. However, many companies are unable to cope with this expansion. There is a lot of work involved when your inventory grows, which only complicates things further if the inventory changes. Fortunately, complete integration of ERP and inventory can considerably help you to scale up as and when required, without much trouble. The fact that the ERP tool is optimized for scaling quite helps in inventory management too.

5. Data Optimization:
Poor data is a very common problem in organizations that deal with a huge amount of data and too many users that access it. This unclean data often leads to several issues, and inventory is not untouched by it. What happens if the information of the same product is stored multiple times at different locations? What happens if there are discrepancies in information regarding the same product? ERP integration, however, solves this easily.
ERP tool bypasses the warehouse database and stores inventory details directly, so there is a single, unified and authentic source for all data. All updates are reflected in real-time. It is far easier and safer for employees to access and modify this data. Thus, data is easily optimized with ERP, which makes inventory management easier.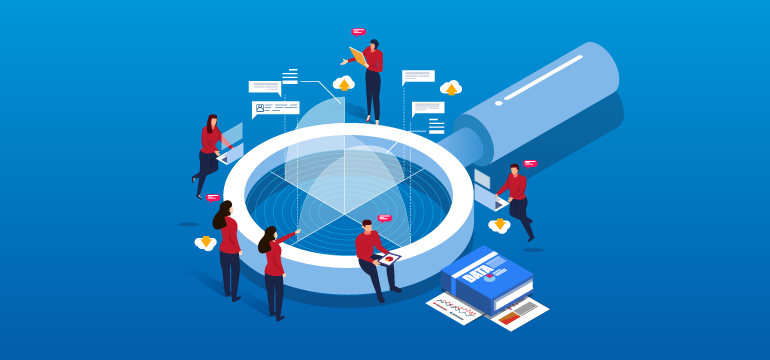 6. Improved Interface:
Typically, different operations within an organization use different systems. Each comes with its own interface and employees need to learn to operate each one of them. However, the ERP tool boasts of a simpler interface and incorporates multiple operations. When you integrate it with inventory management, it eliminates the need to learn an additional interface.
7. Cost Savings:
All the previous benefits of integrating ERP and inventory cumulate into one simple benefit: cost savings. Inventory optimization finds the best balance between demand and supply, so the cost involved in expired products or lack of supply is largely eliminated. With optimized data, there are fewer chances of error which can be translated into capital gain. The same can be said for other benefits. Thus, integrating ERP with inventory is bound to save you a lot of money.
Conclusion:
After reading all the points above, you should be able to reach an easy conclusion. Integrating ERP and inventory management require no special effort, but the benefits are far and wide. It is a win-win situation all the way.
Want to know more about exactllyERP? Feel free to Contact Us and get a Free Demo.