The common trend that has been witnessed in recent times is the increasing deployment of ERP in businesses. And honestly, this has been a positive change. Enterprise Resource Planning systems are business management tools that are responsible for managing the data in an enterprise.
ERP has been getting popular due to the numerous challenges it solves. Despite an exhaustive implementation that requires a lot of money, time and manpower, it proves to be immensely beneficial in the long run.
If you are a businessman wondering how an ERP system can help solve your woes, here are some benefits of implementing ERP:
1. Better Flow of Work:
The biggest advantage of implementing an ERP system is the streamlining of the workflow. Traditionally, data was stored in multiple locations, which led to usual problems associated with decentralized data. However, with ERP, all data is placed in central storage. This enables the streamlining of processes into a single unit and benefits of implementing ERP.
With streamlined processes and an intuitive interface, the overall workflow becomes a lot better. Every process is easily accessible and could be carried out with a fraction of earlier efforts.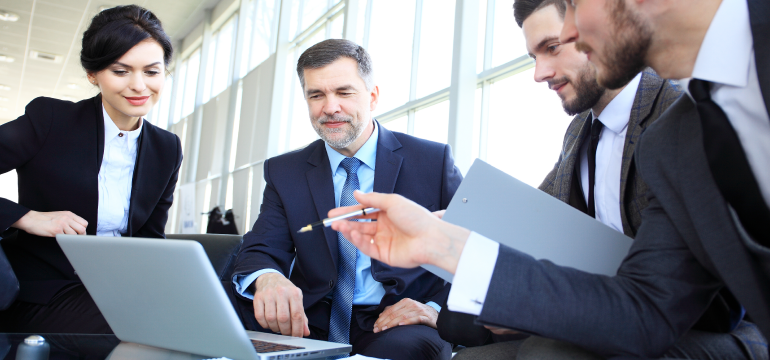 2. Modular Approach:
The modular approach follows the principle of "Parts, not a whole". In many aspects of life, the modular approach brings better results. Many businesses have realized this, which is why they prefer breaking down tasks into smaller ones to solve them. However, a modular approach can sometimes lead to decentralization, which is seldom favourable.
This problem is solved by ERP. In ERP systems, as we discussed, all data is centralized. Thus, even though the tasks are divided into smaller units, they remain streamlined into one by virtue of their shared database. Thus, you get the benefits of both modular and integrated approaches.

3. Remove Legacy Systems:
Legacy systems remain one of the biggest woes for any business. "Legacy systems" refer to those systems that are outdated but still employed because the cost of replacing them is often high. However, companies continually lose money if they use legacy systems that are incompatible with the new data. ERP solves this challenge with ease and this benefits of implementing ERP.
As you know, ERP systems are implemented throughout the organization, integrating with the core systems. This gives businesses a great opportunity to replace legacy systems.
As we discussed earlier, ERP systems streamline processes across the organization, providing shared information. This helps in tackling the problem of incompatible data posed by legacy systems.
4. Improving Various Processes:
One of the operational challenges faced by any business is the optimization of business processes. The more efficient the processes are, the more profitable they would be. However, optimizing existing processes is no easy task.
ERP systems solve this challenge by integrating all the functions and functionalities into a single platform. Streamline processes, along with centralized data storage, greatly enhances the efficiency of your organization.
Furthermore, ERP comes with a built-in ability to automate certain processes. Getting and implementing performance metrics or making various measurements are part of it. With even this basic level of automation, the efficiency of various business processes and operations are enhanced significantly.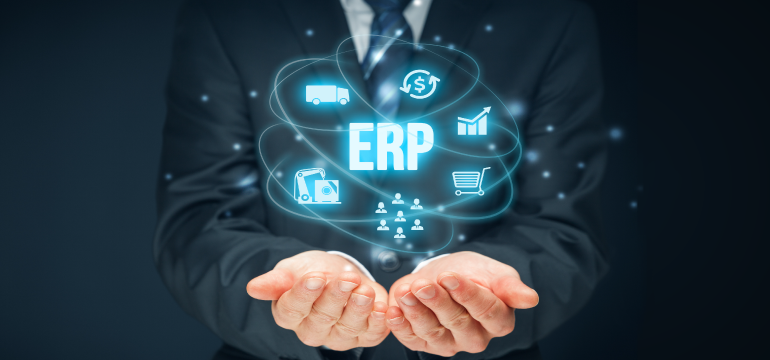 5. Cost Optimization:
In the traditional way of doing things, data is stored at multiple points. It leads to delay in accessing data, which in turn lead to delayed decision-making processes. Also, to manage all this, administrative overhead was generated.
However, with ERP systems, all data is stored at a single storage location. A readily available data eliminates most delays and hastens the decision-making. It reduces administrative and operational costs to a large extent.
Not only this, but it also helps you trim the support staff for managing the data since a centralized data storage is much easier to maintain than a decentralized one. All this reduces the overall cost by a significant extent.
6. Simple and Secure:
ERP helps you on two fronts – simplicity and security. Usually, the data is distributed across the organization with multiple copies, where some departments may not have access to one or more such copies. For an efficient business, it is necessary that data is shared uniformly. This is achieved by ERP, where central data is shared across every department of the company.
ERP also comes with some built-in features to enhance security, without needing a third-party application/tool for the same. The functionalities include allowing access of employees to the data that is relevant to them and restricting everything else.

7. Customer Satisfaction:
It keeps coming back to the data. Usually, the customer data and the data about the resources (inventory data) are kept separately. However, since these two data are often required for each other, it led to delays and hassles in performing tasks. With ERP, this has changed.
The central data storage, which is the primary feature of ERP, allows all data to be stored at a single location. This means that all customer data and inventory data are available together, as and when needed.
ERP also supports real-time updates of data, which eliminates the possibility of outdated records. Prompt and relevant responses keep the customers happy, which is the whole point and it helps benefits of implementing ERP.
8. Better Access to Information:
Again, central data storage plays a role here. Data stored at multiple locations disables you from keeping a complete view of the data available. Without access to the entire data, it is not possible to make informed decisions.
However, ERP allows you to keep a central copy of every data generated by the organization. All data is available readily, which is a good thing. However, good access to data also affects access to information.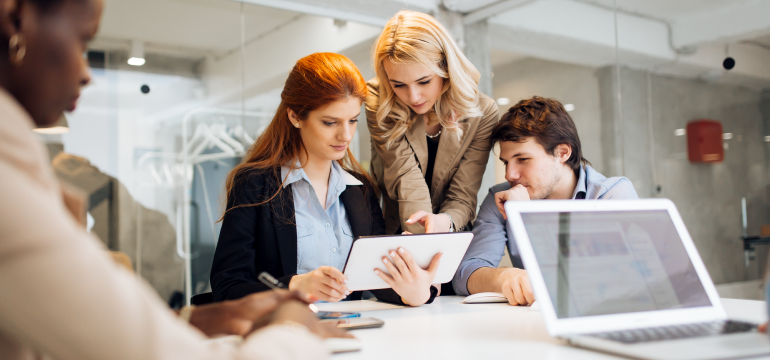 Having access to all data allows you to perform analytics and generate insights. This information is again stored centrally, available for anyone who requires it. A complete 360-degree view is provided of all the data and information across all departments, which greatly enhances coordination.
Conclusion:
ERP systems are a very effective way to overcome a number of operational challenges in any organization. The sheer benefits not only allow you to save time and money but also to optimize the process and decision-making. So, if you want to maximize your profits, ERP systems are the perfect way of doing that. Want to know more about exactllyERP? Feel free to Contact Us and get a Free Demo.