These days, sales representatives are often travelling, meeting clients, attending events and working remotely. While they are building, nurturing and maintaining customer relationships it's invaluable for them to have access to their CRM system while on the move. Therefore, upgrading to a mobile CRM solution will help team members remain on top of things and grow businesses.
Using tools like these can help change the way you do business. With immediate access to customer data and critical information from colleagues around the world, your sales team will be empowered to perform better. For a better understanding, here are some compelling reasons to upgrade to a mobile solution:
1. Better Time Management –
With increased mobile computing prowess, smart devices and cloud storage, anything that can be done digitally in an office can now just as easily be accomplished on the go. Sales reps don't need to rely on a desktop for daily tasks like scheduling, dialling into meetings, database access, and file sharing. They can get these tedious tasks out of the way on-the-go or while they grab a coffee.
Quick and easy access to previous communications leaves them free of trying to recollect past conversations. With no need to billable hours on trivial things like this, they can get more work done. Because of this increased productivity, they can focus more on fresh leads and grow the business, the sales cycle now shortened.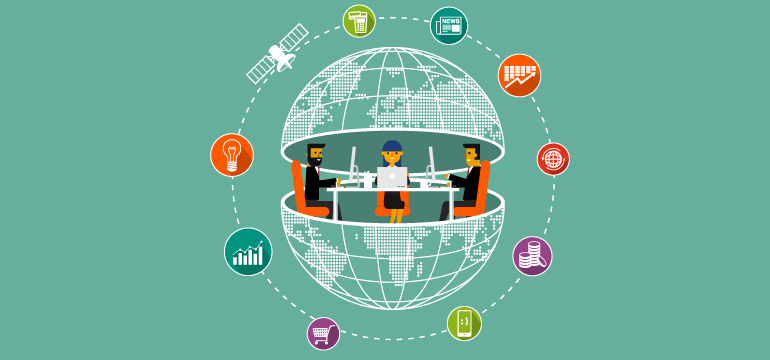 2. Selling on the go –
Mobile CRM solutions can drastically improve your sales operations. Reps can update and synchronize client data while in transit and share real-time information across the business. You have all important sales information like client contact details, deal status, quotations etc., at the literal tip of your fingertips.
Your CRM can be updated as soon as you meet someone or make progress in your dealings. A great tool for capturing and tracking leads, the sooner crucial data is logged, the more you can do something with it. Additionally, you can set up alerts to notify you of updates irrespective of where you are.
3. Improved Team Engagement –
Collaboration across devices results in more control and organization as everyone in the team is constantly aware of what's happening. Team members can share tasks and seek help from colleagues by distributing leads and tasks. Irrespective of where they are, team members who have fewer items in their bucket can ticket lists for other colleagues and share their workload.
Studies have shown that people can be more creative in a changing environment. Sometimes working outside the office can improve team commitment and satisfaction. Thus, making use of different skills and behaviours in different stages of the sales pipeline can maximize your opportunities. The key to all this is a good collaboration, especially when not working from the office.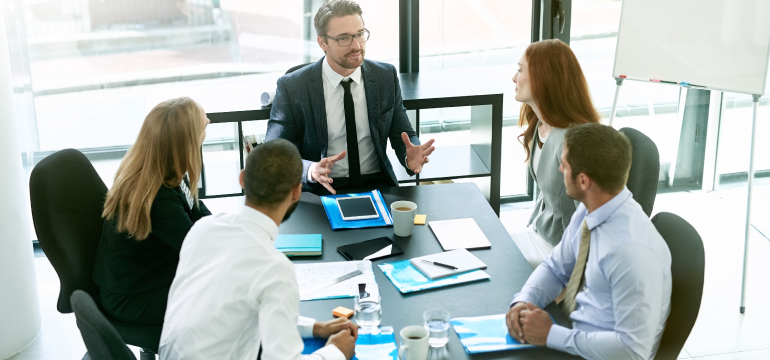 4. Expertise only a Tap Away –
Using CRM platforms to track customer services already helps businesses a great deal, but adding a mobile platform adds even more value. Combining mobile with social CRM can provide you with even more capabilities. When customers contact you, irrespective of where you are, you can track, manage and respond to each of them armed with the full potential of your CRM.
A mobile platform translates into instant and simple escalations. With cases routed directly to the right subject matter expert, team lead or executive regardless of their location. A 24*7 cover for urgent requests or issues can be dealt with on the same platform as the client. No more issues of losing track of things as channels of communication change.
5. Enhanced Decision Making –
With remote access to CRM data, employees working away from the office can conveniently track and analyze key customer data via phones or tablets. They can gain useful insights from dashboards and act accordingly with immediate effect.
Previously, it would suffice for firms to collect monthly status reports and make decisions based on them. Nowadays, however, executives need to be updated immediately to have any competitive edge. Thus, mobile CRM solutions can be crucial when it comes to real-time analytics.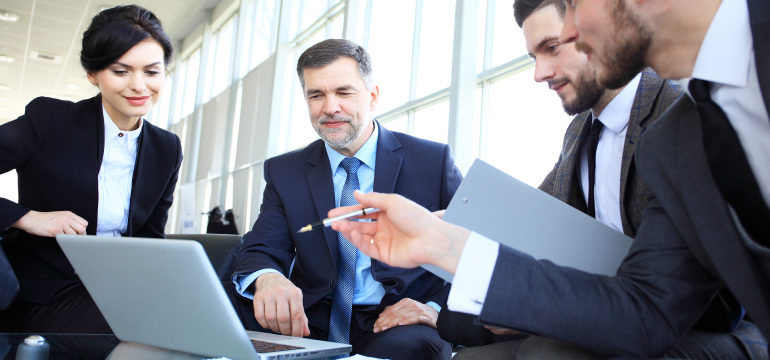 6. Measuring your ROI –
If you are interested in the ROI, using a good CRM tool can provide you solutions including accounting and project management. Good mobile CRM solutions can help your business increase its profits by streamlining processes using a single software solution. Account details and quotations can be accessed easily via a phone. Accounts that are outstanding can be highlighted and followed up on promptly.
Moreover, potential leads can be automatically assigned to sales reps and with more data to help them serve the clients they can increase closure rates and bigger deals. This ability to track not only your clients but also your sales team can help you track your ROI.
7. Following Up –
One of the essential components of the sales process is a successful follow-up call to the client or prospect. CRM tools let sales reps set up reminders and alerts for when the call is scheduled. You can even add other important notes to it to help with a successful follow-up.
Even on the move, the sales team members can plan and prepare for a meeting. As and when new leads turn up on the system, representatives can immediately follow up on them. This makes the entire process more efficient and time-saving.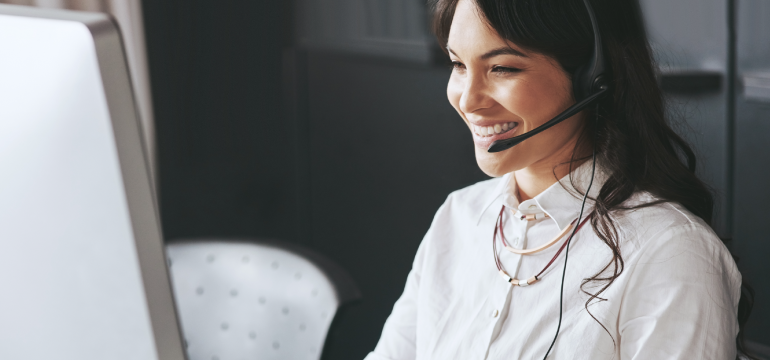 Conclusion:
Any CRM tool is only as good as the data that goes into it as input. Having to feed the relevant data into your system when you get back to your desk may cause you to miss something. More reason why being able to track, manage and update your database in real-time will maximize the benefits you derive from your mobile CRM tool as you grow your customer base. Want to know more about exactllyCRM? Don't hesitate, feel free to Contact Us and get a Free Demo.