Most businesses today work tirelessly towards going paperless and they are successful due to the number of document management systems available in the market. Businesses have also embraced enterprise resource planning (ERP) to automate and manage different segments of their business. Unfortunately, neither can do what the other does and integrating the features of an ERP with a DMS helps businesses in a number of ways.
Software integration reduces the manual entry of data, provides a unified interface, and eliminates duplicate entries. It also streamlines business processes and syncs data across integrated platforms in real-time. Software integration significantly increases business productivity and helps organizations to scale quickly.
In this article, let us take a look at the specific benefits of integrating a document management system with an ERP.
1. Enhance Privacy and Security:
With the recent GDPR roll-out, it is becoming increasingly important for businesses to keep all their data safe and secure. Not complying with privacy requirements can result in huge fines, and data generated and stored in platforms such as ERP and DMS are particularly at risk. To keep them safe and to comply better, integrating them is the first step. Integration helps to remove duplicate entries and unifies all related data. This central repository of data can be encrypted and stored safely so that there are no risks whatsoever.
2. Reduce Operational Costs:
One of the biggest challenges that businesses face is the cost of running multiple software tools. One may imagine that once a tool is purchased, there will be no expenses. However, getting staff to use multiple software tools and keeping all the IT security standards in place can prove to be an expensive affair. Integration reduces operational costs significantly and helps you to divert that to more pressing requirements. Document management systems reduce a lot of expenses and when integrated with ERP, they minimize paper usage and help your staff to access data quickly. These benefits can indirectly help you reduce your operational costs as well.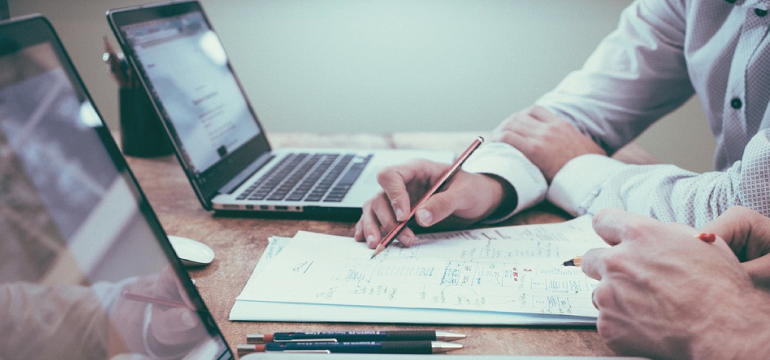 3. Increase Productivity and Efficiency of your Team:
When there are multiple software programs to manage, staff often falls short of efficiency. In addition, not being able to access critical documents can cause a reduction in productivity as well. Employees spend a lot of time trying to access critical documents which are often accessible only to members of other teams. Integrating DMS with your ERP provides a significant boost to all your departments. As ERP is used by virtually all departments and teams within an organization, access to required documents and digitization of papers will help boost productivity across the organization. Access to the right document at the right time can be automated with the help of integration.
4. Integrate Various Departments Effortlessly:
Every department produces a lot of data and content, most of which are in the form of documents. However, all these documents are individually filed into a DMS which is not accessible to everyone. Many businesses also do not provide DMS access to every team or department. This results in a lack of communication and cohesion between departments. Integration helps you to bring disparate teams and different departments together, and you can set access and permissions based on your requirements. Access management and permission setting can remove the doubt from your mind, and integration between departments takes place effortlessly.
5. Avoid Errors and Duplication of Data:
While ERP and DMS both help in automating your business processes, you run the risk of creating multiple entries of data. When certain teams have access to some modules of these tools, while others do not have access to the DMS at all, there lies a risk of data redundancy. Many businesses keep multiple copies of similar data on different systems without realizing the confusion they cause. In addition, there is always the risk of human errors as well, when there are multiple copies of data. Integration helps avoid errors and keeps an updated copy on every system.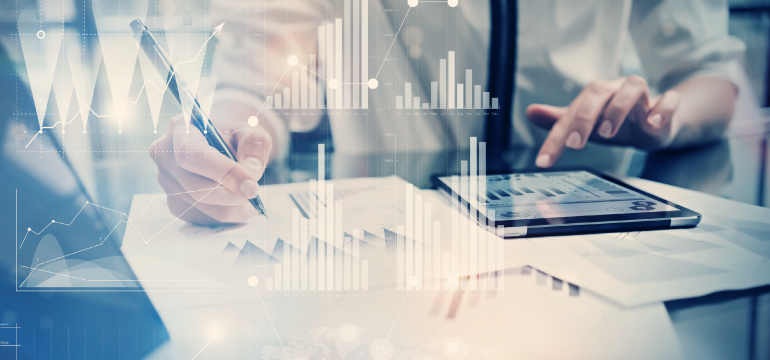 6. Access Richer Insights and Reports:
While ERP may have inbuilt report generation features, integrating it with DMS adds to the richness of insights. Insight generation tools are always richer when they have more data to process and analyze. DMS provides valuable datasets to generate reports and insights that can make significant differences to a business. Rich insights help you to run your business better by making more accurate predictions. As DMS stores a rich collection of documents and libraries, it is the perfect source of data to integrate with ERP's datasets. The resulting insights can be shared across departments and teams, based on permission levels.
DMS and ERP Integration Streamline your Business Processes:
As you can see, integrating your document management system with ERP has a number of advantages. Firstly, it helps you comply with regulations and protects all your data in a central repository. It also reduces costs by helping you save on storage and eliminating manual entries. Eliminating manual entries also helps in making your teams more productive at work. Integration also helps you to coordinate between various departments effortlessly and ensure that there is no miscommunication or delay in communication between departments. Automation reduces human errors and you will be able to eliminate duplication of data altogether. Finally, the integration of your document management system with your ERP helps you to predict more accurately, based on richer insights and reports.