Despite more skilled and qualified personnel today than ever before, the demand and supply of talent is very unbalanced. Somehow, even the top companies with the best packages fail to attract and retain valued professionals. Clearly, you need to step up the game. Fortunately, there are some effective ways to recruit and retain real talent for your company:
1. Create a work culture and beyond

Work culture is the most important factor when you recruit and retain real talent. Most people prefer working in places that have a positive and thriving culture, which directly equates to more job satisfaction. New talent is attracted towards companies that cultivate such culture.
A subset of this is the tribal culture, where a small group of people know each other well (even beyond the workplace) and have a unique connection with each other. Such tribal culture is the reason why startups have become a hotspot for new recruits despite the low pay. A positive work culture also creates a bond between employees and the company, thus resulting in higher employee retention.
2. Skip resume, seek personality

There was a time when a long list of competencies and experience was necessary to land a job. Thankfully, that is beginning to disappear. Skills that are relevant today may not be relevant tomorrow, because we live in a world where requirements and necessities change overnight. Thus, you need to look at other virtues if you want to attract the best talent.
Adaptability is one of the key traits you need in an employee. If the need arises to learn an entirely new skill from the scratch, he/ she should be ready for it. In the dynamic corporate world, this quality is gold. Potential and passion are two other qualities that you must seek in your talents. What they have achieved so far should not matter nearly as much as what they can achieve in the future.
The character is yet another vital trait that sets apart real talent. A company may go through tough times, and you need employees that would stand steadfastly with you in such times.
Naturally, a company that seeks such virtues would stand apart in the crowd and young talent would flock towards it. Some good vendors come with HRMS solutions that can be customized to fit these qualities. These traits might look superficial and even trivial at face value. However, once you seek them, you would soon realize the difference it makes.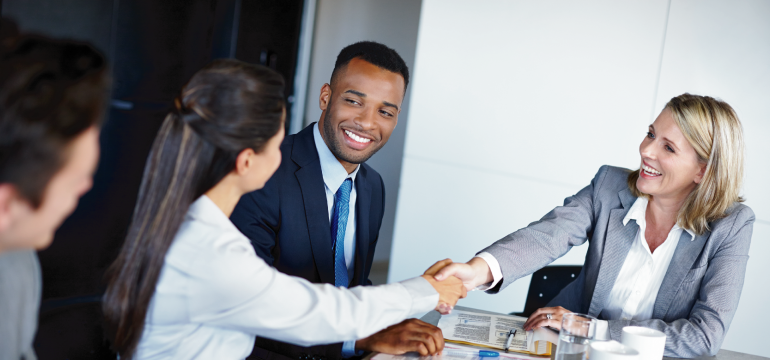 3. Invest in diversity

It has been a trend in corporates to hire talent from homogenous ethnicity since long. This practice is fast fading. Diversity is the need of the hour today. But it is not just diversity for the sake of it; the benefits are quite real.
Studies suggest that companies with a diverse workforce are more productive than companies that aren't. The reason is simple: having a diverse workforce gives room for different cultural experiences and different point-of-views.
Diversity, by extension, plays a major role when you recruit and retain real talent. Most new talent realizes the importance of diversity too and seeks companies that encourage it. Having people from marginalized communities in key positions in your company sends out a message and encourage people from these communities to join you. It also contributes to the vision and work culture of your company, all of which result in employee retention.
4. Give goals, encourage to exceed

Achieving targets is one of the prime focuses of any employees in an organization. Naturally, every employee wants to achieve the goals assigned to him/her. However, if the company is unable to define any clear goals, this leads to frustration. The employee has no way to know if his performance is good or bad, because no milestones are set. This also kills the desire of employees to do better.
If you don't want your employees to leave your company due to this, start by giving them goals. These targets should be well-defined and have clear instructions, but also enough room for personal flexibility.
The target must be challenging yet feasible. But setting goals is only half the battle. You must also give them the necessary tools and encouragement for them to be able to accomplish their goals and performing better. This leads to self-satisfaction with the job, which is essential for employee retention.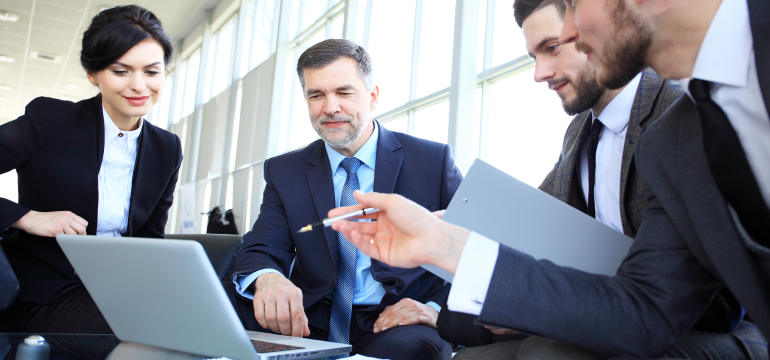 5. Have a social impact

The days when people did a job simply to earn a living are fast disappearing. Talented people are aware of the demand they attract in the market, but they are also not satisfied with a job that provides merely a paycheck.
They want to make a difference in the society and join a cause. In fact, more than half the younger talent is willing to work at lower wages, if they can make a difference to the society. If you want to recruit and retain real talent, your company needs to be a force for social causes.
There are two aspects of having a social impact. Firstly, it helps in prevalent social issues and organize various events to contribute. Secondly, it ensures that your corporate practices do not impact the society or environment negatively. With that done, you would notice that many talented youngsters would be attracted towards your organization.
Conclusion
While it might seem difficult at first, attracting and retaining the best talent is not as hard as it seems. It's as much about understanding what the employees expect as it is about knowing what you want to achieve. The aforesaid tips can surely help you get there and create the right environment where people love to work and thrive.